The Musical Goddess
Our 'Body and Mind' are on fire because girl in red, aka Marie Ulven, is taking the world by storm with one success after another, and we are trying to keep pace with her. We know it can sometimes be tiring because she gives us so much content, but hey, we aren't complaining. We are here to hype our talented queen while streaming her discography and garnering all those streams. After all, it's all worth it to see her climbing up the charts and rocking the world!
[apple_music_ad artist="girl in red"]
She recently released her highly anticipated debut album if i could make it go quiet, and well, she really made us all go speechless! The 11-track-long album gets us grooving as soon as we hit the play button. With her unconventional sound and iconic style, the 22-year-old Norwegian alt-pop indie artist has sung her way into our hearts. Articulating the modern youth's experiences in all their contradictions resonated well with her listeners as it reflects through her ever-growing fan army and their unconditional support for her. And with her debut release, she has racked up over a billion streams and secured her place in Spotify's Top 500 most listened to artists.
'Body And Mind' Music Video
girl in red released the official music video for her song 'Body And Mind' from her critically acclaimed album, and we are in love! The song is a rare beauty, very well thought and well-executed. Encompassing various raw human emotions and feelings, it's a beautiful melancholy depicting human vulnerability. Read the lyrics below, and you'll know what we are talking about!
I've been seeking solace in the strangest of things
Getting my hands dirty while I beat out the kinks
I've been chasing everything that makes me feel cold
Practicing self-love is something I don't really know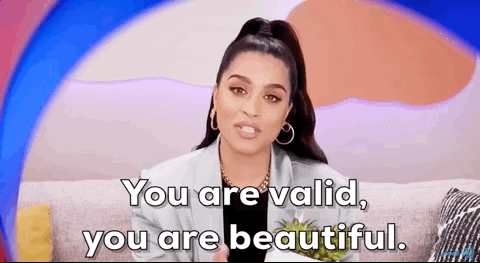 It's a reminder that we are only humans, and we get affected. It made us realize how any traumatic and outer experiences can shift our entire perspective on life. Unfortunately, many of us have found ourselves struggling, and we feel that a lot of you can relate to this. And after listening to this song, we aren't going to lie, this song is an excellent way to cope with those emotions, and it has profoundly impacted our hearts!
It's about you realizing you're only a person, and the outer world can easily affect your body, even though you don't feel like it's affecting your mind. It's that dissonance between your mind and who you are as a person… Sometimes it's really hard to grasp that we're actually just humans, even though we take that shit for granted every day. We walk around, eat our breakfast, eat our dinner, we're talking to people. 'Body And Mind' was an outlet to express that I've gotten a deeper understanding of what it is to be human. Seeing what happens to your body but you don't feel that happening to your body — it's just a really weird thing.

girl in red (Marie Ulven) on 'Body and Mind'
And y'all know how crazy we are for some dope visuals, so here's the treat for your eyes. Watch the music video below!
And Here's What We're Hoping For!
'SEROTONIN' BABY!!!!!
We want all of it, the thrill, the adventure, conflicting emotions, and loads of love.
And our wish was granted when the girl in red released her album packed with every human emotion, and it's one heck of an emotional rollercoaster ride. One of our most favorite songs is 'Serotonin,' which is co-written by GRAMMY-winning producer FINNEAS. Studded with the heavy yet heart-touching lyricism, the songs beautifully delve into the human psyche. Struggling with mental illness is complex and could be a sensitive topic, but she beaded intense emotions and struggles together so perfectly that our minds are just blown! Don't believe us? Read below.
"Like how do I make this stop/ When it feels like my therapist hates me/ Please don't let me go crazy/ Put me in a field with daisies/ Might not work but I'll take a maybe"
"There's no depth to these feelings/ Dig deep, can't hide/ From the corners of my mind/ I'm terrified of what's inside"
girl in red – 'Serotonin'
Believed us now? Good. Let's carry on!
We think that the best thing about her music is the honesty and authenticity, the bold attitude to speak her mind fearlessly and be raw. Because people can resonate with her music as they could see their reflection in it. It's all real, and nothing is fake. The other songs are incredibly executed as well, such as 'Body And Mind,' 'Apartment 402,' 'midnight love,' and 'Rue,' are ready to take you on a nocturnal adventure, letting you live and enjoy the moment.
And if that's how she is going to keep delivering and be the soundtrack of our lives, we are confident that she is in here for the long run. We can't wait to see what she has in store for us in the future. Until then, listen to if i could make it go quiet here!
Did if i could make it go quiet go up into your top five favorite albums? Which is your favorite track? Did you like the music video as much as we did? Tell us everything in the comments, and don't forget to buzz with us on our Instagram and Twitter!
Need more new music in life? Buzz over here!
TO LEARN MORE ABOUT GIRL IN RED:
FACEBOOK | INSTAGRAM | TWITTER | WEBSITE
Featured Image Source: girl in red via Twitter
Khushboo Malhotra
Khushboo Malhotra works as a freelance journalist, digital marketing & media strategist, and content marketer featured in various global and national media publications and works alongside B2B, B2C, and eCommerce brands. A wide range of her work spans music and entertainment culture, sustainable lifestyle (including sub-niches), and SaaS. She enjoys writing novels and designing screenplays, grooving at concerts, or exploring new fashion and cuisines that tickle her taste buds when she is not working. Have a story? Get in touch: khushboomalhotra24@gmail.com