[apple_music_ad artist="Katy Perry" song="Electric"]
We recommend you take a break from blasting Katy Perry's 'Electric' on repeat because she and Pokémon have brought a special Behind The Scenes video to get hooked onto next.
Three weeks ago, our roaring queen dropped her latest song 'Electric' in collaboration with Pokémon as a toast to its 25th anniversary with a music video. And if you have cracked the code of how to get over obsessing it, do tell us because we can't!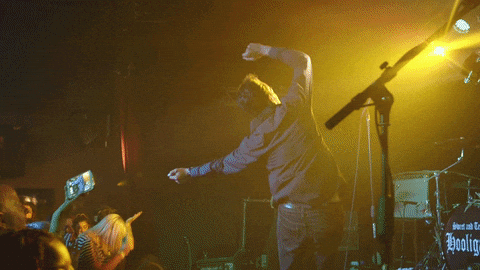 But that's not all on the menu. Katy and Pokémon also shared a jolly "Behind The Scenes" footage of shooting the music video, and our faces hurt with all that smiling we did.
KP's BTS Is Sweet As Honey And We Vouch For It
It's Oahu, it's sweet rain and it's Katy Perry amidst the lush paradise of greenery; we feel this is what inspiration tastes like! The video starts with a traditional Hawaiian blessing and Katy walks us through her spirit-lifting music video in the making. We also see her shooting the Vintage Record shop scene and helping with the direction by guiding the emerging singer on the rise and Perry's doppelganger, Meili Aspen Caputo, who plays her teenage younger self.
The entire video is a ball of sunshine, positivity, cheerfulness and all things good. Katy Perry talks about 'Electric' and shares how it is her own life story put to harmony, because years ago she found herself playing at farmer's markets, received pears and avocados as accolades, and she was "fed and happy."
JC Smith of The Pokémon Company Intl. quoted "Her energy is the key" and we can only nod frantically in agreement. Katy says she wanted to "explore all the different colors of life" with this latest collaboration and it's no wonder that those infectious colors have painted rainbows all across our rooms as well! Check out the video right here!
Pokémon's 25th Birthday Is A Musical Blast
'Electric' by Katy Perry stands as a lively, energetic summer anthem cherishing the innate bliss of dreaming and then chasing the same, with the joy inspired by the love of friends along that journey.
"The track itself radiates the force suggested by the title."

MTV News about 'Electric' music video.
It is an iconic part of the Pokémon 25: The Album scheduled to be dropped by Capitol Records by this year's fall, that in turn falls into the epic yearlong campaign, P25 Music, launched by The Pokémon Company International with a legendary partnership with the Universal Music Group.
Read all about how Pokémon treated us with some Post Malone delight earlier right here. And if you haven't already watched the official music video of 'Electric,' then this is your FOMO nightmare coming to life!
Check it out right here:
Katy Perry's 'Electric' is all the light, life and energy we needed this summer, and we're thanking her and Pikachu for coming to the magnificent rescue, with an extra BTS icing on it!
Comment down below your electrifying thoughts on the song or tweet us @TheHoneyPop. We'll wait up for you on Facebook and Instagram as well!
Need more juice on Katy Perry? You don't even have to ask!
TO LEARN MORE ABOUT KATY PERRY:
FACEBOOK | INSTAGRAM | TWITTER | WEBSITE | YOUTUBE
Featured image credit: Taylor O'Sullivan