Ever since the first episode streamed exclusively on Disney+, Loki has been off the leash dropping hearts left, right, and center. And we're going to feed that rightful ego of his because we declare that we're irrevocably obsessed. And what follows epic fans, are epic fan events!
Hence, LA, London, Paris, Mexico City, Sao Paulo, the Netherlands, Sweden, Norway, Denmark, and Finland stood witness to this delight, where these fun-filled events also included a special sneak into the original series that launched on June 9.
And as it is a custom, Loki had a trick up his sleeve. This is where you pretend to be surprised!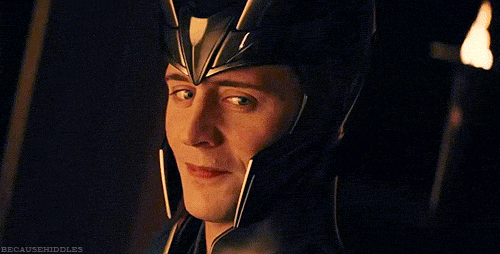 Loki Loves Surprises, Shocked?
The London event held at Tate Modern saw fans falling in, in strength, numbers, and fashion; where the first episode was screened. Following this, actors Tom Hiddleston and Sophia Di Martino invited them to watch the second episode of the series. Oh, what we'd give to be them!
A similar invitation was extended to LA, including a surprise visit from producer Kevin Fiege and Owen Wilson with Tom Hiddleston dropping by virtually to introduce episode two!
Directed by Kate Herron and written by Michael Waldron, Loki follows the story of our favorite God of Mischief after the events of Avengers: Endgame. And if you gotta ask why we're freaking out over it, then you've got a lot of catching up to do, my friend!
Also, check out how our Hulk decided to drop in his smashing wishes!
Don't we stan the Green Team so bad?
So you can find out all about Loki on the hive and we'll do what we do the best – wait for more and not be calm about it. And in case you missed these dapper fan events, take a peek at our theories about episode two because that's all we've been doing these days.
Watch Loki on Disney+ today and comment below your favorite moments or tweet us @TheHoneyPop. Also, hit us up on Facebook and Instagram and tell us we're not the only ones going loco over Marvel Phase Four!
TO LEARN MORE ABOUT LOKI:
FACEBOOK | INSTAGRAM | TWITTER
Featured Image Source: @LokiOfficial via Twitter