It's nearly summer Honey Poppers and we know you're filling up your calendars for all those concerts (even the virtual ones) like us. The first one on our list was in a desert oasis with MARINA for her sizzling live stream on Moment House. And if it's MARINA, you know you're in for a real treat!
All in all, Ancient Dreams- Live From the Desert was a beautiful way to spend the evening, It made us feel good about ourselves in total self-love but had the impact to reflect on life itself and ponder the important topics like avenues of social changes. Here are our favorite moments from the show.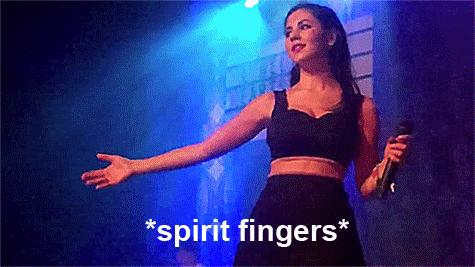 Her Wardrobe Changes
She looked absolutely dazzling in her all orange, 70s reminiscent outfit with flowy sleeves and those sparkly pants to compliment! But it wouldn't be a true show if there wasn't at least one costume change right? MARINA delivered and in the middle of her hit, 'I Am Not A Robot' she surprised us with a fierce lime green jumpsuit with a matching lime green coat with yellow embellishments!
The California Desert Backdrop
We could just feel the breeze tickle the skin of our face as we gazed upon MARINA as if we were front row. While MARINA played with the camera to also mimic the feeling of being in person, we couldn't help notice how breathtakingly gorgeous that scenery was with all the Joshua trees swaying in the background and the sun setting during her spirited track, 'How To Be A Heartbreaker.' MARINA's music and the California desert certainly made it a magical experience, especially how the production crossfaded and panned in/out between songs, highlighting even more beautiful surrounding landscapes, making it truly feel like a live show!
When She Thanked Us During 'Man's World'
As if we weren't totally swooning over her tender voice as she sang everything about female empowerment with those catchy and clever lyrics in her live rendition of 'Man's World,' we died when she slowed it down for a bit to thank us for virtually attending her show! This special livestream edition celebrated her fifth studio album, and we felt all the love and being recognized for it even through a screen meant the world. Of course, we gave her a big round of applause at the end of that song!
The Emotion Evoked from 'Highly Emotional People'
While MARINA was on her feet for most of the set of Ancient Dreams- Live From The Desert, she sat down for this song and closed her eyes, and revealed to us her softer side. It was purely beautiful—the kind of song that you would put your lighters up to (or turn on your flash nowadays for you millennials out there) and have a unifying moment with the rest of the audience. We could just feel all her emotion spill from the screen!
[apple_music_ad artist="MARINA"]
The Revival of 'Bubblegum B*tch'
By the time the 2017 hit, straight from her Electra Heart album rolled around, the energy was full-throttle and we were on our feet dancing. While the majority of the setlist featured her new songs, we were so happy to hear a few of her oldies, especially this one! From those first opening bars, 'Bubblegum B*tch' is purely magnetic and hooked us in with that heavy rock pulse and sugary lines and fueled the rest of the evening with fire!
The Chills We Got From 'Goodbye'
The last song to rightfully end the hour-long evening (that ended way too quickly in our opinion) was the last track from Ancient Dreams In A Modern World, was 'Goodbye' and we're still feeling the raw power and the prickle of goosebumps from her voice alone! No shocker but were still impressed by MARINA's ability to flawlessly achieve those falsetto runs. Though we have listened to 'Goodbye' on loop since the album release, her masterful lyricism still captivated us. Every line from 'Goodbye' is metamorphic, something about the live atmosphere transformed us and lingered while the credits rolled. Did you feel it? Um, wow!
Stream/Purchase Ancient Dreams In A Modern Land here! And if you loved her virtual show as much as we did, you can snag tickets for her Ancient Dreams In A Modern Land 2022 Tour over here!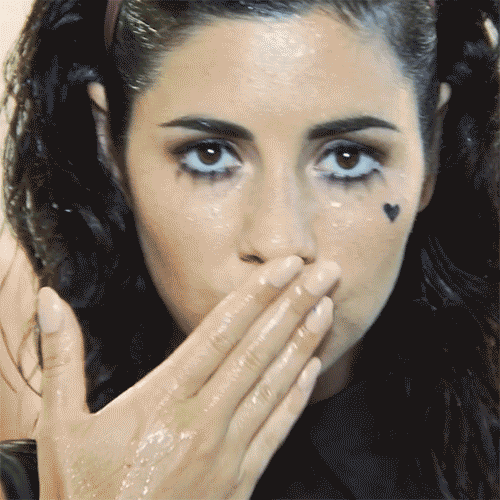 What was your favorite moment from Marina's Ancient Dreams: Live From The Desert? What was your favorite song you heard live in the set? Let's keep the conversation going by tweeting us @TheHoneyPOP or commenting below!
Want the daily drip? Be sure to follow us on Instagram and Facebook for the sweetest pop-culture news!
Searching for more poppin' tunes for your ears? Buzz over here!
TO LEARN MORE ABOUT MARINA:
FACEBOOK | INSTAGRAM | TWITTER | WEBSITE | YOUTUBE
Featured Image Source: Moment House