Attention Disney fans! This is not a drill! We have a confirmation that Disney greenlit a series focused on LeFou and Gaston from Beauty and the Beast on Disney+! Yes, you read that right, the beloved not-so-great guys from the Disney classic story will be getting the attention they've been waiting for.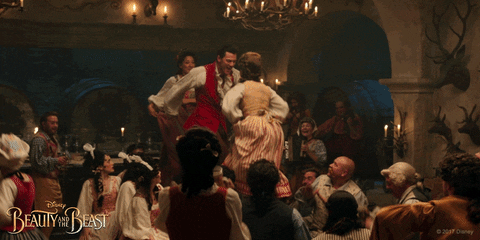 Ok … but what does that mean exactly? It means Luke Evans and Josh Gad will be reprising their roles from the 2017 live-action Beauty And The Beast in a new show for Disney+. The show will work as a prequel (which we love) for the movie, showing the duo's lives in that "poor, provincial town" before the whole thing with Belle and the Beast happened.
The show which will be eight episodes long, still doesn't have a release date, but we do know a few things about it that we'd like to share. One: Luke Evans and Josh Gad will be reprising their roles, so naturally, this will be a musical series. Disney would be insane to have these two in a production where they don't sing. Two: Le Fou has a sister, Tilly! Well, step-sister. Played by Briana Middleton. All we know so far about Tilly is that there's something about her past that will send these three into an adventure. Check out the lovely Briana:
In case you need more reasons to be hyped about this show, here's one: Alan Menken will be responsible for the music. Alan Menken as in the man who wrote the original Beauty and the Beast soundtrack! So yeah, we're looking forward to streaming the songs when we can, we already know they'll be bangers! And one more thing: Josh Gad himself will join Edward Kitsis and Adam Horowitz as showrunner, and Liesl Tommy is set to direct the pilot, so … there's no way this will be anything other than fantastic.
As you can tell by now, we're super excited to see where this show goes, but what about you? Let's chat about our mutual love of Disney on Twitter @TheHoneyPOP and down in the comments!
And in case you want more Disney in your life (which you should), come here!
TO LEARN MORE ABOUT DISNEY+:
FACEBOOK | INSTAGRAM | TWITTER | WEBSITE
Featured Image Source: Courtesy of Disney Studios