Britpop legends rise again! After the return of Radiohead with special streaming, Noel Gallagher compilation, it's Damon Albarn's turn! The Blur and Gorillaz frontman's creativity flow. His new solo album is on the way, and we are so excited! On November 12th, we'll be blessed by the Colchester-born singer with the release of The Nearer The Fountain, More Pure The Stream Flows.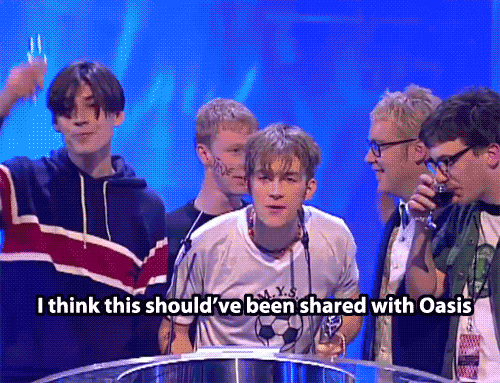 From World Beats To Tender Ballads
The artistry and imagination of Damon's album is overwhelming. Since Leisure and Modern Life Is Rubbish, he evolved with the music itself. He explored different parts of the world, especially with his Mali Music project and his recent feature on Poté's album A Tenuous Tale Of Her. On the title track of his new album, which is out now, he gets back to rock ballads he used to pen. In the likes of 'No Distance Left To Run' or 'Tender,' follow the idyllic road and poetry from the man himself.
Don't Hold Back To Your Past!
Damon Albarn starts his new era with a five minutes epic journey into the soul. Through soothing experimentation with the help of his instruments, he created a beautiful musical aura: the singer-songwriter and multi-talented artist play along with the soft guitar hums intertwined with the masterful piano melodies. In between pop ballads and folk, Damon Albarn enchants us with his metaphoric words. "To think of life, that did laugh on your face / In the beautiful past left so desolate now," he sings in a very melancholic way. Don't step back to the past. The best you can do is moving on.
[apple_music_ad artist="damon albarn"]
The Fragility In Our Heart
Inspired from his time in lockdown, Damon Albarn wrote The Nearer The Fountain, More Pure The Stream Flows, and brings some forms of hopes in his storytelling. The title track takes its roots from a poem by John Clare called Love And Memory. "The year has it's winter as well as it's May/The sweetest leavers and the fairest decay," Damon Albarn mourns on the first track to come out from the album. We see a fragile human soaring with loss, but hope and we can relate. Last year was difficult for all of us, but we will keep our heads up! In the meantime, we are already planning to see him on his European tour here. Listen to the new single, and be sure to stream or pre-order the record here.
Are you looking forward to hear more of Damon Albarn's musical escape? What are your expectations for this new record? Share with us on Twitter @TheHoneyPop, Facebook or Instagram.
Do you want some more musical escapes? Find your fountain of joy here!
TO LEARN MORE ABOUT DAMON ALBARN:
FACEBOOK | INSTAGRAM | TWITTER | WEBSITE
Featured Image Source: Linda Brownlee