Bree Runway is on fire in 2021, and we're barely halfway through the year. The English rapper, singer, and songwriter has already put out a hit single, 'HOT HOT,' teamed up with Glass Animals on a new version of 'Space Ghost Coast To Coast,' and has even more exciting plans on the horizon. Here's why Bree Runway is one you don't want to miss:
Her Music And Its Influences
Bree's playful rhymes, slick synth sounds, and super catchy choruses hooked us on the first listen. Plus, her husky vocals fill out all of her tracks and leave us wanting more. Since we're big into artists who defy genre limits, of course, we stan Bree Runway! She's inspired by everything from R&B to 90s hip hop to hyper pop. She also cites her Ghanian heritage as a key part of her musical identity. Bree combines all of this to make iconic bops that are fun and genre-fluid.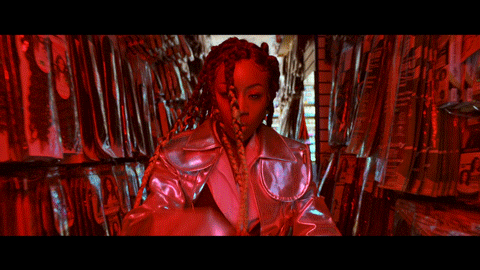 Her Humble Beginnings
At The Honey POP, we love seeing how far artists have come on their musical journey. Bree Runway started out making her own beats from scratch and freestyling with her friends. She was so dedicated that she spent her very first paycheck on a home studio setup. That's how she recorded her earliest projects like the 2015 EP RNWY 01. Bree's DIY roots let her make the music she wanted, the way she wanted, and we still hear that in her sound today.
She's In Charge
Even though she's signed to EMI Records now, Bree is the creative director of all her music videos and maintains control over her entire creative process. From writing to production, Bree has been super involved the whole way through. In fact, she even admits that she's a bit of a control freak when it comes to her music. In an age where individual artists have less and less say in their final product, this is a big deal. Bree always starts with a clear musical vision, and while she does take feedback, she calls the shots in the end.
Bree Runway Is A Voice For Change
Bree has talked about her identity as a Black, female artist many times and the impact she hopes to make on young girls from similar backgrounds. Many of her music videos include themes related to race, and the cover art for her 2019 EP Be Runway shows a woman whose body is literally half Black and half white. Songs like 'Apeshit' from that EP carry messages of self-love and self-acceptance regardless of who you are. Along with these themes in her songs, Bree's commitment to fighting issues like colorism proves that she doesn't just want to make music. Instead, she also strives to make the world a better place for anyone who's ever felt othered.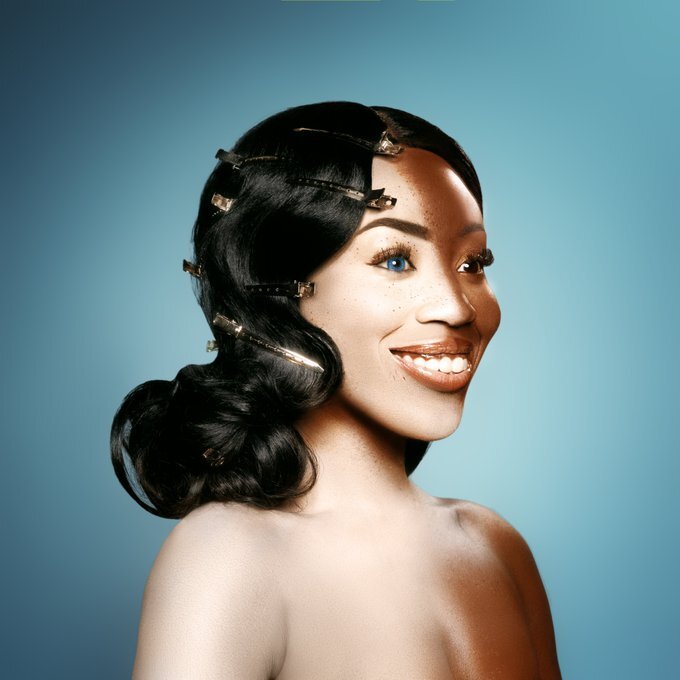 Her Collab Game Is On Point
In addition to working with Glass Animals, Bree Runway has joined forces with many other cool artists and organizations. This month, she performed 'HOT HOT' on a set inspired by the abstract art piece Untitled by Linder Sterling as part of the Tate Collective's series Reframed. The project combines visual art and music to create a unique experience for audiences, and that's exactly what Bree's performance does. Watch it here:
Bree Runway will also collaborate with the one and only Lady Gaga on the upcoming remix album of her 2020 release, Chromatica. She confirmed this on Twitter just last month, Lady Gaga has not announced the release date yet. Still, we're already stoked to hear what Bree brings to the album!
We're kind of obsessed with Bree Runway, and now we hope you are, too! So, let us know why you love her in the comments below or Tweet us @TheHoneyPOP. Want to keep up with the freshest pop culture news? Follow us on Instagram and Facebook!
Looking for more artists to stan? We've got you covered right here!
TO LEARN MORE ABOUT BREE RUNWAY:
FACEBOOK | INSTAGRAM | TWITTER | WEBSITE | YOUTUBE
Featured Image Source: Jenn Five via The Forty Five
Holly McDonald
Holly McDonald is a recent college graduate working as a freelance writer and editor in Phoenix, Arizona.