'Rainbow Connection' is one of those iconic Muppets tracks that you just can't get enough of. The song made its debut in The Muppet Movie. Yes, the original one, in 1979. Performed by everyone's favorite frog Kermit, this song is timeless and a favorite of Muppets fans everywhere!
Now, we love the OG track so much. It's fun, feel-good, and so uplifting. You can't help but smile while listening to Kermit's iconic drawl as he sings about the magic of the 'Rainbow Connection.' It's a song for the dreamers through and through, which is what makes it so amazing. As we said, we love the original. But, over the years the track was reimagined quite a few times, with quite a few famous faces hopping on and lending their vocals to the classic track. The thing about this song is that no matter who sings it, the heart is still there because it probably has magic woven into its core. Shoutout to you Jim Henson, we miss you.
Let's take a look at some of our favorite takes on this track!
[apple_music_ad artist="Barbra Streisand" song="Rainbow Connection"]
Barbra Streisand
The legendary Barbra Streisand herself was actually the first artist to cover this track back in 1979, but due to time constraints on her album Wet, it didn't make the cut. As she was in the process of creating her upcoming album Release Me 2, she decided the track would see the light of day as a virtual duet! Her original recording of the track mixed with Kermit The Frog's, coming together to create this delightful duet. We love Barbra's take on 'Rainbow Connection.' It sounds beautiful and airy, capturing the magic of the song. Her version of the song is available for streaming right now, so don't miss out!
We couldn't have chosen a better artist to join Kermit the Frog for this duet! The duo teamed up during The Wonderful World of Disney Disneyland 60 special. We're not going to lie, Tory Kelly's take on this song makes us a little emotional. She truly captures what 'Rainbow Connection' is all about with her vocals and you can feel the magic in the air when she sings. And of course, she sounds great paired with Kermit! Her crystal clear vocals truly take this track to new heights, and we're absolutely in love.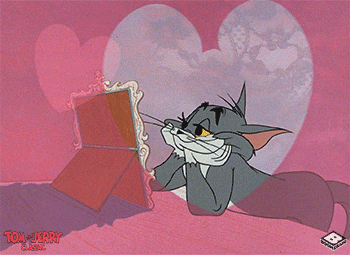 John Legend, Queen Latifah, Miss Piggy
This rendition of 'Rainbow Connection' has not one, but three, icons joining Kermit on stage! John Legend, Queen Latifah, and the legendary Miss Piggy lent their vocals to this performance on The Queen Latifah Show. We never thought of this track as a group performance, but this performance proved us wrong! We absolutely love what John Legend's soaring vocals bring to the track, as well as how Queen Latifah's voice pairs so nicely with Kermit's. The track stays true to the original, with the addition of John Legend's piano skills adding to the magic we love. And of course, Miss Piggy was amazing as usual.
Ed Sheeran
Ed and Kermit teamed up during Red Nose Day back in 2015. This is the duo that we didn't expect but have come to absolutely love. Their voices go so well together and it was for a good cause, which is even better! Ed Sheeran definitely brought his signature flair to the track, it's not quite the original 'Rainbow Connection,' but it's still such a fun take on the track. We absolutely love it.
Now, this is by no means a comprehensive list. There are so many artists out there who have taken on this beloved classic and each version has its own magic to it. That's the beauty of a song like 'Rainbow Connection,' the happiness and the magic are woven into the fabric of the song. It's a track we will never get tired of listening to.
Which 'Rainbow Connection' duet is your favorite? Do you have a preference for the OG (we don't blame you if you do)? Let us know in the comments or come find us over on Twitter @thehoneypop!
Keep up with Kermit The Frog, Barbra Streisand, and the rest of your fave artists by buzzing on over here!
TO LEARN MORE ABOUT BARBRA STREISAND:
FACEBOOK | INSTAGRAM | TWITTER | WEBSITE | YOUTUBE
TO LEARN MORE ABOUT THE MUPPETS:
FACEBOOK | INSTAGRAM | TWITTER | WEBSITE
Featured Image Source: Russell James and Nicole Wilder — ABC via Getty Images