Five years ago, we were introduced to a group of unique singing animals in Sing. Now, in a few months, a sequel to the wonderful musical animation will hit theatres. We'll be seeing Buster (Matthew McConaughey), Rosita (Reese Witherspoon), Ash (Scarlett Johansson), Johnny (Taron Egerton), Meena (Tori Kelly), and many others again on December 22, 2021. Yep, a bit of an early Christmas present, wouldn't you say?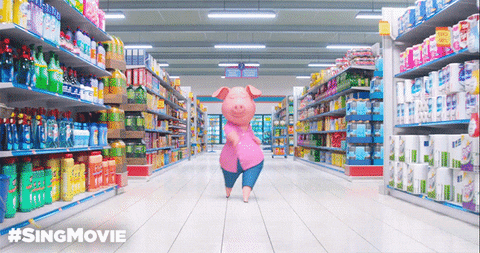 When we last saw these characters, they were all doing great with their show. But of course, Buster Moon wants more. That koala dreams big, that's for sure. So big that he wants to open a new show at the Crystal Tower Theater in Redshore City. But, in order to achieve that, Buster and his cast need to sneak into the Crystal Entertainment offices, run by the ruthless wolf Jimmy Crystal (Bobby Cannavale) in order to convince him to give them a chance.
Of course, Jimmy Crystal doesn't really seem interested at first. That is, until Buster tells him their new show will include a reclusive rock star named Clay Calloway (Bono). Problem is: Buster doesn't know Clay, nor do any of his fellow cast members, and there's also the fact that Jimmy hates lies, so who knows what might happen if he finds out that's exactly what Buster did.
Check Out The Official Sing 2 Trailer Here:
As well as being Bono's first time voicing an animated character, other big names joining the cast for the sequel are Halsey, Chelsea Peretti, Letitia Wright, Eric Andre and Pharell Williams. With this cast and the promise of a soundtrack that combines classic rock and pop songs, there is no way this movie will be anything short of awesome. We're definitely looking forward to it. The holiday season this year will be great!
Sing 2 is produced by Chris Meledandri and Janet Healy, the same as the first movie. Garth Jennings also returns as writer and director. This team will surely bring us more laughs and spectacular performances.
Need more TV and Movie news? Buzz over here!
TO LEARN MORE ABOUT SING 2:
FACEBOOK | INSTAGRAM | TWITTER | WEBSITE
Featured Image Source: Universal Pictures/Illumination Entertainment