All of you hardcore Chase Atlantic stans out there already know where this is going. By finally dropping the much anticipated and requested track 'OHMAMI,' Chase Atlantic has answered their fans' prayers. Ever since snippets of the song started floating around, fans could not wait for the day that we would get a full version of the track. We're happy to tell you that the day has finally come!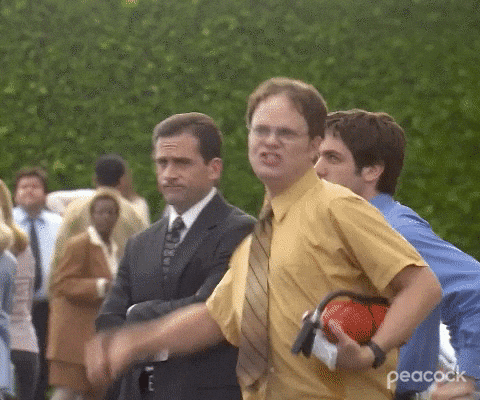 With a track like 'OHMAMI,' the fans' strong desire to get a full version makes perfect sense. It has that signature, sexy Chase Atlantic feel to it. You know what we're talking about. Their sound is distinctly unique. It makes us picture late nights, long drives, wild parties, and that edgy rockstar aesthetic that we all secretly daydream about embodying.
'OHMAMI' also has major Spanish influences woven into it, which makes the song even better. Their music is nocturnal, a blend of R&B, trap, and alt sounds, pushing the boundaries of pop music further and further each time. It's psychedelic and rhythmic and we just can't get enough of it!
We have to take a second to appreciate the vocals on 'OHMAMI.' Chase Atlantic does not disappoint. The synth sounds and feel-it-in-your-chest vibration of the bass pair perfectly with the slow, almost sensual vocalization you hear throughout the song. We can imagine flying down the highway blasting this song, not in a new 'Rari unfortunately.
And when that beat change comes in at the end? Chills. It gives the song a dark, edgy tone, similar to the darker vibes of Chase Atlantic's latest album, Beauty in Death. By the way, this album has hit 42 million streams since its release, and you should definitely add to that number!
Stream 'OHMAMI' Chase Atlantic
Along with dropping 'OHMAMI,' Chase Atlantic also announced a Fall 2021 North American headlining tour:
10/1— Lawrence, KS
10/2 — Minneapolis, MN
10/4 — Denver, CO
10/6 — Seattle, WA
10/8 — San Francisco, CA
10/10 — Los Angeles, CA
10/12 — San Diego, CA
10/13 — Phoenix, AZ
10/15 — San Antonio, TX
10/17 — Austin, TX
10/18 — Dallas, TX
10/19 — Houston, TX
10/23 — Orlando, FL
10/24 — Ft. Lauderale, FL
10/26 — Nashville, TN
10/27 — Atlanta, GA
10/29 — Charlotte, NC
10/31 — Richmond, VA
11/1 — Philadelphia, PA
11/2 — Norfolk, VA
11/4 — Brooklyn, NY
11/5 — Silver Spring, MD
11/8 — Boston, MA
11/10 — Chicago, IL
11/12 — Cincinnati, OH
11/14 — Columbus, OH
11/15 — Detroit, MI
11/16 — Toronto, ONT
Make sure you keep up with Chase Atlantic to stay in the loop about future tour info and music. We're going to see them on tour, what about you? You can find tickets here.
Was 'OHMAMI' everything you hoped for and more? What are your thoughts on the song? Let us know what you think in the comments section below or hit us up on Twitter, Facebook, or Instagram! We're always buzzing about our favorites!
TO LEARN MORE ABOUT CHASE ATLANTIC:
FACEBOOK | INSTAGRAM | TWITTER | WEBSITE | YOUTUBE
Featured Image Source: Fearless Records