You're going to want to remember the name Paravi (pronounced Par-OH-vee), trust us. The 20-year-old singer, songwriter, and UCLA student went viral quite recently on TikTok for her cover of 'cloud 9.' Make sure you check it out if you haven't already done so! Her voice is absolutely beautiful and all of her covers are a hit. Along with 'cloud 9,' her covers of 'Godspeed' and 'Electric Love' have also garnered millions of streams. We have a feeling that she's going to make it big and can't wait to be around for the ride! We were lucky enough to get a chance to chat with Paravi, so let's check out what she had to say!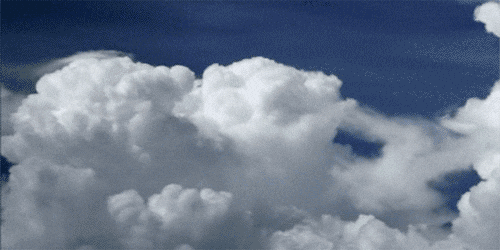 'cloud 9' Cover By Paravi
Your cover of 'cloud 9' was released on Spotify on June 9th, congratulations! What was your favorite part about being able to release that?
Thank you so much! My favorite part of releasing that was simply being able to watch listeners hear it for the first time, or when they saw I announced it. The short cover had done such numbers that I was getting DM's and tags every day asking for a full version on streaming platforms, and while it took a minute to make, I'm so happy that some folks were just as excited as I was.
What does feeling like 'cloud 9' feel like to you?
I think it's that moment when you're laughing till you cry, when you're driving down the road blasting music, out at an ungodly hour making the best memories you'll ever have. It's when you pick up coffee for a friend because you know their order when you just send a text saying "I'm proud of you" to one of your friends. I think 'cloud 9' can be anything you want it to be. Because anything can be extraordinary when you let it.
There are moments in life that make us feel like we're on 'cloud 9', either because of love or euphoric experiences we all go through, like being at a concert. What is your best 'cloud 9' memory?
I was on FaceTime with one of my closest friends, Preeti, when I started saying "oh my god" ten times over, eventually leading to screaming my lungs out at 3 am in the morning. I just found out 'cloud 9' was added to New Music Friday on Spotify, literally 24 hours after the release. I had been on an Apple Music editorial before then for 'godspeed' (shoutout Apple Music love you), but never Spotify (shoutout Spotify love you too). And then more and more playlists started rolling in. It was just…unbelievable. It wasn't about being heard or seen or getting more streams, I just had dreamt of getting on a playlist like this for so long, just for the sake of knowing someone out there believes in it, believes in me. I literally made a vision board of dream goals in my career just a week earlier and ended up being able to cross about four of those editorial playlists off of that list in 48 hours. I can't begin to express how thankful I am.
What are some differences you feel between releasing your own music versus cover songs?
I feel like cover songs have helped me so much in discovering what I want to make on my own. It's taking a framework, lyrics, and melody, and transforming something into your own words, making it sound like your own story, your words. It's such a magical thing. While I haven't released original music yet, I feel like these covers have been such an important stepping stone to getting there. I'm learning more about how I find my voice in other people's music, and therefore, how to find it in my own.
Where do you find inspiration when writing music?
Everything and anything. I could look at a paperclip and find some way to write about it till five in the morning.
What song would you say describes your life right now?
Grace VanderWaal's cover of 'Clearly.'
Your social media and cover art are so colorful and bright. What's your inspiration for that and creating your aesthetic?
I've known since a young age that the impact I want to leave on this world is a positive one. When I started social media in middle school, I was still discovering who I was, who I wanted to be, and that still continues to this day. I decided one day to add the color yellow to my profile pictures, because I think that color is happiness, joy, positivity, and love, and that's exactly what I wanted the spaces I take up on the internet, in music, in life, to represent. When I went off to college, I truly think I became the best version of myself, kinder, more loving, less afraid, more confident, everything fell into place, and I felt the support and encouragement I needed to make my life more colorful. I think my social media just reflects that, it doesn't create that. When life is colorful and bright, everything else will be, too. 🙂
Tiktok is a tool that's been so crucial for so many artists, what do you think it is about the platform that's so unique? As someone who was able to gain success from it, how has that been? What did you expect going into posting on the platform and did it live up to or exceed expectations?
I think TikTok has been the most feasible platform to reach the most people in the shortest amount of time. There's no telling what will resonate with people, what the algorithm will support, what will get numbers, so just posting what you want to post will work in your favor. There's no true control over your successes and failures, so TikTok truly taught me how to stay authentic and genuinely myself, because at the end of the day, if I could fail while pretending to be someone I'm not, I might as well fail as truly myself.

How do you utilize social media to stand out from other artists on the platforms? How do you use it to connect with fans?
I think what makes me stand out is posting to make connections, not to go viral. There are plenty of easy and quick ways to get in the public eye, but those moments are just that; moments. I intend to build relationships, a community, a home, not just a viral second or two. I want to do this for the rest of my life, and I want the people who listen to my music to know I'm with them for the long run, not just for fleeting moments of success. The views, likes, and comments don't matter, those numbers have never mattered, it's always been the people behind them.
What can fans look forward to this year? More cover songs? An EP or album?
Too much. Stay tuned.
And there ya have it, folks. We can just feel it in our bones, Paravi is going to make it big one day. With a voice like that, how could she not? She's incredibly talented and we're super excited for her upcoming projects!
Let us know what you think of Paravi by hitting us up on Twitter, or leaving a comment below!
Check out more interviews from artists like Paravi here!
TO LEARN MORE ABOUT PARAVI:
INSTAGRAM | TWITTER | TIKTOK
Featured Image Source: Paravi & Afnan Acharki – The Honey Pop Graphics Team