Welcome to Fanlanthropy – a heartwarming series here at The Honey POP where we shine a light on incredible stans who are using the power of fandom to do good in the world and help out important causes. Fandoms are super powerful in sharing information and working on projects, so using those impressive skills for a good cause ends in some great results.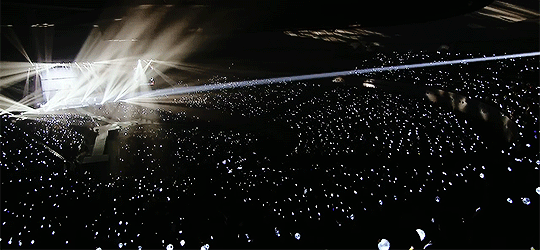 COVID 19 has left a profound impact on society, not only humans but animals too. Animals in Indonesian zoos are facing starvation. The majority of the zoos are reliant on ticket sales, with no funding from the government, and with the closure due to the pandemic, the income has collapsed. A survey by the Indonesian Zoo Association showed that 92% of the association's members (a total of 55 zoos) in Sumatra, Java, Bali, Lombok, and Borneo had stocks to feed their animals only until mid-May. Zoos within the association are home to more than 70,000 animals from 4,912 species endemic to Indonesia and from other parts of the world.
It's been a difficult task to try and adapt to the crisis, such as adjusting how regular animals are fed, and what food they are given. For example, tigers normally get fed six days a week but have been cut down to five, with the possibility of it being cut down further to four.
In honor of Stray Kids's Changbin and his upcoming birthday, Indonesian fans have chosen to fundraise for the Indonesian Zoo Association in order to help provide vital support to the numerous zoos around the country in great need. We spoke to the organizers to learn more about their project.
Can you introduce yourself to our readers?
Hello, we are Staynoonim, an Indonesian Stray Kids fans' union. Basically, we are 17 girls who are older than Stray Kids members. Our name came from 'STAY' (the Stray Kids fandom name) and 'Noonim' (older sister in Korean), we decided to make this group to celebrate Stray Kids members' birthdays by collecting donations from other STAY through selling birthday kits and all the earned income will be donated under that Stray Kids' member's name. So far we have done projects for Bang Chan, Lee Know, I.N, and Hyunjin's birthdays. Our mission is doing good while fangirling. Staynoonim also helped in voting fields to support our boys. For example, At Seoul Music Awards event there was a project where we opened donations to buy voting tickets for Stray Kids, and the donation itself was allocated to Stray Kids' voting team.
In honor of Changbin's birthday, you've chosen to fundraise for the Indonesian Zoo Association. What inspired you to create this project?
As we know, due to the COVID-19 pandemic many aspects of life have been affected and is suffering – not only for human but also for the animals as well. The limitations of activities causing low interest of the visitors to the zoo during this time. This was our concern to help by holding this project in honor of Changbin. This project focuses on giving support through collecting funds by selling the birthday kits that include shirts, stickers, sticky notes, and other goodies.
Can you tell us about the Indonesian Zoo Association? How will the funds support them?
The Indonesian Zoo Association aims to strengthen relations and cooperation between managers of Conservation Institutions in Indonesia, to realize professional management of Conservation Institutions that play a role in conservation, education, research, and recreation, as well as play a role in conservation and protection of Indonesian animals. Thus, through this project, we believe we could help the continuity of the zoo life by donating all the funds that we got to the Zoo Association.
Changbin along with Stray Kids is known for their charitable efforts and philanthropy. How would you say they have inspired you?
Stray Kids in general are good kids. And for this project, we focus on Changbin. Changbin once said "I just want to be a good member of Stray Kids and try to give much help as possible" this inspires us as STAY to do good and to help each other while we're having fun supporting Stray Kids.
We know how powerful fandoms are, what do you think about fandoms and the importance of using their platforms for vital causes such as this one?
Fandom, in a way, is like a big organization. You have so many people in a fandom. But big fandoms are useless if we have no aim or direction. As a young fandom, STAY is getting bigger there's so many lovely STAY who are still confused about what to do. What we do is try to make STAY to be more positive, kind, and helpful with making projects like this. The fandom is powerful when directed on a good cause.
How can people support your project?
People can help this project by purchasing the kit. Any kind of support that people can give like helping spread the project is really appreciated. You can learn more about it on our Twitter.
Thanks guys! We know Changbin would be so proud!
Will you be supporting this project? Do you know of other fandoms doing good? Let us know down in the comments below or by tweeting us @TheHoneyPOP!
TO LEARN MORE ABOUT STRAY KIDS:
FACEBOOK | INSTAGRAM | TWITTER | WEBSITE
Want more Stray Kids in your life? We gotchu bb
Wondering what your fandoms are doing for good causes? Find out here
Featured Image Source: Bibi Lara
Jazmin Williams
Creative Director of The Honey POP. Disney and pop culture enthusiast.