Conan Gray did it again folks! Our king has created another masterpiece that is so relatable, we feel like it might have been written just for us.
[apple_music_ad artist="Conan Gray" song="People Watching"]
Conan Gray For President!
Giving a glimpse of the song on TikTok, Conan Gray introduced us to what 'People Watching' was becoming. But we didn´t know how big of a treasure he was building up to! He is giving us what we need, and he never disappoints.
We Feel Emotional!
We all want a fairytale love or just a normal love. Seeing everyone find a special someone and seeing them moving on together, is something we are all jealous of. And we want so badly to be them, to have someone that loves us and takes us on an adventure. 'people watching' talks about this. About not ever being in a relationship, but wanting to feel that connection of being attached to and hold that person, not just being the person watching others fall in love. Conan, thanks for this masterpiece. We love you!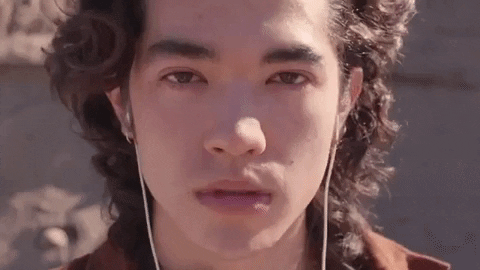 Listen to 'People Watching' here!
Conan created a song that is so incredible, we can´t understand how such an upbeat and melodic song, can have such sad and touching lyrics. He really knows how to help us get into our feels, and express it without everyone noticing.
This song has been added to all of our main character playlists, 'cause oh my god. Just imagine playing this song in the car and screaming it. Besties, this is our new anthem!
We want to feel all the love and emotion of this song all day, every day, so we are keeping it on repeat. We don´t care if people are watching, we need to scream this song with our full chests, and have our main character moment.
Have you been hearing this song all day? What are your thoughts on it? Tell us everything in the comments and on our Twitter @TheHoneyPop!
Buzz with us for more astonishing releases!
TO LEARN MORE ABOUT CONAN GRAY:
FACEBOOK | INSTAGRAM | TWITTER | WEBSITE
Featured Image Source: Courtesy of Universal Music Group