Do you remember a few weeks ago when we introduce you to Oscar Lang on our The Bees Knees column? He's back on the scene this week with a stunning but different track. Leaving the psychedelic path, he's trying on the melancholic pop side! It fits him so well. The British singer plays the mellow card on his new song 'Write Me A Letter.'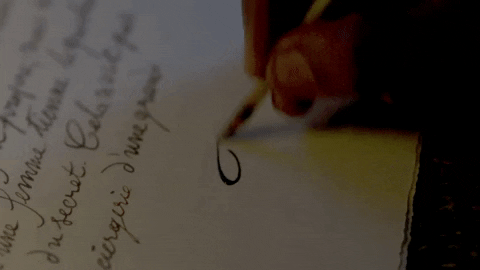 Chew The Scenery And More
Different tracks. Different sceneries. Expect everything with Oscar Lang's songwriting. How do we support our friends in difficult times? Listen to the British singer-songwriter's pieces of advice on 'Are You Happy?' The pop vibes cheer us on, and it's on our summer playlist. His lo-fi melodies are 'Stuck' in our minds, and we can say 'Thank You' for the sweet psychedelic vibes. His creativity flows have no boundaries, and any genres are represented in the well-crafted guitar riffs and drum beats. Get your hands on these ecstatic sounds on August 13th. Preorder Chew The Scenery here.
Let's Sob Together!
"So listen, listen close/My heart hurts letting you go/Write me a letter sometime," Oscar Lang sings in such honest interpretation on the chorus of 'Write Me A Letter.' It's refreshing, emotive, and pretty different from what he offered us before! The song is another one to add to that group of tracks that make us cry! We swear that the rising artist can smash in everything, even these smooth piano ballads. His poetry sense goes straight to the heart, and that stripped Version he recently put out is growing on us. It's hard letting go of someone, but sacrifices are an entire part of life. Ed Sheeran fans will officially adore the fluffiness of the song, so perfect for a romantic night out. Click here, tune in, and get set!
If you have to write to a precious someone a letter, who would it be? Tell us on Twitter @TheHoneyPop, Facebook or, Instagram.
Do you feel inspired by this ballad? We got more dreamy ones here!
TO LEARN MORE ABOUT OSCAR LANG:
FACEBOOK | INSTAGRAM | TIKTOK | TWITTER | WEBSITE
Featured Image Source: Jordan Curtis Hugues