Who will own summer this year? Lorde or Billie Eilish? Both are shoulder to shoulder on the race for the album of the season. Who do you think will win? It's hard to say, but all we know is that the American sweetheart smash records over and over with her upcoming new album, Happier Than Ever, out this Friday.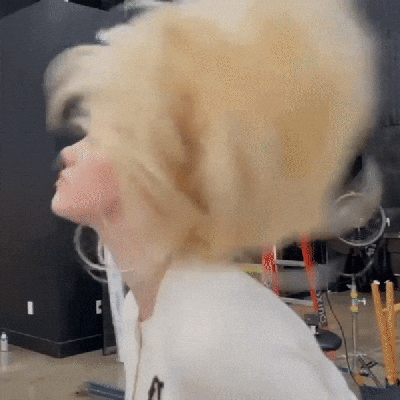 One? Two? Fourteen Milestones?
Billie Eilish's Happier Than Ever breaks it all! The queen of smashing records in the industry keeps it up with her sophomore record. Her first single out of this new album, 'Therefore I Am,' left her being the artist with the most number ones on Billboard Alternative Chart. Isn't it extraordinary to surpass Beck and Alanis Morissette at only 19 years old? As if it's not enough, she's the first 21st-century artist to have scored a number one album with When We All Fall Asleep, Where Do We Go, produced by her brother Finneas. What a fire team up! Dethroning Taylor Swift as the youngest singer to win a GRAMMY? No problem for her! She snaps everywhere she goes and who knows what Billie Eilish's Happier Than Ever can bring? Only heaven will see!
[apple_music_ad artist="billie eilish" song="therefore i am"]
Ready For Friday?
Grab your tissues! Billie Eilish's Happier Than Ever is expected to be very emotional and crazy. Well, that's what she told us in a recent interview with the one and only Zane Lowe. She reacted to the record she broke. Earning 1,028,000 pre-adds on Apple Music, the fans go crazy about the new tracks. We are too! She misses the fans a lot, wants to hug them (ah the dream!), and is just so excited to unveil the full work this week. The poignant 'my future' and 'Your Power,' along with the latest dreamy single 'NDA' sets the bar high! The clock is ticking until Friday. Catch her chat with Zane Lowe here. Feel the joy!
We're counting the days! Are you feeling nuts about the new album too? Tell us what you are looking forward to on Twitter @TheHoneyPop, Facebook or Instagram.
What's your summer soundtrack? Discover more of our favorite gems here!
TO LEARN MORE ABOUT BILLIE EILISH:
FACEBOOK | INSTAGRAM | TIKTOK | TWITTER | WEBSITE
Featured Image Source: Kelia Anne MacLuskey