We here at THP love Zendaya. The 24-year-old actress and singer first rose to fame in 2010 for her role as Rocky Blue on the Disney Channel show Shake It Up. Since then, she has starred in TV shows like Dancing with the Stars, K.C. Undercover, and Euphoria, as well as films like Spider-Man: Homecoming, Spider-Man: Far from Home, and Space Jam: A New Legacy. Many of her fans are the people who watched her on Disney Channel as children and who have grown up alongside her, including us. Here are five reasons why you should stan Zendaya if you don't already.
Her Acting Roles
One of the biggest reasons why you should stan Zendaya is her variety of acting roles. She has long proven her talents in singing and dancing, but she's also proven her range as an actress. Zendaya trained and learned trapeze for her role as Anne Wheeler in the musical drama The Greatest Showman, and she actually did her own stunts. Her role as Rue Bennet, a 17-year-old drug addict in the drama series Euphoria marks her transition into more mature roles.
Her Authenticity
Another big reason why you should stan Zendaya is her authenticity. She stays true to herself, and she doesn't let anyone make her out to be someone she's not. Zendaya recognizes and pays tribute to the black women who paved the way before her. She shares beauty secrets, hair styling tips, vegetarian food guides, conversations with her family, and more on her website! We get to catch glimpses into her life that aren't normally available in interviews or social media, and we love to see it.
Her Style
If Zendaya's acting, singing, and dancing weren't enough, you should see her style on the red carpet. She is an icon, and she can pull off just about any outfit or hairstyle. From ball gowns to suits to chainmail armor, from braids to bobs to pixie cuts, Zendaya isn't one to shy away from bold, new styles. And somehow, she slays in all of these looks.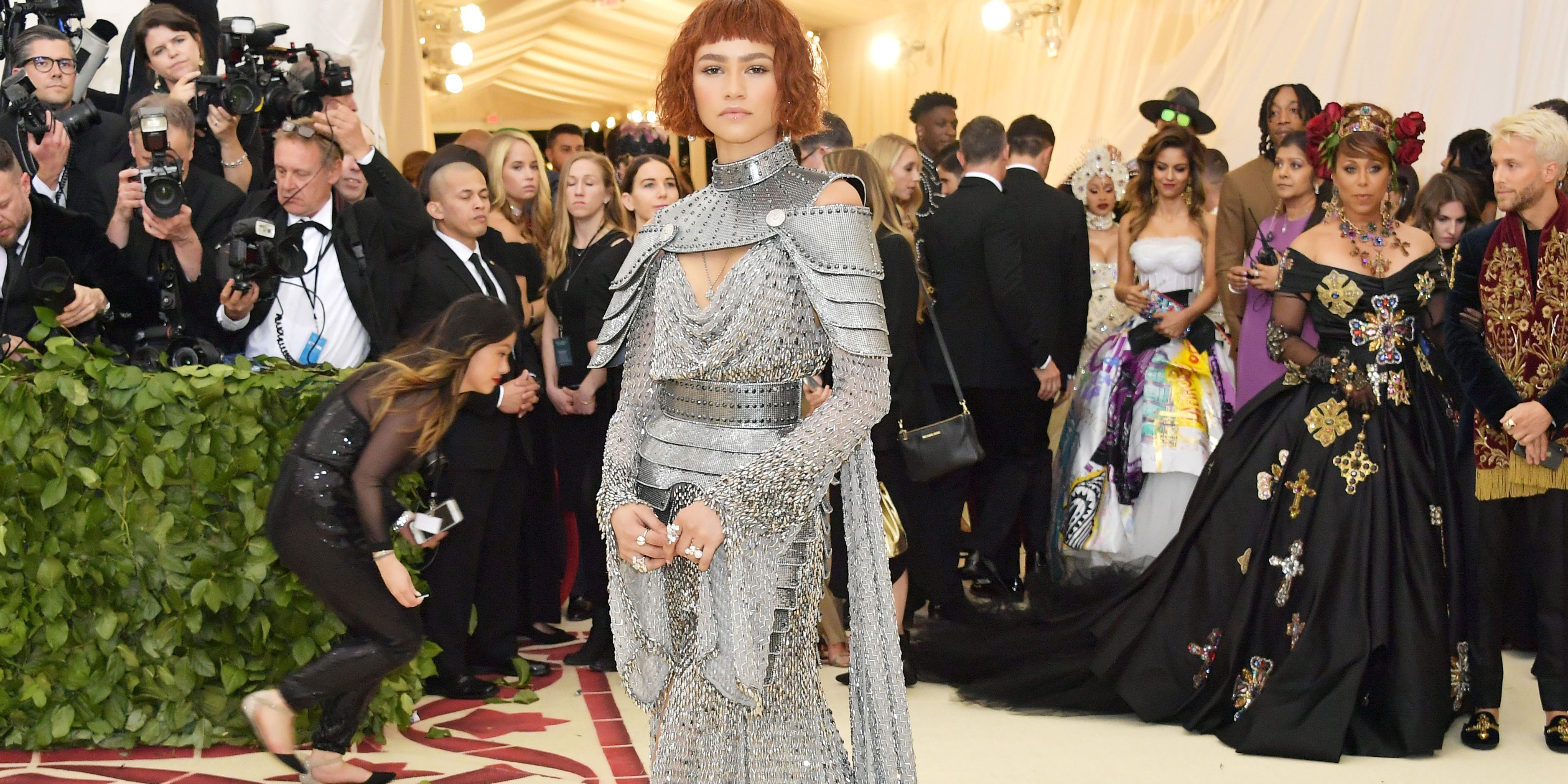 She Is A Positive Role Model
Not only is Zendaya a triple-threat entertainer, but she is also a positive role model for her fans. She is known for supporting campaigns and charities that are dedicated to providing underserved and underprivileged communities with access to food, school supplies, health treatments, and disaster relief.
She Is Not Afraid To Speak Out About Social Justice Issues
Zendaya is among the celebrities who are not afraid to use their platforms to speak about social justice issues. She actively supports and brings awareness to the Black Lives Matter movement, the fight for women's rights, the LGBTQ+ community, and voting, among other issues. Zendaya shares resources with her fans and followers for them to educate themselves and make well-informed decisions.
Have we convinced you yet? These are only five of many reasons why we stan Zendaya. We've been able to see her growth as an actress in recent years. And we're so excited to see her in Dune, an epic science fiction film coming to theaters in October, and Spider-Man: No Way Home, coming out in December.
So stan Zendaya. You won't be disappointed. If you're already a fan of Zendaya, what do you love about her? Let us know in the comments below or on our Facebook and Twitter pages!
Want to know who else to stan? Click here for more!
TO LEARN MORE ABOUT ZENDAYA:
FACEBOOK | INSTAGRAM | TWITTER | WEBSITE | YOUTUBE
Featured Image Source: Zendaya via Twitter