At long last, Luke Hemmings has dropped his debut album and we could not be more thrilled!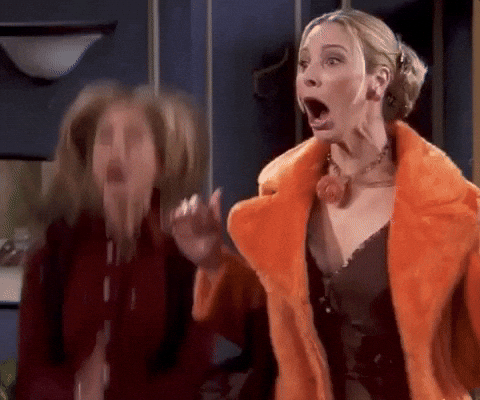 After blessing us with 'Starting Line,' 'Motion,' and 'Place In Me' as teasers, the full album is dropping around the world as we speak! Speaking about his debut album When Facing The Things We Turn Away From and the personal songs that he wrote for the album, Luke said to Rollacoaster: "It's hard because it's obviously a very cathartic thing. I think at the start of writing it was less intense topics, and then once I broke the seal I was more comfortable writing about harder things, like vices, and going through family history. It was honestly like going back into the headspace of being a 16-17-year-old kid in a very strange, but amazing, situation. Trying to put myself back in that headspace was the strangest one but honestly, it helped me figure it out."
Luke is the second member of 5SOS to take on a solo project, and to celebrate this milestone in his career he is going to be hosting a livestream event this Saturday. Sharing the news on Twitter, Luke tweeted: "to celebrate the release of WFTTWTAF, I'll be playing a few songs live and stripped for you this Saturday at 3pm PT from the studio where most of it was recorded. I'll also be chatting about the album and answering some of your questions. Tickets are $5 with all proceeds benefitting My Friends Place – hope to see you there."
My Friends Place in Los Angeles has been assisting and inspiring youth experiencing homelessness to build self-sufficient lives for over 33 years. They are resolute in the commitment to uplift all youth experiencing homelessness while rigorously, continuously, and concretely aligning their trauma-informed service delivery and organizational framework, with guiding principles of Justice, Equity, Diversity and Inclusion. 
We know that not everyone is able to afford to attend the concert right now, so we at The Honey POP have bought five tickets to giveaway just for you! All the details can be found below, but hurry because this is our quickest giveaway so far!
The giveaway ends Saturday August 14th at 12PM ET. Good Luck!
Pssst… want an extra chance to win another ticket to the livestream? Join The Hive to learn more…
Are you excited for Luke Hemmings to finally release his debut album? Will you be attending the livestream? Let us know down in the comments below or by tweeting us @TheHoneyPOP!
Want more 5SOS in your life? We gotchu!
TO LEARN MORE ABOUT LUKE HEMMINGS:
FACEBOOK | INSTAGRAM | TWITTER | WEBSITE
Featured Image Source: Jazmin Williams for The Honey POP
Jazmin Williams
Creative Director of The Honey POP. Disney and pop culture enthusiast.