Are your days monotonous? We found the solution for you! Our fav entertainer from Wolverhampton, Liam Payne created the mood booster we all needed! Do you know what makes us more excited? This song called 'Sunshine' will appear on the Disney blockbuster Ron's Gone Wrong this October. Smile and enjoy!
Let The 'Sunshine' In
Rumors spread that the next single from Liam Payne would be named 'Sunshine' a couple of weeks ago. We were so eager to know more and more! Finally, after a couple of social media teasers from the king himself, we are served this Friday! Liam Payne's 'Sunshine' is that cheer-up song we all needed with friendly rhythmic bops and fun lyrics. The future is bright for the British singer-songwriter. Liam's high notes hit obsessively our minds.
Ron's Gone Wrong's theme is thrilling with the happiness flowing and the integration of robotic effects in the catchy chorus. Daft Punk, anyone? If you love Justin Timberlake's 'Can't Stop The Feeling' for The Trolls movie, imagine how it is to hear Payne's magic touch and inspiring lyricism. It's not the first time the One Direction singer, now an incredible solo artist, appeared on a soundtrack. We were amazed by 'For You' with Rita Ora on Fifty Shades: Freed. From romantic ventures to childhood memories, he got it all!
Adorable And Colorful!
Liam Payne's 'Sunshine' visuals reflect perfectly Ron's Gone Wrong movie theme. How to make friends? How to accept each other and be playful? "What really matters is the journey that we're on/Yeah when I'm with you I wanna know where I belong," he sings with his wonderful falsetto on the bridge. We always find someone who can fit with us, no matter their difference with us. The video showcase some of the movie clips, around rainbows, joyful cheerleaders, and colorful space.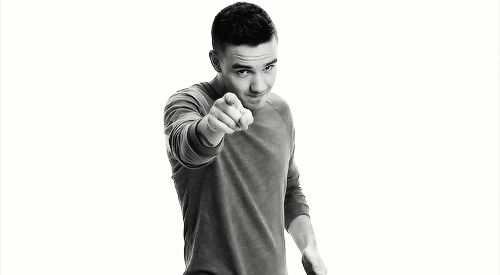 Also, Liam playing with chickens is one of the most adorable parts! This mini-film puts an instant smile on our faces! We are delighted to know that Liam Payne's dream of being an actor will become true. Indeed, without further details, all we know so far is that he'll voice one of the characters amongst the star-studded cast formed by Broadchurch and The Crown's Olivia Colman and The Hangover's Zach Galifianakis and Ed Helms. Don't miss Ron's Gone Wrong this October! Stream, buy and boost your day with Liam Payne's 'Sunshine' here!
What is your favorite part of the video? Who would you consider as your 'Sunshine' comfort person? Let us know on Twitter @TheHoneyPop, Facebook, or Instagram.
Is Liam Payne your 'Sunshine' too? We have plenty more good reads about his project here!
TO LEARN MORE ABOUT LIAM PAYNE:
FACEBOOK | INSTAGRAM | TIKTOK | TWITTER | WEBSITE
Featured Image Source: Simon Emmett