Not only is Jungkook BTS's maknae, but he's the only one who is Gen Z. Sure, he's on the older side of the generation and there are only about two years between him and his members, but the cultural difference is still pretty evident on times. Think about it. How many times have you consumed BTS content and thought "oh my god, Jungkook is a mood?" He may be living a fast-paced life but that doesn't stop him from being in tune with his generation. Here are eight times Jungkook has proved he's peak Gen Z.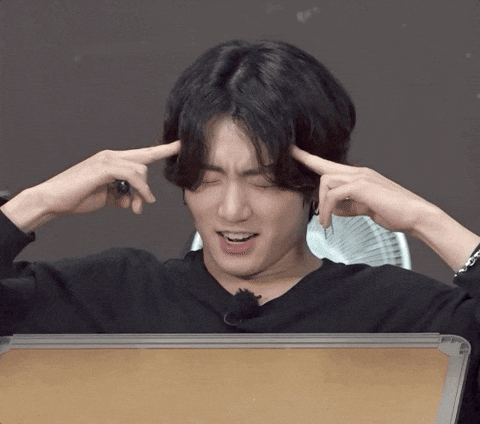 He Is Fluent In Gen Z Trends
The biggest generation to take on TikTok is of course, Gen Z and is the birthplace of most trends these days. Though, unlike other idols who have their own public TikToks, Jungkook is only seen on the app when posting BTS content which isn't very often. However, he seems to always know the biggest trends going on, so between you and us, we are pretty confident he has a secret account to binge all the content. Maybe there's even a secret 97 Liners TikTok house that he only shares with other famous friends?
But it's not just TikTok. Remember Jungkook and his Dubsmash phase? What an iconic time. Dubsmash had the elements of TikTok before the app was even a thing. And when he made the shooting dance the unofficial dance of 'So What' on the Love Yourself Tour and even recruited his fellow members to join in. Our boy manages to keep his finger on the pulse of trends and we are living for it.
Googling How To Do Pretty Much Everything
Who needs school when Google exists? A true motto to live by when you're Gen Z like Jungkook. If you pay attention to different BTS content, there's always a solid chance you'll find the maknae googling things. From how to make the best knife ever, how to cook something, or even what the zombie movie bread is (FYI: it was Twinkies…). Jungkook knows the knowledge of the world is in the palm of his hands and is quite the handy tool to get you through life. Though we don't know how he copes when he's some place with no service or his battery dies…
That One VLIVE…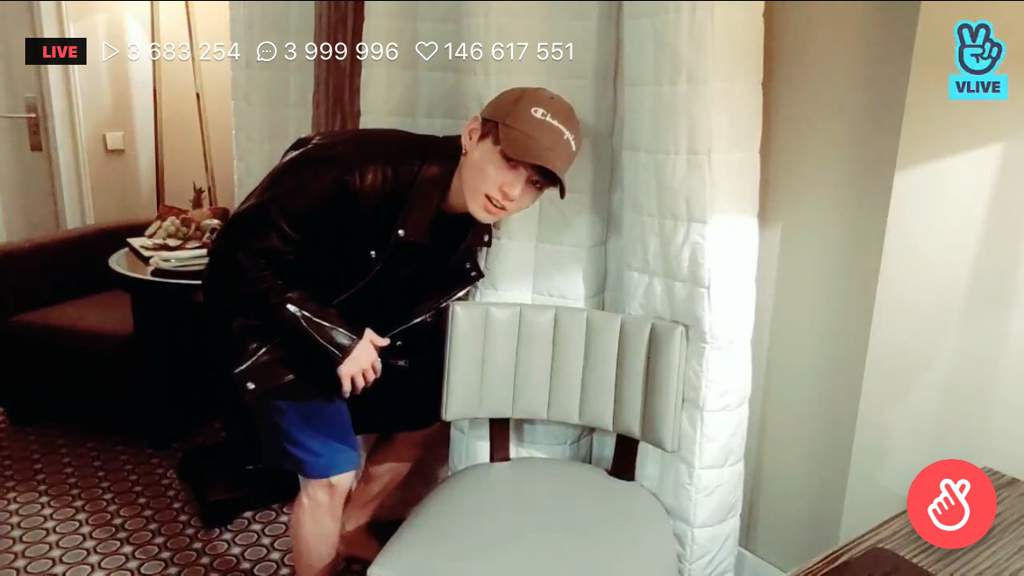 Zoom meeting fashion? Jungkook pretty much invented it. The Gen Z idol showed how comfort and convenience are key in life when he looked all dressed up for a VLIVE but when he stood further back in the frame, you could see he had only dressed his top half to impress ARMY while keeping pajama shorts on underneath. A whole mood though, because who on Earth would want to willingly lounge around in jeans?
Creating Life Hacks
Speaking of convenience, Jungkook is the king of life hacks. We've learned a lot from this life hack master, and we're pretty sure he's on life hack TikTok on that secret account we speculated about earlier. Catch him vacuuming flying insects, changing his alarm tones regularly to things like an autotuned baby cry to ensure he doesn't oversleep, and even using a jacket for a sledge in the snow. He could get a book deal sharing all his life hack secrets and you know it'd be a New York Times Best Seller, guaranteed.
Living Like A Broke College Student (Despite Being Rich AF)
It's no secret that BTS is making bang but they're often pretty humble… and maybe sometimes Jungkook is a little too humble. For the longest time, he slept on a rolled-up towel rather than buying himself a pillow. Not sure if he's got Amazon Prime, but definitely worth investing in for a premium pillow to show up to your door within a day and not even needing to leave the house. Not to mention, he along with his members are brand ambassadors for Samsung and they even came out with their own version of the phone. But he showed up on VLIVE once and showed how he had proudly taped his broken phone together. Now we can't be too sure but guessing on other members' posts, they actually get sent the latest phones pretty frequently, and if Samsung found out that Jeon Jungkook – the master of selling out anything he touches – had a broken phone of theirs, they'd replace it faster than you can say 'My Time.' But then again, if he had to ask for that then we totally understand – asking for things is a nerve wracking thing, and we'd rather struggle than inconvenience anyone. See? He really is a whole mood.
His Closet Is Full Of Dark Clothes
Somehow, Gen Z is the unofficial sponsors of wearing dark clothes, and Jungkook is no exception. His known "Koocore" (an aesthetic that was named by ARMY) is full of dark clothing, leaning heavily into black attire, with a splash of dark grays here and there, and honestly, we can relate.
He Is A Living Meme
It's really never a dull moment around Jungook! He is literally a living meme. When he's not going around quoting that grandpa with the iconic "Rrrrap Monster!" line, he's goofing off by mimicking his members. From his silly voices to his expressive faces, our Gen Z king is always creating memeable content for ARMY and honestly, we aren't even mad, nor are we tired of it.
Being Over It
Still thinking about Jungkook singing dynamite while laying on the floor
pic.twitter.com/Ny6kiHEpZE

— ♡︎ Taylor⁷ ♡︎ (@borahaeee_tae) August 9, 2021
BTS is constantly rehearsing and practicing their craft to make sure they live up to their need for perfection. However, sometimes it can be a bit tiring to have to focus on the same thing for so long. After all, we're pretty sure they can perform 'Dynamite' in their sleep at this point. This clip of Jungkook at practice being done has us in stitches because we can relate so much. Hang in there, buddy! You'll be learning new material before ya know it.
In conclusion: Jungkook Gen Z icon.
What do you think is the best Jungkook peak Gen Z moment? Do you relate to the Golden Maknae? Let us know down in the comments below or by tweeting us @TheHoneyPOP!
Need more BTS in your life? We gotchu
TO LEARN MORE ABOUT BTS:
FACEBOOK | INSTAGRAM | TWITTER | WEBSITE
Featured Image Source: BIGHIT MUSIC
Jazmin Williams
Creative Director of The Honey POP. Disney and pop culture enthusiast.