Welcome to Fanlanthropy – a heartwarming series here at The Honey POP where we shine a light on incredible stans who are using the power of fandom to do good in the world and help out important causes. Fandoms are super powerful in sharing information and working on projects, so using those impressive skills for a good cause ends in some great results.
With COVID 19 causing the world to come to a standstill, numerous sectors were severely impacted, with education being just one. With the course of life being changed drastically, life for students in their prime of education has been difficult to handle. In the Philippines, a strict lockdown was implemented in March of 2020, with officials stating that children would only be permitted to return to school when a vaccine becomes available. This has led to over a year of school shutdowns, introducing a plethora of challenges to students, parents, and teachers alike. Though the education secretary announced that distance learning must be implemented, a number of Filipinos have a lack of access to computers or sturdy internet connections, which added more pressures and areas of concern. 
But through the dark and unpredictable times comes light in the form of kind hearts. The Learn With ARMY non-profit organization was created by Filipino BTS fans with resources linked to education and the powerful platform provided by the fandom. The ongoing project is helping to create and support projects which focus on education for youth on a national scale. With the success of their #HelpBuildAClassroom project which also gained the attention and support of fellow fans, the promising project is set to make a major difference. We spoke to the organizers to learn more.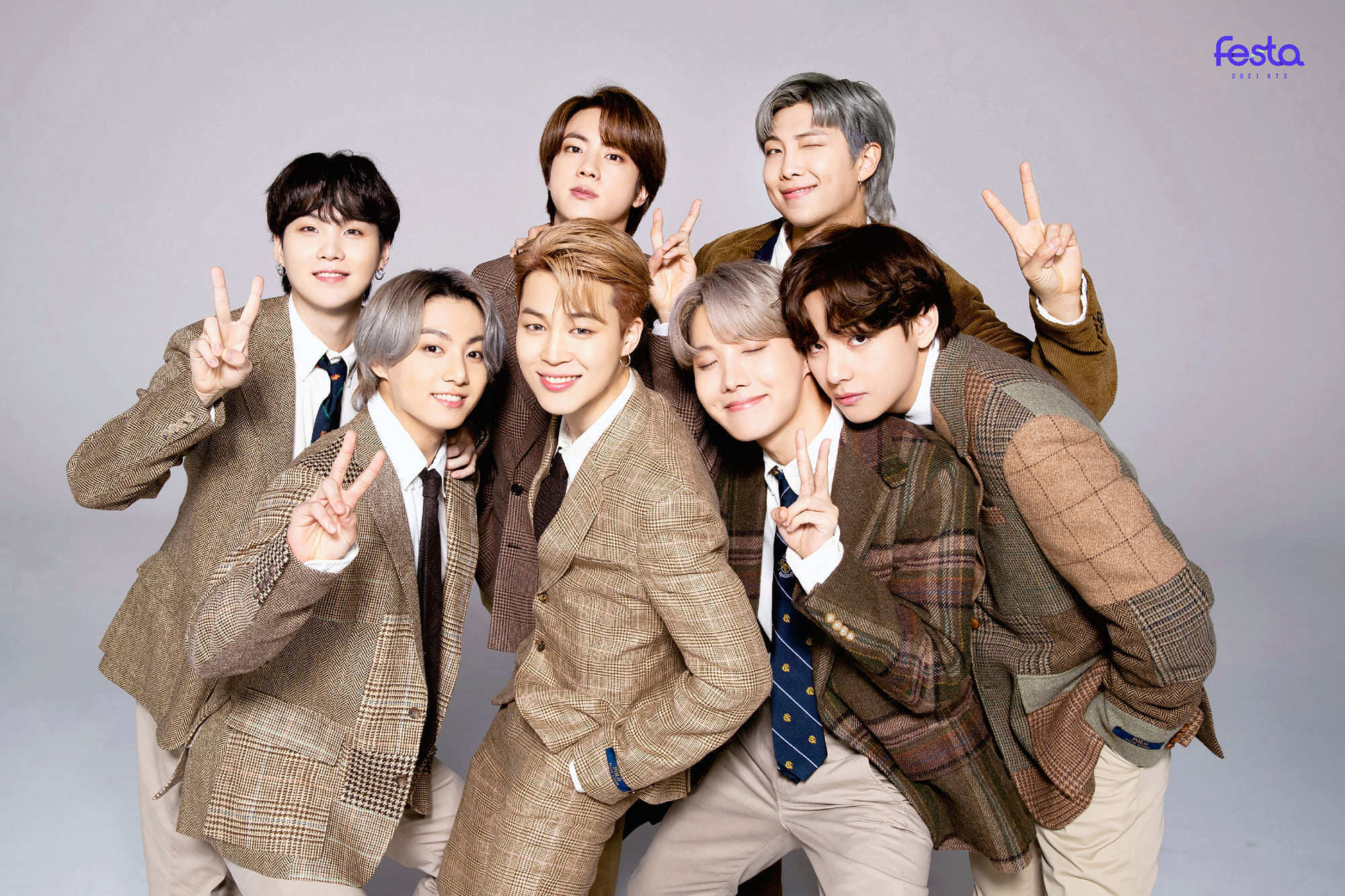 Can you introduce yourself to our readers?
Learn With Army (LWA) is a nonprofit organization that hosts education-related projects in the Philippines. Our Twitter account was previously a trading account (formally armyscart) when two of the admins decided to put some preloved merchandise up for sale. The account rebranded because it found a new purpose, which is to create projects that could help people and to serve as a one step forward in institutionalizing it. 
Currently, there are four (4) of us who manage the organization – Kate, Pat, Yani, and Chelin. We live far from each other. That is why we use video conferencing apps and messenger to connect and discuss matters related to the organization. Kate is a teacher by profession and is the head of LWA. She is the one who oversees on-site events and coordinates external affairs. In the internal aspect of the organization, Pat is the one handling it and recording important data. On the other hand, Yani manages the social media account of LWA, while Chelin is the one responsible for the published materials.
You have created the organization Learn With ARMY which has numerous projects. What inspired you to create this organization?
The pandemic has brought a drastic change globally and has hindered a lot of opportunities. It made us confined in our respective houses, inside a four-walled room, and get used to the so-called "new normal." Despite the obstacles, we wanted to contribute to the community in our possible means. The four of us share the same motives, which are to lend a helping hand to those who are in need and to be a part of the growth of future generations through education.
Being unable to go personally to project locations, we provided ways on how people can help others even if they are just at home. Through virtual means, they can participate in our events, like for example providing instructional videos. We also created LWA to promote the value of volunteerism as we would like to encourage others to be involved in community building because we believe that positive changes start within us.
We started small and we hope to be able to grow to a larger scale. In this way, we would be able to reach more beneficiaries and recruit more volunteers who are willing to lend their time and work towards the common goal that centers around education. Just like what BTS's leader RM said: "Teamwork makes the dream work."
What is the mission of Learn With ARMY?
Learn with ARMY aims to create and support education projects and to imbibe the values of hard work, perseverance, teamwork, and diversity as promoted by BTS.

Your #HelpBuildAClassroom project was pretty successful. How did that project come about? What were your tactics to make it as successful as it was?
First, thank you. It's euphoric to think it turned out the way it did. It was so unexpected. The #HelpBuildAClassroom project was dedicated to the kids of Quilomaon Elementary School. They were the main inspiration for the project. We wanted to create a safe space where they can reach their fullest potential once face-to-face classes resume and as an ARMY whose love for BTS is over the moon, we wanted for BTS ARMY to be involved. I think it was successful because people see its authenticity and sincerity. We believe that whatever you do and however you do it if you are doing it with clear intentions, support and encouragement will always be there. Also, projects like this need constant updates and transparency, especially with the amount involved. The daily vlogs, figure updates, etcetera played a very important role in the project's success.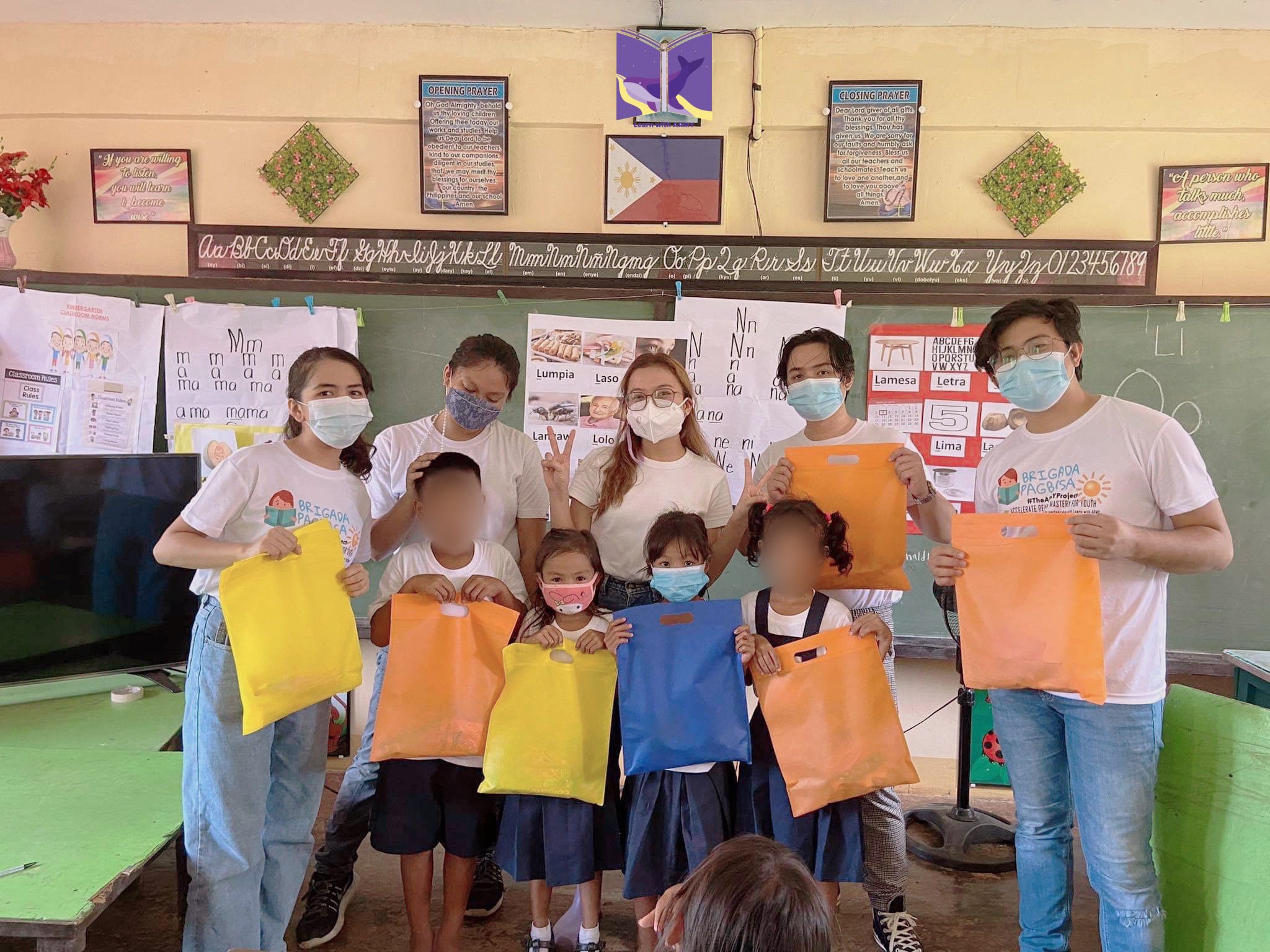 What current projects are you working on?
After armyscart's rebranding to Learn With ARMY, we've launched our first-ever take on The ARMY Project: Accelerate Reading Mastery for Youth in support of the annual Brigada Pagbasa program of DepEd. This project directly supports Kindergarten to Grade 3 students from Quilomaon Elementary School. The ARMY Project aims to improve the reading efficiency of students, strengthen the value of school and community involvement, and promote the spirit of volunteerism. The project kicked off last August 16, 2021, and will run until October 2021.
We believe that students are more capable of performing better in school when they are given the chance to develop strong reading skills. We are lucky enough to get support from several generous individuals for us to kick off this project.
As of August 20, 2021, we gathered 13 physical volunteers to assist us on-site during the teaching sessions while following minimum health and safety protocols, of course! We also have 9 virtual volunteers whose way of support is by sending their pre-recorded teaching piece. We're also thankful for the generous hearts that have pledged cash and in-kind donations for reading kits, medical and dental kits, and operational funds for the said project. Because of this, we had a very successful first week. There are still a few weeks until we see the project's fruition so we're always grateful for all the support that comes our way.
It's well known that BTS is heavily involved with charity work and philanthropy. How would you say they inspire you?
BTS has always been a source of joy for ARMY and that joy stems from many reasons, one being the comfort and positive influence their words have on their fans. BTS acknowledges the importance of one's mental health and that even on days when we don't feel that we are at our 100%, we can always try again. They remind us that when we are put in situations that are out of our control, we can take a breath, take it easy, and get a hold of things we can change. If things don't go as planned, they hope we also hold on tight and that we don't give up.
Despite all their achievements and how far they've come, they still strive to learn so that they can show a better version of themselves with every performance. They inspire us to keep learning and to keep moving forward; to continue to pursue our dreams no matter what stage each of us is in our lives.
ARMY's shared love and support for the boys enable us to connect with different fans from all over the world. It amazes us how big the fanbase is and how many people are willing to share their love and support even with projects from the other side of the world. Imagine how big of an impact the little acts of kindness one person can make when they're surrounded by people, whether physically or virtually, who share the same values as them. This is the kind of impact LWA would like to impart in all its projects. Like SUGA said in his Dear Class of 2020 speech, "One small person can dream the biggest dream, paint the largest picture, and make endless possibilities come true."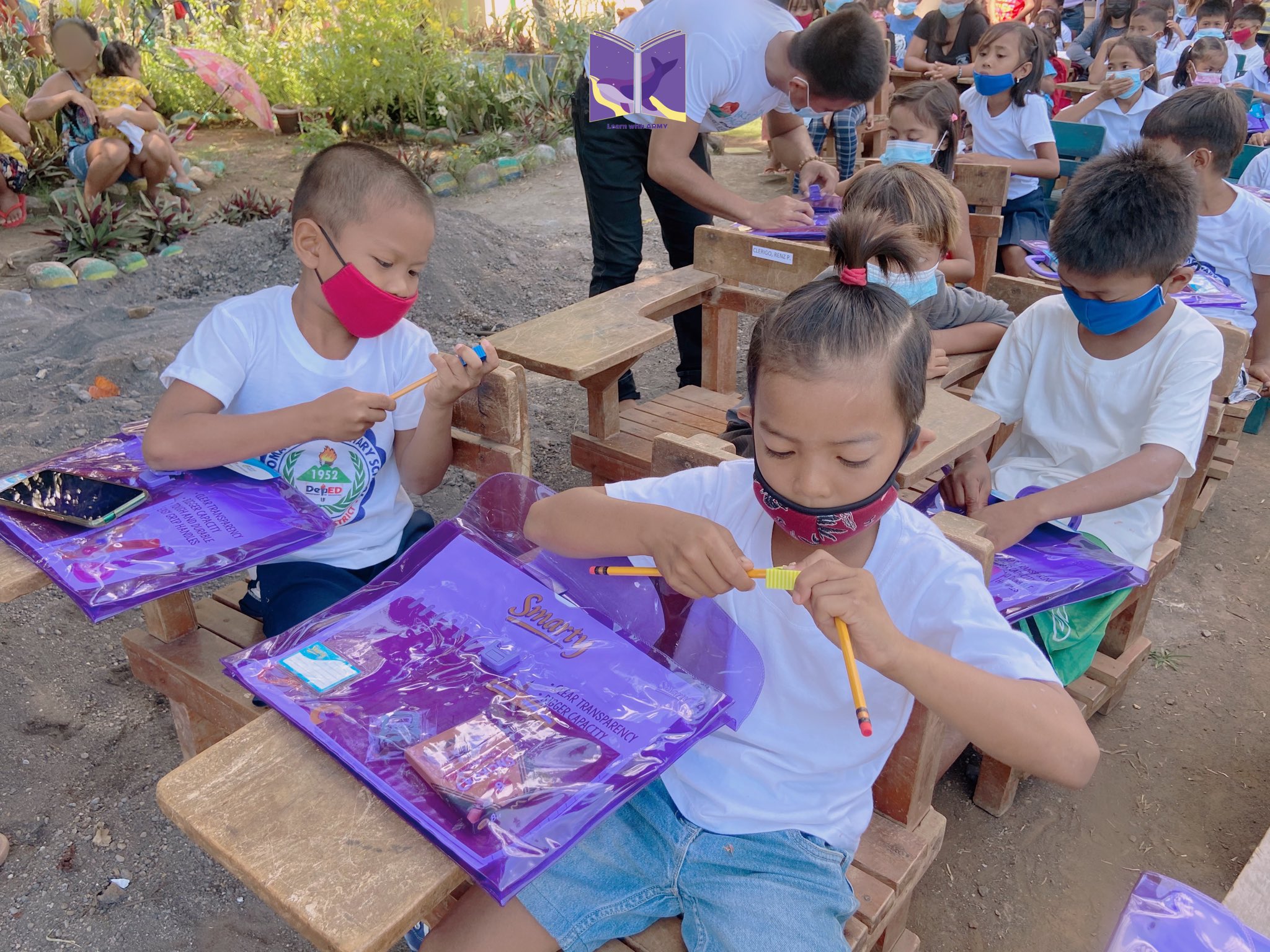 We know how powerful fandoms are, what do you think about fandoms and the importance of using their platforms for vital causes such as this one?
Fandoms can indeed be very powerful and helpful especially when united. And if this "power" is utilized for the common good, then the impact can be quite huge as well. Luckily, we're in an age where information is easily accessible through many social media platforms. Ergo, when there are societal concerns that need attention, it's easy for people to discuss, empathize, and unite towards developing a solution for it. I think when fans see eye to eye with the organization's genuine intention, the trust is built and strengthened to achieve the common goal. By using the immense capability of these platforms correctly and through a collective effort, the magic happens, and issues are addressed. Fandoms are known to be very active in charitable acts and that's something to be proud of.
How can people support Learn With ARMY?
Every support means a lot to the team—may it be physical, mental, or spiritual support and we're glad that we have this somehow. The ARMY project is ongoing and we would highly appreciate donors and volunteers who are interested in volunteering. We accept virtual and physical volunteers, but if you can't be a volunteer, don't fret. We are also open to in-kind and cash donations. Support in terms of engagements is useful, this way we can maximize our social media platforms and reach as many audiences as possible. 
We would also like to take this opportunity to thank the kindred hearts who continuously support us and trust the organization's vision and mission. You can always check out our carrd for more information or message us; we're one DM away!
Thanks guys! We know BTS would be so proud!
Will you be supporting this project? Do you know about other fandoms doing good? Let us know down in the comments below or by tweeting us @TheHoneyPOP!
Need more BTS in your life? Side step right this way
Wondering what your fandoms are doing for good causes? Find out here
TO LEARN MORE ABOUT BTS:
FACEBOOK | INSTAGRAM | TWITTER |  WEBSITE
Featured Image Source: Bibi Lara