We officially declare open 2021's Spooky Season! Yes, we're aware that it's still September. No, we don't think it's too early to bring the pumpkins out. And honestly, once you see our list of the best Halloween content to watch on Disney+ this spooky season, you'll see our point. They'll even have a special Halloween collection available starting September 24! How can we not be obsessed? That's enough of our rambling, let's get to the list, shall we?
Hocus Pocus
There was no other movie to start this list with, truly. The Sanderson sisters are so iconic, they've been gracing our screens every Halloween ever since the movie came out in 1993, so it's only fair that we put Hocus Pocus at the top of this list. It's a classic and everyone needs to watch it so we don't sound crazy when we say stuff like "oh look, another glorious morning… makes me sick!"
LEGO Star Wars Terrifying Tales
Hey, Star Wars fans, this one is for you! In this LEGO special, Poe Dameron and BB-8 land on Mustafar, where they're taken to Darth Vader's former castle. There, they hear three different (and terrifying) stories tied to different villains from different eras of the Star Wars enormous timeline. Can October 1st just get here so we can watch this, please?
Muppets Haunted Mansion
Another beloved franchise is also getting a Halloween special in 2021. And their first one at that. It's The Muppets! Muppets Haunted Mansion comes to Disney+ on October 8, and we can't wait to watch Gonzo have to spend a night at the Haunted Mansion.
What If… Zombies?! + WandaVision
Yep, we're including Marvel on this list as well, are you surprised? Marvel's What If… series has been exploring many different possibilities based on small details that may have changed the course of MCU history, and the fifth episode is all about zombies! Perfect to get into the Halloween spirit. But if you want a whole Marvel show that feels Halloween-y, then go watch (or rewatch) WandaVision; aside from the show revolving around The Scarlet Witch, it also has a special Halloween episode we all loved! And we also miss the Maximoff family a lot, okay?
Halloweentown
Another huge Halloween classic to all of us who grew up on Disney Channel is the Halloweentown movies. Don't try to tell us you didn't want your grandma to show up one day and tell you the whole family is witches, we know we did. It's such a comfort movie we can watch it all year round, but it definitely hits different during Halloween.
The Halloween Episodes
The golden era of Disney Channel shows was known for many iconic things, one of them being the Halloween episodes. Shows like Hannah Montana, The Suite Life of Zack and Cody and That's So Raven had amazing episodes overall, but we all looked forward to October when our favorite characters would go through the craziest spooky situations. And sure, current shows also have amazing Halloween episodes, but no Halloween episode will ever be better than the Suite Life one where Esteban did this:
Twitches
Yes, we're coming for the nostalgia with this list, that's why we're ending it with Twitches. Can you tell we really wanted to be witches growing up? So yeah, the movie about twins who find out not only about each other's existence but also about their magic powers and the world they're actually from just had to be on our list.
And we've reached the end of our list, but Disney+ has many more Halloween-themed movies and shows for everyone to watch until October 31. Now, if you'll excuse us, we'll go have a Halloween marathon in the middle of September. If you want more Halloween content from us, you can look here. And if you want to talk about your favorite Halloween movies, hit us up on Twitter @TheHoneyPOP!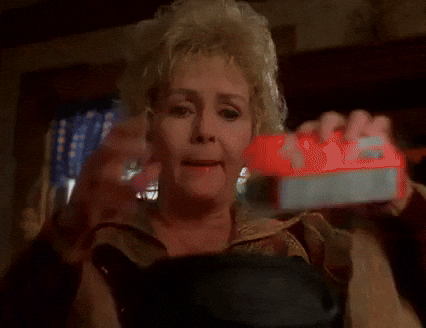 TO LEARN MORE ABOUT DISNEY+:
FACEBOOK | INSTAGRAM | TWITTER | WEBSITE
Featured Image Source: Courtesy of Disney+