We all need our dose of happiness, don't we? The Vaccines' Back To Love City injects our soul with great music and super futuristic vibes that will hook us up! From one track to another, let's drive through town and explore a new dimension with the London band!
Take A Trip To The City!
Love is everywhere on The Vaccines Back In Love City! The band sprinkles a few robotic electro beats, some of Ennio Morricone's cinematic inspirations, and the finest indie-pop hooks on earth. Take a journey to the most wonderful fictional city. Justin Young and the bunch's concept birthed on a stay in California. Inspired by Los Angeles, Vegas, and many sin cities, the band created a parallel universe that could be a whole musical movie. The Vaccines crafted powerful and catchy pop melodies on Back In Love City. They still borrow the riffs from their origins on 'The People's Republic Of Desire' and 'XCT' where the indie punk vibes are unmissable. Do you miss the Kaiser Chiefs or even loved Royal Blood's latest 'Limbo'? Songs like 'Bandit' or 'Savage' have these addictive fuzzy guitars and joyfully jumping drums.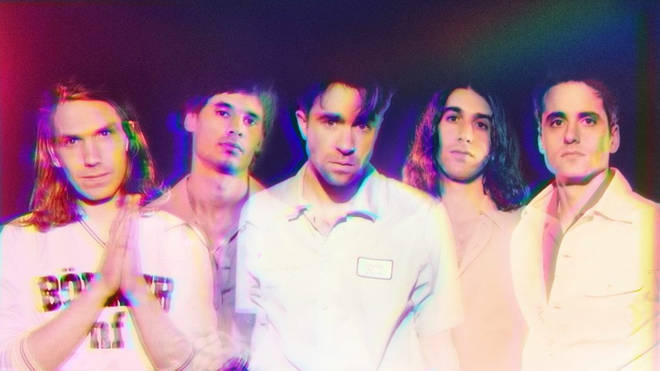 From Indie-Punk To Psychedelic Sixties!
"Let's jump off the top (ooh)/I feel like a rock, a rock, a rock," the chorus blast on The Vaccines' Back To Love City's latest single 'Jump Off The Top,' Do you sometimes feel invincible? Fear disappears when we are in love. There is this expression that states that love is blind, so we can't see the obstacles. With brilliant staccatos, The Vaccines brings this raw energy on this new track. If you fancy indie-punk and fast-food melodies like My Cousin's Girlfriend or the London band What Did You Expect From The Vaccines? era, your love for this song will flourish in your heads.
The variety of the production by Fryars, Andrew Maury, and the band shows their versatile and creative senses. The album influenced psychedelic sixties on 'Pink Water Pistols' retro ballad or the spaghetti-western infused cymbals on 'Paranormal Romance' win our hearts as well! Drive Back To Love City here! Do you want to discover the new single on your favorite platform? Click here!
What would you bring for a perfect getaway? Do you have any heartwarming track on The Vaccines' Back In Love City? Tell us on Twitter @TheHoneyPop, Facebook or Instagram.
Do you wish to escape into a new world? THP got it sorted for you here!
TO LEARN MORE ABOUT THE VACCINES:
FACEBOOK | INSTAGRAM | TWITTER | WEBSITE
Featured Image Source: Frank Fieber