It's here! Our favorite time of the month, when we get to look back at the previous month and all of the incredible music that has been released. We've got so many incredible artists and songs to gush about this August, let's get into it!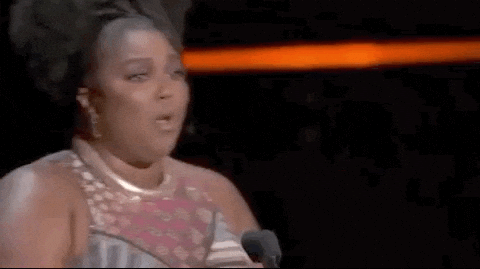 Morgan Keller – 'Old Habits'
Allow us to introduce your next musical obsession, Morgan Keller. She has this incredible relationship with her pen and has this killer voice that we know will take her far. 2022 is going to be her year, you're going to want to jump on board now. 'Old Habits' is pure alt-pop perfection.
Ingrid Andress & Sam Hunt – 'Wishful Drinking'
There was no way we could do a monthly wrap-up and not include some country music! On 'Wishful Drinking' we have Ingrid Andress, who has taken the country music world by storm over the last year or so, and we have Sam Hunt, one of the biggest country acts right now. This song is being played at any bar we go to forevermore.
Lizzo Ft. Cardi B – 'Rumors'
Come on, there was no way we weren't going to include this absolute iconic mash-up of Lizzo and Cardi B. We have been wanting these two to collaborate forever and 'Rumors' is the perfect vessel for that dream to come to fruition. Plus, 'Rumors' is an anthem, these ladies never miss.
Cate – 'Stupid'
Cate is our girl! Since finding her on TikTok, we've felt like she rips pages right out of our diaries with her music. If you're like us and find yourself responding to those 2 am "u up" texts from your ex, 'Stupid' is the song for you! 'Stupid' is the best song of all time to scream at the top of your lungs, trust us.
Victoria Monét – 'Coastin'
It's time to put some respect on Victoria Monét's name! Yes, she's behind some of your favs biggest songs, but she's also out here making absolute jams of her own! 'Coastin' is the perfect example. We've been allowing this song to act as our end-of-summer song to vibe to.
Luz – 'permanent +1'
Well, 'permanent +1' has got to be the most wholesome song we've ever heard. The idea of loving someone so wholeheartedly and without caution that you'd consider them your 'permanent +1' is a love we aspire to find. We can't help but smile throughout listening to this entire track.
Figi Blue – 'Only When I Look Into Your Eyes'
Everyone needs to check out everything Figi Blue has ever done ASAP! Y'all are really missing out on some of the best music out right now. 'Only When I Look Into Your Eyes' is the cream of the crop, we can't imagine a way it could be any more perfect. We want to be driving down the coast with this song at the loudest volume possible.
Augustine – 'Summer Wine'
It's never too late for one more summer song. 'Summer Wine' feels like the song you'd listen to on a solo drive on a sunny day through the English countryside. The vocals are so soft yet powerful and beautiful, and the instrumentals are so calming.
The Driver Era – '#1 fan'
The Driver Era is making music that is unlike anything anyone else is releasing. Their alt-pop sound has had us captivated since the very first listen to 'Preacher Man' and songs like '#1 Fan' are solid proof of why we stick around. Rocky and Ross could take over the music world if they wanted.
Alec Benjamin & Dream – 'Change My Clothes'
With Alec's voice, he could sing anything and we would eat it up. However, 'Change My Clothes' is actually fantastic. We would put this track in the top ten of the year so far for us, yes, it's that good. Dream was the perfect collaboration for 'Change My Clothes.'
Clinton Kane – 'I GUESS I'M IN LOVE'
We worship the ground Clinton Kane walks on! His voice is absolutely unreal and we may have fallen in love just by listening to 'I GUESS I'M IN LOVE.' When we look at Clinton's future we see him being one of the biggest male artists around. There's no way someone this talented won't just explode onto the scene.
JoJo – 'Worst (I Assume)'
JoJo has always, and will always, be that girl. After one listen to 'Worst (I Assume)' we couldn't be more stoked to jump in head first to this new era of her. We already know we are going to have an endless amount of absolute jams to listen to on repeat. For now, though, you can catch us with this song on a loop.
Shawn Mendes and Tainy – 'Summer Of Love'
'Summer of Love' is Shawn Mendes's best song. We know that's a big claim but it's a hill we will die on. We've been waiting for years for him to release a song with these vibes. Years from now we will look back on 'Summer of Love' as a true song of the summer that holds the timeless title.
Sigrid – 'Burning Bridges'
Sigrid is such an absolute star. Everything she's ever done has convinced us of that further. If you're looking for some of the best pop music currently being made look no further than 'Burning Bridges.' We want to dance and scream the words to this song at a concert ASAP.
Jacob Whitesides – 'dangerous'
If Jacob Whitesides is releasing a song, we're talking about it, it's that simple. He never misses, vocally, lyrically, and with the best. 'Dangerous' may just be our favorite recent release from him, we haven't been able to turn it off.
We would love to hear from you! What is your favorite track off of August's wrap-up? Let us know by commenting down below or by tweeting us @TheHoneyPOP! We are also on Facebook and Instagram!
Check out more of our monthly wrap-ups here!
Featured Image Source: Hailey Hastings for The Honey POP!