Sit on your couch with a coffee mug. Keep calm and listen to quiet and melancholic music. Illinois-born Lissie's new album is the perfect match for these kinds of days. Her latest drop, Watch Over Me (Early Works 2002-2009), is the compilation you need to relive your good old memories.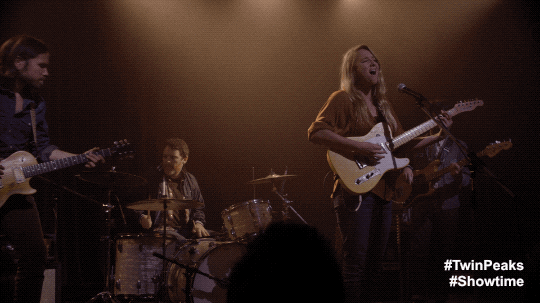 'Hey Boy'
Lissie's Watch Over Me (Early Works 2002-2009) assembles her favorite tracks through the years. But which ones are our best feel-good and nostalgic boosters? Let's break it down first with the fierce 'Hey Boy.' Don't let others judge you and be confident with your decisions. We love the melancholic, but the uptempo flow that reminisces of Kacey Musgraves's melodic sense.
'No Sense At All'
Do you feel the deep countryside road trip vibes? "When you tell me that you love me/But you leave me high and dry/You wait until the morning when/The sun is in my eyes," Lissie sings her heart out on 'No Sense At All, where all the contradictions come in one! Sometimes, we have feelings but there is no logic behind them. With such lyrical finesse, we hear the emotions through the storyline!
'Simple Woman'
When we think about Lissie's Watch Over Me (Early Works 2002-2009), we are deeply into her naturalness as an acoustic artist. It reminds us of Taylor Swift's Red era. A guitar and vocals that shine bright like the stars is the only requirement! "Oh to be a simple woman/Who tends her flowers/I don't need no special attention," Lissie sings with no filter!
'It's The Alcohol'
"Don't keep your hopes stuck in your chest/Tell me the dreams you like the best" is the best line we ever heard in a song. Let your ideas flow and not only when a drink is involved. The xylophones mix with the guitars and gentle drums delicately. Inspired musically by Band Of Horses (who helped produced the track) and Lord Huron, the melody sways to comfort us.
Listen to Lissie's Watch Over Me (Early Works 2002-2009) here. How did it feel to dig these good treasures with Lissie? What did you think of the exclusive song? Let us know on Twitter @TheHoneyPop, Facebook, or Instagram.
Women keep shining on the scene and click here to know more about incredible songwriting talents!
TO LEARN MORE ABOUT LISSIE:
FACEBOOK | INSTAGRAM | TWITTER | WEBSITE
Featured Image Source: Elaine Constantine