https://www.instagram.com/reel/CT5Otz2jotk/?utm_source=ig_web_copy_link
We all love a 'Holly Jolly Christmas,' and enjoying the most beautiful season of all times, with our king Michael Bublé singing in the background of our warm gatherings. But we have a special announcement, Xmas is becoming Bublé´s holiday, cause he brings Christmas to our homes now!
[apple_music_ad artist="Michael Bublé"]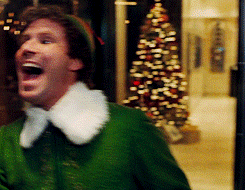 We are wishing so bad to finally live the 'Winter Wonderland' that is around the corner, however, Christmas is not Christmas without the king Michael Bublé! And listen to us, our wishes have been heard cause we are feeling 'Santa Claus Is Coming to Town' in fall!
All We Want For Christmas Is… Bublé!
We have been given a beautiful and incredible surprise by our Christmas angel, making us think that he is secretly Santa Claus… we have no proof yet, but we are 99% sure!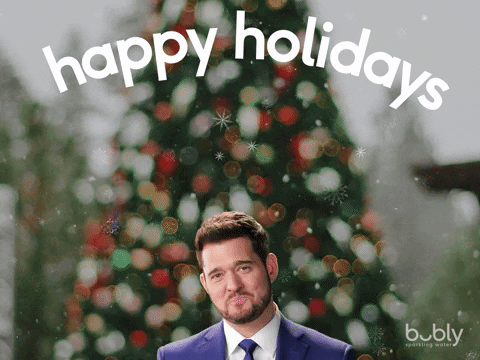 After 10 years of listening to the angelical and magistral voice of Michael Bublé singing the Holiday classics we all love with the family, the king is releasing a special package that will become the perfect gift we all want!
The Best Gift!
A small box full of magic is coming! The set will include a 7-track bonus CD with songs that Michael chose just for us! So sweet! And we are gonna be gifted with two new special surprises that will make you want to take out 'The Christmas Sweater' you love, scream to the city where you live to 'Let It Snow!" and make us feel like December.
Pre-Order HERE!
At the same time, the box will include a 48p-page hardbound book with some special words for us, an individual lithograph, an exclusive green vinyl (that is going to be great for our collection), our new favorite behind the scenes movie, and an exclusive unique Christmas ornament that will be the center of attention at our home!
We are so excited to have Christmas now, and all thanks to our kind and lovely Michael Bublé! We are taking out our Christmas decorations at THP HQ cause our king said Christmas is here!
Are you gonna get the gift Bublé prepared for us? Do you have any plans for this upcoming holiday? What´s your favorite song off of Christmas?
Tell us everything in the comments and don´t forget to buzz with us on our Twitter @TheHoneyPop!
Want more surprises? Tune with us!
TO LEARN MORE ABOUT MICHAEL BUBLÉ:
FACEBOOK | INSTAGRAM | TWITTER | WEBSITE
Featured Image Source: Courtesy of Warner Records