Apple Music has unveiled its first-ever playlist curated by deaf people to celebrate the success of Apple TV+ film CODA. Regardless of when you hear this playlist, you will be mesmerized by the selection of songs as it is a definite treat for its listeners!
"Where words fail, music speaks!"
Listening to music is a popular, convenient, and enjoyable activity for many people. Whether we listen to it on the radio, on our phones, at concerts, or at street corners where musicians perform, we can enjoy it everywhere. However, there is a common misconception where music is often perceived to be inaccessible to deaf people. Deaf people experience music differently than most people, but they can still appreciate it to the fullest extent. We don't have to hear every note and understand every lyric perfectly to feel the power of a song.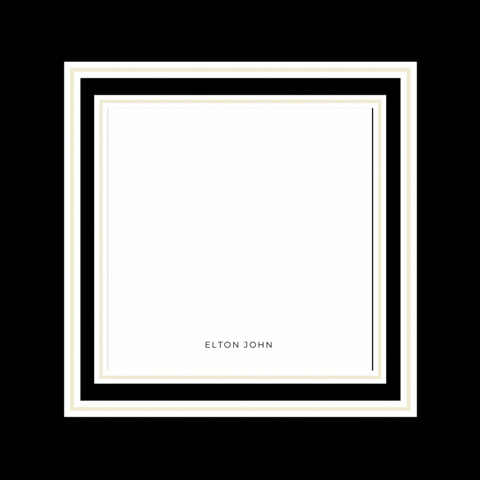 Deaf people can enjoy music in many ways- through dancing, feeling the vibrations of the bass and treble through their skin, or tapping along to the rhythm the beats create as they pass through their bodies. There is an uncanny power to music, the way it connects with people on a deeper level. Music transcends all boundaries, from space to time, and touches the hearts of people around the globe. It is a universal language that touches the soul and transmits emotions in a blink. A beautiful melody can calm an anxious mind, it can also evoke emotions and bring forth the tears we've been holding back, and it can heal a grieving heart.
A Playlist Curated By Deaf People is specifically curated by deaf contributors to celebrate the success of the original Apple TV+ film CODA. The independent drama CODA is a stunning work of heartfelt delivery that won four awards at the 2021 virtual Sundance Film Festival. CODA stands for "Child of Deaf Adults" and tells the story of a teenage child of deaf parents. Ruby, played by Emilia Jones, is the only hearing member of her close-knit family. As Ruby struggles to support her family, she is a talented singer who dreams of attending music school in Boston. However, she fears missing out on a singing opportunity because of the hardships of her family. Our minds were captivated by the moving performances of its actors that gave birth to this heartfelt story. You can watch the Apple original film CODA on Apple TV+ here!
A Playlist Curated By Deaf People includes a wide range of music across various genres by versatile artists with the likes of Rupert Holmes, Eminem, Etta James, M.I.A., Keith Sweat, Sean Forbes, Shawn Mendes, Camila Cabello, Luniz, The Coup, E-40, Souls of Mischief, Kanye West, Kiiara, Nina Simone, The Roots, Daddy Yankee, Mac Miller, Mariah Carey, Lauryn Hill, Usher, Megan Thee Stallion, and many more! It also features a short clip featuring dancer Shaheem Sanchez and CODA star Troy Kotsur. Apple Music spoke to its contributors to find out what songs they enjoy the most and the reasons why they resonate so deeply with them. Nico DiMarco is a DJ from Washington, D.C., and their favorite song is 'Without Me' by Eminem. As they put it, "I may not have heard the lyrics, but I quickly realized from the rhythm and beat that this track was one of my favorites, and it is still a favorite of mine today." Jacelyn Fincher is another Washington, DC native enamored with 'Señorita' by singer-songwriter Shawn Mendes and Camila Cabello and is a huge fan of the duo. According to her, "I love hearing Camila's voice. It is so high-pitched and satisfying in my ear, and I can clearly hear what she is saying once I memorized the lyrics by watching [the music video]."
It is similar to how Jessica Flores, a comedian in San Francisco, feels about music. 'I Got 5 on It' by The Luniz remains one of her favorite songs, and she still recognizes it through the beats and rhythm after years. "I first heard this song when I was 13, but without being able to hear the words, I couldn't figure out the title or artist. Years later, this song started playing at a house party, and my eyes lit up. Even though I still couldn't hear the words, it was pretty dope that I still remembered the feeling of the beat." Matt Maxey, the founder of DEAFinitely Dope, enjoys Kirk Franklin's song 'Brighter Day' and says that it instantly lifts their mood. "This song right here, no matter what I am going through in life, always puts a smile on my face, gets me dancing and enjoying life in a more positive light." Savannah Dahan, a Maryland-based performance artist, found happiness in Sean Forbes' 'Little Victories.' She said, "Sean is a deaf artist that makes music, and I love dancing to his songs! This song has an amazing beat; it inspires me and makes me feel that I can do anything."
Additionally, Chrissy Marshall, Destiny Lopez, Giovanni Maucere, Lark Detweiler, Rosa Lee Timm, Sean Forbes, Shaeeem Sanchez, Sheena Lyles, and TreShelle Edmond contributed to the creation of this beautiful song collection. Stream and listen to the playlist here!
Have you watched CODA and streamed this movie-inspired playlist yet? How do you feel about Apple Music's initiative? Don't forget to let us know your thoughts in the comments section below or share it with us @TheHoneyPOP! Want the daily drip? Get the latest pop culture news and inside scoop by following us on Instagram and Facebook.
Searching for more poppin' tunes for your ears? Buzz over here!
Want to be exclusive? Join our exclusive 'The Hive' community- by fans for fans!
TO LEARN MORE ABOUT APPLE MUSIC:
INSTAGRAM | TWITTER
Featured Image Source: Canva Pro (edited by Khushboo Malhotra- THP)
Key Quotes Credit: Apple Music
Khushboo Malhotra
Khushboo Malhotra works as a freelance journalist, digital marketing & media strategist, and content marketer featured in various global and national media publications and works alongside B2B, B2C, and eCommerce brands. A wide range of her work spans music and entertainment culture, sustainable lifestyle (including sub-niches), and SaaS. She enjoys writing novels and designing screenplays, grooving at concerts, or exploring new fashion and cuisines that tickle her taste buds when she is not working. Have a story? Get in touch: khushboomalhotra24@gmail.com