What are you doing right now? Stop everything and scroll down to discover the best rising artist of the week on The Bees Knees' end of September bash! From pop to indie and dance-infused tracks, you'll get everything you need to enjoy your time off!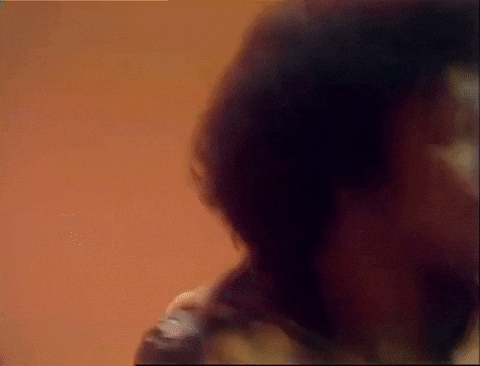 Magdalena Bay – 'You Lose!'
Is it already game over? For Magdalena Bay, "You, you play/But there are no winners in the game/I wanna know the final stage/Where we go when the curtain fades." Despite working so hard, success is hard to reach for underground musicians. With this infectious 8-bit influenced track mixed with the suave melancholia, 'You Lose!' brings us back to our childhood. The Los Angeles duo pops up the technicolor dreams, video games, and synth-pop variations aesthetic. Enter an alternate universe and feel the psychedelia.
If you are into NUUXS fine beats, Magdalena Bay is the rising new band you should keep on your new music list! We can describe their work as a Swedish pop anthem with a bit of punk, but sensitively and melodically! It's a great melting-pot of genres! We got more great news too. The song will be featured on the forthcoming album Mercurial World out October 8th. Preorder in digital and physical format here. Play head or tails but if 'You Lose!' your bet, click here!
Elodie Gervaise – 'IMYG'
Rave on with French-Australian artist Elodie Gervaise on The Bees Knees bash this week! What does 'IMYG' mean exactly? From the ghostly melody and hazy chorus, we can say it's the acronym of "I'm Your Guy," which she repeats blissfully through the club nights rhythms. She sorts out the disco routine with her smooth layers of drums and synths that mesmerize us! Her voice brightens our cloudy nights.
Feel the synergy and move your hands up in the air! Fans of Elderbrook will love Elodie Gervaise producing skills. 'IMYG' is on repeat on our stereos and soon we'll add some more of her sultry electronics hits on with Syzygy EP coming soon. Preorder here! Show us your moves and, who knows, maybe you'll catch up with someone you've never seen for a while? Stream here!
Charlotte Cardin – Spotify Singles
The next artist raises the bar high with her interpretations. The Bees Knees bash entry Charlotte Cardin burn like a Phoenix and enlighten our bad days with her low-pitched vocals. She knows how to comfort us with her piano and she gifted us lately some Spotify singles. She reprised in the French language her song 'XOXO' and she covered Amy Winehouse's 'Back To Black.' Her creative mastermind is so big that she made the cover sound like a smooth bossa nova with the help of De La Ghetto. We drive in a completely new direction with the Latin-infused catchy beats.
It keeps the emotive essence with the jazz and R'n'B classic vibes though. Charlotte Cardin's voice pierces the air with a breath of fresh air. Atmospheric and danceable, 'Back 2 Black (Yo Regreso A)' proves again that the ex-La Voix candidate flies high with lots of ambition. Her talent can bring her so far in her career! Stream both songs on Spotify exclusive here.
Dreamer Boy – 'Keep The Pace'
Does life go too fast for you? All we have to do is 'Keep The Pace' as Nashville's Dreamer Boy suggests. "I got this light inside me it's all I have sometimes," he blast with positivity. The Bees Knees bash brings only good vibes to you this week with this fuzzy pop song. Do you fancy Oscar Lang's eclectism? Dreamer Boy intertwines psychedelic guitars, hooking drums, and lo-fi synth-pop with sick visuals. "Red and swollen in the face trying to meet all the demands," he goes around in the first verse.
Are you sometimes lost in the music, drowning in the spiral of life? 'Keep The Pace' is about looking back at our true identity in the swirl of real life and society. Take your time to take a pause and go catch Dreamer Boy on tour. Get your tickets here! While you prepare for that, stream 'Keep The Pace' here!
Fake Shark – 'Loser'
The Bees Knees bash goes from border to borders and we have to admit that Canadian band Fake Shark is not acting like a 'Loser.' Their colorful and sunny video is the best way to cheer you up! Imagined by Claire Rosinkranz collaborator Sterling Larose, the visuals transport us to a vehicle depot where the band smashing their guitars and then says hello to their alter egos stuck in a lunch bag. We got problems and we need to face them. We can say we are a 'Loser,' but we shouldn't blame the people around us. Problems are just part of the curb! In the likes of We Are Scientist, their indie-pop shines with attitude. Mix with this a bit of Nirvana and Swim Deep swag and you'll get a bite by the not-so-Fake Shark. Check out the new single 'Loser' on any music platform here.
Vicki Lovelee – 'Crossed Off'
It's always Lovelee to discover new artists at The Bees Knees bash. Rising star from Canada Vicki Lovelee ring her bells and elevate her opera-like voice on the new single 'Crossed Off.' "I'm proud of who I am, but can't take a stand/Against your judgement, I feel helpless," the singer croons in her latest single. How to please other people without changing who you are? Are you afraid of what others think about you? She turns the obstacles into such powerful lyrics! Vicki Lovelee unveils her Disney princess vocals on 'Crossed Off' and leads us to the enchanted forest. The blend of modern pop that sounds a little bit like MARINA crystal clear melodies and it's impossible not to be hooked to it! 'Stream 'Crossed Off' here!
Rêve – 'CTRL + ALT + DEL'
What happens when you start your career singing the national anthem in a professional hockey game? Rêve knows the feeling exactl and she's walking the road to stardom with her new bopping single 'CTRL + ALT + DEL.' The lighthearted beats can obviously compete with Dua Lipa and Kim Petras with her solid vocals and energy. 'CTRL + ALT + DEL' is that hymn we shout when we receive critics, sometimes not great ones, and turn them into something positive, as Rêve explained about songwriting her pop bangers. "CTRL+ALT+DEL 'em Ain′t got time for this on the weekend I came here for the music," she sings fiercely along the electro powerhouse lines.
Britney, where are you? We want a collab! There is only one word to describe the Rêve track! Confidence. There's more good stuff! Gamers will be happy to know that the song is now featured on FIFA 2022! What an achievement from this Montreal-born artist! Get 'CTRL + ALT + DEL' here!
Ashley Kutcher- 'Fake Bitches'
THP is in awe of Ashley Kutcher's work. Again, she strikes with an explosive new single 'Fake Bitches.' When you decide something for your life, do others judge you? Inspired by her transition from being a nurse to a full-time singer, Ashley bites her words about how people's attitude around her was at the time. "If you know me that well/Tell me what I'm thinking right now/They insecure as hell/'Cause every time that I'm around, they/Blow kisses, best wishes/Couple real friends and a lot of fake bitches," she aims at the people who were telling her to go back to her old job. There is a good lesson to that. Follow your dreams and your passions and don't let the others break you up.
The Bees Knees loves the country-pop and sugar-coated beats! Did you discover Bailey Bryan or Georgia Webster guitar-driven songs lately? Ashley Kutcher is a must-have in your playlist! Start the conversation and stream Ashley Kutcher's Fake Bitches' here!
The War On Drugs – 'I Don't Live Here Anymore'
Check your old parents' photos and feel the 70s throwback. The War On Drugs have experience under their heels and will be releasing I Don't Live Here Anymore on October 29th. Preorder your bundle of rock'n'roll goodies here! The title track is out now and we come across classic rock with a touch of modern indie. "We're all just walking through this darkness on our own," they end with some reflections about where we are going as a society. The pandemic affected all of us differently and it's time for a rebirth, stronger than ever.
'I Don't Live Here Anymore' is that piece of nostalgia and eighties sound guitars that are essential to our lives right now. From U2 to The Eagles, The War On Drugs knows their vintage loops influence will make superb melodies. It's a great mixture of synths, glossy drums, and powerful guitar crescendo slides. The Bees Knees bash included this wonderful band on the list this week because their harmonies are so addictive! Get the track here and watch the visuals below.
Kara Marni- State Of Mind EP
Attention Mixers! We may have found the rising stars that should collab with our fav girl band! London's Kara Marni dazzles and blings with her smooth and seductive vocals on the new EP, State Of Mind. We're 'Trippin' and bouncing to her intricate pop harmonies. It's always good to feel we got a 'Young Heart.' Kara Marni's melodic ventures reminisce of Anne-Marie's Therapy and it's a total 'Motive' to rise and keep strong. She goes from one mood to another in seven steps with such swag. The soul in her voice is magical and her sweet bops have this Ariana Grande infused pop rhythmic lines. The sophisticated production plays with our hearts and we are addicted to Kara Marni's natural flow. What's your State of Mind? Discover it here!
Purdy – 'Loving You'
British songstress Purdy is radiating her new visuals for 'Loving You.' Melting jazz soul and pop, this song fulfills us with happiness like country star Dolly Parton (yes Miley's godmother!)! You may be familiar with her stargazing vocals as she performed the Frankie Valli classic 'Can't Take My Eyes Off You' on Netflix's The Crown. Her velvet low tones blend with her high notes so naturally. 'Loving You' is the romantic song of the summer with its saxophones bits and joyful guitar riffs. The track is our piece of sunshine for the grey days. The Bees Knees and THP staff can't help but groove to the upbeat tempo. The singer should be on your watch list! Check out the latest news and songs by Purdy on her lovely website.
Do some of these particular sounds hit you this week more than others? Tell us what you think about The Bees Knees bash on Twitter @TheHoneyPop, Facebook, or Instagram.
Do you need more bangers of all kinds for your daily playlists? THP got you sorted here!
Featured image source: Emily Defoor/THP Graphic Team