IDs it's been a good month don't you think? Hanbin is free, there is new music on the way and we are about to see our boy perform live again after years of waiting. Did you mark your calendar? The concert is taking place at LiveXLive on Saturday, October 2nd at 11:00 PM EST & 8:00 PM PST or Sunday, October 3rd at 12:00 PM KST. If you haven't yet, you can get your tickets here. Honestly, what are you waiting for? We are dying of excitement here.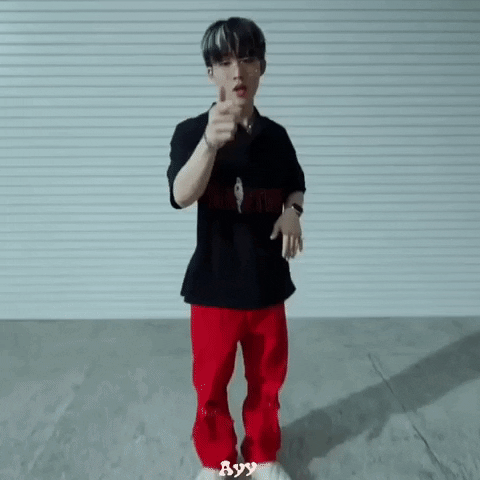 Especially since October 3rd has been such a special day for B.I and IDs for a long time. It's the day he had his first concert after debut with his former group iKON and now he is going to hit the stage as a solo artist for the first time on the same date. As if it was written in the stars! But that's not all! Our boy doesn't have to be alone up there! The idol is going to be joined by four special guests! Pink Sweat$, Epik High, Destiny Rodgers, and Afgan are going to join Hanbin for special performances and appearances. We! Are! Ready!
With the lineup already on fire, the only thing missing now is a fire setlist. We have no doubt B.I is going to set the stage on fire, especially performing his first solo album Waterfall! The boy does not miss and we know he is a fantastic performer, so no doubts here about anything. We are also expecting to get a sneak peek of his upcoming release because Hanbin is always working on new music and is always up for a good spoiler surprise! A little bird has also told us that the idol might have dyed his hair? Blond Bin are you returning? We are ready for anything!
With so much in store for us, we are sure the concert is going to be the best thing ever. But still, there are some songs we can't help but hope to see live at the concert. Please Hanbinnie give us at least half of those here and we will love you even more!
'Born Hater'
Epik High is a force to be reckoned with on the K-Pop scene and they have always been supportive of B.I whatever he was doing. Their 2014 hit 'Born Hater' is iconic to the point everyone into K-Pop has heard it at least once. B.I was featured on the song when he was still a trainee, that's how much Epik High trusted him. With Epik High attending the show, this is a must-have track on the setlist we think!
'Illusion'
We know we are most likely to hear the entire Waterfall album live anyway but with 'Illusion' being one of our favorite tracks from the album, we had to include it on this list. Just to secure and manifest its rightful spot on the setlist! Please K-Pop gods, be kind!
'Acceptance Speech'
Another Epik High and B.I collab that we are begging to see. 'Acceptance Speech' was featured on Epik High's latest album Epik High Is Here from earlier this year. The song was the first official release we got from B.I since the start of his hiatus in 2019 and it feels too special not to be performed at the con!
'Midnight Blue'
The magical donation project Hanbin did before coming back fully to the music industry. 'Midnight Blue' has been with us for so long as a demo and is so meaningful to ID and Hanbin, it just has to be included on the setlist. Please Hanbin show us those beautiful vocals!
'Got It Like That'
Duuh, with Destiny Rodgers appearing at the concert, this performance is pretty much set in stone. But we just want to make sure Hanbin knows how desperately we need this jam to be performed on stage live!
'One And Only' & 'Be I'
We are going out with a bang! 'One And Only' always had a legendary performance and is iconic. Hanbin you are simply our dotae. And 'Be I' was the rapper's first big introduction to the public on Show Me The Money. So naturally, we need a remake of that iconic mash-up stage and are begging for it! Please that choreo needs to get a 2021 version!
We are hoping to be at least right about two of these songs making it onto the real setlist! We know this is about to be a day to remember. We mean… have you seen that teaser for the concert? Hanbin, sir this is a McDonald's drive-through!
What songs do you hope to see at B.I's upcoming concert? Which special guest are you most excited for? Let us know in the comments below or tweet us @TheHoneyPOP or talk to us on Facebook or Instagram!
Need more B.I content? We got you!
TO LEARN MORE ABOUT B.I:
INSTAGRAM | TWITTER | YOUTUBE
Featured Image Source: Courtesy of 131Label