One thing you should know about us here at the Honey POP is, we love Nessa Barrett. (It's beginning to become an obsession, but we aren't complaining.) Do you know what else we love? We love Nessa Barrett's music videos. She recently released her EP pretty poison, and we can't get enough of it. Every song left us in awe of her talent. 
[apple_music_ad artist="Nessa Barrett"]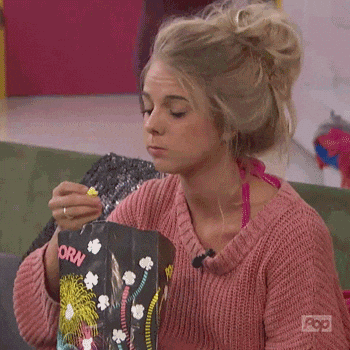 This week has been like a holiday for us because Nessa has released the music videos for two of our favorite songs. Not only did she give us beautiful music, but she's also given us music videos for both 'pretty poison' and 'i wanna die.' If you know us, you know how excited we are about both of these.
'pretty poison'
This music video is jaw-dropping, and we can't stop replaying it. Its' haunting feel got us right in the mood for Halloween. Nessa and her team have left us speechless once again. Not only is this song a hit at THP HQ, but the music video is too.
The black and white ambiance with the poison vials being purple was a genius addition to an already genius video. We've replayed it so many times, we've nearly broken the replay button. Nessa Barrett never fails to keep us on the edge of our seats. The 'pretty poison' music video is a cinematic masterpiece, and there's no doubt in our minds.
'i wanna die'
This music video not only featured the gorgeous Nessa Barrett, but jxdn did not go unnoticed. As always, Nessa gave us a performance that was bone-chilling and mind-blowing, to say the least. The music video took place in what looks like a morgue, and we loved every minute of it.
Nessa and her team create these stories with each and every music video, they give us no choice but to stan. She keeps us running to the replay button time and time again. Jxdn and Nessa did a spectacular job on this music video, we just might have to watch it again. (And again.) They have definitely outdone themselves with this video.
When we hear that Nessa Barrett has released a new music video, we throw a party. You can only imagine how happy we were when we got word of a second one! It's almost like she gave us a present for loving her so much. All of her concepts are so genius, and it's almost like we're at a movie premiere.
We could go on for ages about how much we love these two new videos, but we won't. We here at the Honey POP love a good music video, especially when it's done by Nessa Barrett. Now that we have a few ideas for the next video, Nessa, you should definitely call us.
Which new music video is your favorite? What song on Nessa's EP would you like to see as a video? Are you excited about music from Nessa in the future? You can answer these questions down below or let us know on Twitter @TheHoneyPop. You can also let us know on Facebook or Instagram!
Wanna hear about our favorites on pretty poison? Click here!
TO LEARN MORE ABOUT NESSA BARRETT:
FACEBOOK | INSTAGRAM | TWITTER | WEBSITE | YOUTUBE
Featured Image Source: Nessa Barrett on Youtube
Sage Marie Grace
Writer for The Honey Pop. Dr.Pepper Stan. Comedic Relief Friend at All Times.