It's official! We are getting season five of Raven's Home! And this time around, Raven-Symoné is the executive producer! Despite some questionable choices with not bringing back one of the show's most beloved characters, Chelsea, we can't wait for what is in store! We remember when Raven's Home was first announced and how stoked we were to see characters we loved so much in our childhood be given a new life.
To celebrate the announcement of season five of Raven's Home, we are going to break down the five Disney Channel shows we're dying to see come back!
Stream Raven's Home here!
Wizards of Waverly Place
We are dying to catch up with the Russo's, and Harper of courses. Who we're hoping is somewhere happily married to Justin Russo. Come on, we watched her go after him for years, she deserves this! Wizards Of Waverly Place jump-started the career of a true pop princess, Selena Gomez, as well as launched careers like that of The Fosters, Jake T. Austin! We have a million questions and was want them all answered.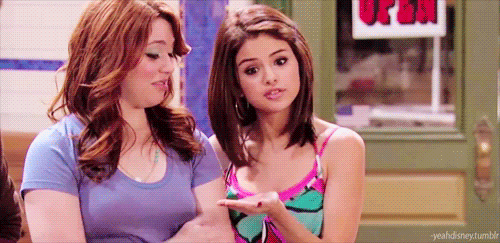 Hannah Montana
We need to know what a Hannah Montana concert would look like in 2021! What absolute bops would the dream team of her and Robby-Ray be putting out? Is she with Jesse or Jake? Is Lily with Oliver? We need answers people! Mostly we just want to see Oliver (our crush on this man was otherworldly) being a complete pop star, right alongside his best friend Hannah Montana. Miley Cyrus ruled the Disney Channel once, and she could do it again!
Phil of the Future
It's been far too long since we've caught up with the Diffy's! 2121 is only a hundred years away, we need all the help in preparing we can get! Of course, our one request is that they do not change the theme song at all, do not fix what is not broken.
Maybe another reason we want the Phil of the Future revival to happen is so we can stare at Raviv Ullman.
Suite Life of Zack and Cody
Okay, we know we already got The Suite Life On Deck, but we're greedy and we want more, Dylan and Cole are both two of the funniest people in front of a camera, this reboot would be gold. Catching up with all our favorite seven seas high graduates, like Woody, Bailey, London, is exactly what we need! And of course Mr. Moseby and Mrs. Tutweiller.
Our pitch for Disney Channel and Disney+ is that everyone has a reunion at the Tipton, and of course, in typical Zack and Cody fashion, chaos ensues.
Lizzie Mcguire
We know a reboot was supposed to happen and we are still gutted that we lost that. Hilary Duff was everything to us growing up and still is. So seeing her on our screens again as Lizzie is something we don't just want, we need! Looking at the success of more 'grown-up' versions of shows we love like I-Carly is proof that this reboot would be a smash, your move Disney!
Check out more of our coverage on new tv shows here!
We would love to hear from you! What Disney Channel show would you love to see Disney+ revive? Let us know by commenting down below or by tweeting us @TheHoneyPOP! We are also on Facebook and Instagram!
TO LEARN MORE ABOUT DISNEY+:
FACEBOOK | INSTAGRAM | TWITTER | WEBSITE | YOUTUBE
Featured Image Source: Disney & Hailey Hastings for The Honey POP!