Haunted Attractions Association (HAA) just released its much-anticipated list of the top haunted attractions for Halloween, and we're shrieking with excitement. If you want to know whether these screams are from thrills, joys, fear, or all three, you're going to have to read this article to the end.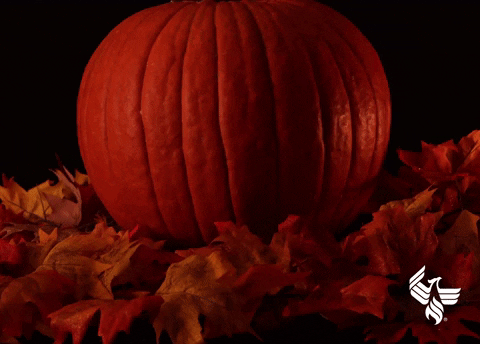 Whenever the holiday season approaches, we all look forward to it with so much enthusiasm. Especially the eerie month of Spooktacular October, which brings us Halloween packed with thrills and jump scares. Leaves changing colors and pumpkin spice means the arrival of fall and Halloween and the opening of haunted attractions across the USA. Trick or treat, bags of sweets, ghostly strolls down the streets, pumpkins, spiders, fancy costumes, shadows mutter, mist replies, and darkness purrs as midnight sighs!
Haunted Attraction Association, the official association of the haunt industry, announces the nation's "Top Haunted Attractions" every year. The Haunted Attraction Association serves as the voice of the haunted attraction industry. Its mission is to promote the worldwide network of haunted attractions, which include Haunted Houses, Haunted Hayrides, Mega Haunts, Halloween Festivals, Haunted Outdoor Trails, Corn Mazes, and Amusement Park Halloween Events. These attractions must be recognized as members of the Haunted Attractions Association and fulfill its criteria to meet its mission of protecting customers, promoting haunted attractions, and educating the industry.
The witching hour is drawing near, and you're in for a fright. Join us on the spookiest night of the year as we take you on a tour of some of the country's favorite haunted attractions. Would you like to experience this adventure rollercoaster with us? Then let the nightmare begin.
Akron Haunted Schoolhouse & Laboratory- Akron, OH
The Haunted Schoolhouse and Laboratory takes you on a three-floor journey through the library's scariest stories. In the Haunted Laboratory, a team of scientists is working to contain a vile virus that transforms its victims into a horde of tortured creatures. This adventure is assured to leave you with goosebumps on your skin. Is it possible for you to escape the building's four floors before the virus contaminates your veins?
Creepy Hollow Haunted House- Rosharon, TX
Located in Texas, this haunted house consists of three frightening houses. These are Pitch Black, Dark Woods, and The Scare Factory. You will enjoy so many terrifying events during your visit, from Freak Shows to Fire Shows, Midway Carnival to Oddities Museum, Voodoo Dance Club, and many more. It is a must-visit for a three-in-one experience, so are you prepared to spend hours admiring the haunts?
Factory Of Terror Canton, OH
The Factory of Terror occupies a 150,000 square foot abandoned aluminum foundry in Canton, Ohio. At this haunted house, there are five main attractions and six escape rooms. It has been awarded the Guinness World Record three times for being the longest indoor haunted attraction in the world.
Fear Factory Salt Lake City, UT
Fear Factory boasts six buildings, each up to six stories high, and two underground passageways in an enormous 90,000 square foot abandoned cement factory for an unforgettable experience in Salt Lake City, Utah. It is one of the scariest and largest Halloween haunted attractions in the country. With over 350 employees, actors, monsters, and 11 documented historical deaths, this is a once-in-a-lifetime experience you won't forget. Are you ready to take the trip down the adventure lane this year?
Fear Fair- Seymour, IN
Halloween enthusiasts will be delighted in this haunted adventure with over 50,000 square feet of interactive walk-throughs where they can experience their deepest fears. With the intricate sets, animatronics, actors in movie-quality costumes, and wild makeup for a heart-pounding experience, this production will take you on an unforgettable journey and the darkest nightmares you can imagine.
Fear Farm Glendale, AZ
This Halloween season, experience an entirely new level of fear at a new location. Fear Farm introduced five new attractions this season: Dead End Slaughter, Nuketown, Dead in the Water, Sinister Circus, and Spirit of Halloween. Sticking to the theme, guests can also enjoy The Reaping, Haunted Corn Maze. Hollywood-calibre professional make-up artists, set designers, and costume designers have combined forces at Fear Farm to create an intense, immersive spectacle.
Field of Screams Lancaster, PA
Field of Screams delivers more than you could ever imagine in terms of terrifying thrills and spine-tingling chills. Field of Screams is celebrating its 29th season of screams that will have you reeling in fear, sending chills up your spine, and getting your heart pounding. Your memory will be etched in stone by the Haunted Hayride, and the distorted Den of Darkness will make you tremble in fear. There are many demented doctors and nasty nurses at the Frightmare Asylum waiting to treat you, and well, Nocturnal Wasteland will give you nightmares for the rest of your life. Experience the Ultimate AtmosFEAR with these four impressive attractions.
Field of ScreamsMT Victor, MT
With over 22 years of experience in the haunt industry, Field of ScreamsMT provides a unique haunted experience. It evokes the feeling of walking through an old ghost town in a cornfield set in four acres of ten-foot-high corn and custom-built shacks. They also take your pictures during one of the scares, so make sure you are smiling. You can also enjoy a daylight walk through the corn with hayrides and a mini corn maze for small kids and families.
Fright Nights West Palm Beach, FL
Fright Nights is the premier haunted house attraction in South Florida, and 2021 promises to be amazing! With three full haunts, carnival rides, live music, food, and entertainment, Fright Nights should be your number one Scream Park destination in 2021.
Fright Nights WV Daniels, WV
West Virginia's premier haunted attraction is back again for its 12th season each weekend in October. Fright Nights WV features five utterly terrifying themes to make your way through, creating one incredible haunted experience!
Frightmare Farms Haunted Scream Park Palermo, NY
Frightmare Farms Haunted Scream Park offers a premier immersive Halloween experience which quickly earned them popularity. Now with four award-winning attractions, it has become an annual tradition for those wishing to SCREAM! The Haunted Estate, Twisted Labyrinth, Condemned Mine Trail, and Frightmare Forest Hayride feature intensely detailed sets that set the stage for passionate, professionally trained actors to leave all who enter with nightmares!
Ghostly Manor Sandusky, OH
Ghosts lurk in every corner as you explore this old mansion. With all the old attractions, new stunning additions such as jump scares and spooky rooms are designed to enhance the experience for visitors. See if you can make it all the way through as Ghostly Manor comes to life to reveal your deepest fears.
Halloween Nights at Eastern State Penitentiary- Philadelphia, PA
Step through Eastern State's massive front gate and into a fantastical world full of surprises. This brand-new experience transforms a ten-acre web of hallways and courtyards into a festival featuring haunted houses, historic tours, immersive walkthroughs, themed bars, and more. Discover the abandoned prison's architecture, history, and haunted history, then experience live performances, scary haunts, and other moments of magic as you explore. Meet intriguing characters over a cocktail. Soak in the eerie atmosphere and let the spirit move you as you choose your own adventure.
Haunted Hollow Rockwood, PA
Haunted Hollow is a family-owned haunted attraction, and 2021 marks the 25th "Year of Fear" for what has become a must-do outing for fright fans. The best thing about the experience is the realism. It's raw and authentic, from the dark hallways of an actual circa 1800's farmhouse to the blood-red color of the acid mine drainage, the putrid, rotting smell of the swamp gases, and wagon rides across desolate, moonlit fields. It serves as a perfect backdrop for the interaction between our cast and customers.
The Haunted Hotel – Louisville, KY
With over 20 years of frights and screams, this Louisville, KY haunt is a staple for scare searchers. The Haunted Hotel takes guests into their worst nightmares with effects and insanity, pushing more limits for fright every year.
Haunted Hunt Club Farm Virginia Beach, VA
The Haunted Hunt Club Farm has been named one of the top haunted attractions in America by the Haunted Attraction Association for 2019-2020. Experience the all-NEW Death Alley and prepare to scream in the Forbidden Fields. Come here face to face with the 'Curse of Darkness' on our Haunted Hayride.
Headless Horseman Ulster Park, NY
The 250-year-old farm boasts over 65 acres of naturally landscaped property, including foreboding woods, surreal ponds, fruit orchards, and more. This unique, immersive experience with a theme that changes each Halloween season. This year, it includes a theatrical one-mile hayride, corn maze, seven haunted attractions that will surely terrify any guest.
Hobb's Grove Sanger, CA
Legions of ghouls celebrate your arrival this Halloween season after brooding through eleven moons of victimless nights. Fun and Fright await on the Hayride into Shadow's Keep, the eerie trek through The Hollows Forest, and the trip through Bad Manor. The midway offers peddlers, entertainment, food 'n pumpkins plus, and The Curiosity Shop.
House of Torment Austin, TX
The House of Torment is Austin's premier haunted attraction, featuring elaborate sets, actors playing iconic characters, giant animatronic monsters, and scary scenes. House of Torment introduced three new attractions in 2021: Operation: Laughing Place, The Boogeyman, and The Foresaken, which had new terrifying sets, costumes, and special effects for newcomers as well as long-time fans.
Hundred Acres Manor Pittsburgh, PA
This extremely haunted attraction has been listed as one of "America's Scariest Halloween Attractions" by Travel Channel. On a 1 mile walking path, you'll find six attractions, making this run-for-your-life attraction make you question what actually is reality.
Hysterium Haunted Asylum Fort Wayne, IN
This haunted attraction is ready for YOU! A combination of professionals–actors trained by several nationally known actors and make-up artists and immersive, interactive scenes- has raised the levels of the scares. As soon as you enter Hysterium, you will find yourself immediately seated in the lobby waiting room, where patients will be glad to see you. Meanwhile, the head nurse has to keep order in the intake room. Whether you escape or not, you will lose yourself in the Hysterium Haunted Asylum and hopefully only have nightmares!
Legends of Fear Shelton, CT
Legends of Fear at Fairview Tree Farm – The Hallow Haunted Trail & Haunted Hayrides. With many new gruesome and horrifying additions this year, Haunted Farm will be even more terrifying! Souls released from their graves yearn to taunt the living and will delight in your pain. Watch out! Unspeakable creatures lurk in the shadows of October's moonlit nights, and the dead and disturbed are unmerciful in their revenge!
We could go on and on about our favorite haunted attractions across the nation, but let's take a breather. Learn more about other 2021 certified haunted attractions here. While talking to you about these frightening haunted attractions, we felt exhilarated on an unimaginable level. How about you? What is your favorite haunted attraction? What is your favorite Halloween tradition, and how will you celebrate this year?
Tell us all about it by tweeting us @TheHoneyPOP or commenting below! Want the daily drip? Get the latest pop culture news and inside scoop by following us on Instagram and Facebook.
Searching for more poppin' tunes for your ears? Buzz over here!
Want to be exclusive? Join our exclusive 'The Hive' community- by fans for fans!
TO LEARN MORE ABOUT HAUNTED ATTRACTION ASSOCIATION:
FACEBOOK | INSTAGRAM | TWITTER | WEBSITE
Featured Image Source: Canva Pro & Khushboo Malhotra – THP Graphic Design Team
Khushboo Malhotra
Khushboo Malhotra works as a freelance journalist, digital marketing & media strategist, and content marketer featured in various global and national media publications and works alongside B2B, B2C, and eCommerce brands. A wide range of her work spans music and entertainment culture, sustainable lifestyle (including sub-niches), and SaaS. She enjoys writing novels and designing screenplays, grooving at concerts, or exploring new fashion and cuisines that tickle her taste buds when she is not working. Have a story? Get in touch: khushboomalhotra24@gmail.com