Welcome to Fanlanthropy – a heartwarming series here at The Honey POP where we shine a light on incredible stans who are using the power of fandom to do good in the world and help out important causes. Fandoms are super powerful in sharing information and working on projects, so using those impressive skills for a good cause ends in some great results.
Sickle cell is a disorder of the hemoglobin in the red blood cells and affects the part of the red blood cell which is responsible for the color of the cell and carrying oxygen around the body. It'd a disorder that people are born with, and can only be inherited from both parents who have each passed on the gene for sickle cell. It's a serious and lifelong health condition, but through treatment, many of the symptoms can be managed. Sickle Cell Disease (SCD) is particularly common in those with African or Caribbean family background, and predominates in sub-Saharan Africa, though can affect anyone.
In Nigeria, there is an estimate of 150,000 annual births of babies with Sickle Cell Anaemia, which is said to be the most common form of SCD. It is the country with the highest-burden of sickle cell disorders in the world. Those with SCD could potentially develop a variety of complications including anemia, stroke, tissue, organ, and bone damage, as well as pain that is called to the inability of the sickle-shaped red blood cells to carry oxygen properly and cause a blockage of blood vessels. There are different types of treatments that can help the disorder such as medications and blood transfusions. It is only recently that there has been a dedicated sickle cell center in Africa, meaning there is still a lot needed to support patients. Nigeria's health care is currently one of the most underfunded and least robust in the world. Unsurprisingly, due to systemic issues coupled with the effect of the COVID 19 pandemic, millions of vulnerable Nigerians, including those with Sickle Cell Disease among other conditions, do not have access to quality health care, according to Global Citizen.
In honor of BTS' Jimin's birthday, fans have chosen to support Sickle Cell patients who are in great need of funding for surgery and treatment. We spoke to the creators of the fundraiser to learn more.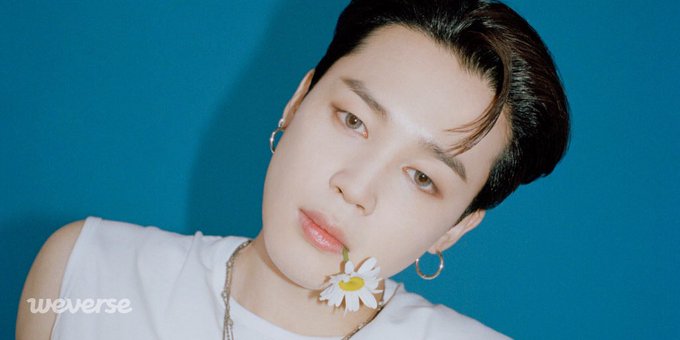 Could you introduce yourselves to our readers?
I'm the admin for the Jimin Nigeria page both on Twitter and Instagram. I'm a 23 years old Nigerian who is a fan of BTS and have Jimin as my bias. I took the step of creating this account for Jimin, July 2020 when I was reached out to by Jimin fan bases looking for how to bring people on board from different countries so the love for him and BTS could spread easily and they can be able to carry out any project effortlessly in any country. I started out alone but as the days rolled by, the team of like-minded people was formed under @bangtanangelsng to help out with the projects and they have been supportive so far.
In honor of Jimin's birthday, you're fundraising for sickle cell patients. What inspired you to create this project?
The projects were created initially for the celebration of Jimin and his birthday in Nigeria but we selected the particular projects of sickle cell and led advertisement because sickle cell patients in Nigeria are suffering a lot, especially the ones from low income or average families, the cost of treatments is high and we all understand how strenuous it is to maintain standard treatment if one is not rich. Initially, we wanted to donate to the sickle cell patients generally but we found out that a particular patient is in need of urgent surgery for a leg ulcer so we decided to channel the funds there instead.
In addition to fundraising for the charity, we are also doing something else to show love to Jimin. About the LED advertisement, the Nigerian BTS team @bangtanangelsng have been trying their best to put all BTS members on LED advertisement for the celebration of their birthdays which started from member V last year, every member has been gifted this over the course of the year so definitely, we have to do this for Jimin too on his birthday as he's a member of BTS too.
What can you tell us about Sickle Cell patients? How will the project's funds support them?
Sickle Cell disorder affects the red blood cells' hemoglobin. It is an inherited condition and can cause things such as Sickle Cell Disease or Sickle Cell Anaemia. Although it is a long-term condition, people can live with it, though symptoms can be difficult to manage and lead to different complications. The project funds will go directly to a particular patient suffering from a leg ulcer and is in urgent need of surgery fees. We hope the patient receives treatment as soon as possible and they can get to live their normal life once again.
We know Jimin has been heavily involved in charity work and philanthropy throughout his career both with BTS and individually. How would you say he inspires you?
Jimin is not just an artist to me, he's a human I respect and want to be like. Ever since I started to stan BTS, I have constantly learned positive things and mindset from them but Jimin has inspired me on a new level especially, most times I wondered how someone could be so full of love, considerate, loving, and at the same time heavily talented. It's not a new thing that Jimin's stages have been legendary, his performances are nothing but top-notch and it's insane the amount of hard work he put into it to make it so perfect. Jimin and BTS as a whole have influenced my thoughts on how to be a good human, from Jimin I have learned to look out for people, and genuinely at that.
I have studied his relationship with people and I see he doesn't take people for granted, he's always considerate of their feelings and how his actions would affect them, his words are always full of love and encouragement, he doesn't believe that one is talentless or can't do something, he will encourage the person while helping them in the ways he can, isn't this such a beautiful thing? I mean if everyone in the world could be like this, the Earth would have been a paradise. One of the things I have learned to do from Jimin is to be consistent, his consistency brought him this far and I can assure you that it's not easy but possible when you try your best. To be able to constantly check on yourself and work on any shortcomings is not an easy task but I could embark on that journey, thanks to Jimin.
We know how powerful fandoms are, what do you think about fandoms and the importance of using their platforms for vital causes such as this one?
Hnmm… in just a word: "Awesome" and "amazing." Isn't it beautiful how people from different countries, cultures, backgrounds, and families come together in oneness because of what they love? I mean, the only thing connecting ARMYs together is BTS but over the years, we have learned many things about one another, met several awesome people, worked with them, became friends, and have established connections and relationships. The notion that fandoms are made of hormonal teenagers have been one of the things we had to fight and are still fighting till now but I think the majority of the world has now realized that fandoms are powerful beyond music, it's a different world entirely where you can proudly say "I belong to this family." You could call them family because you feel safe and loved in their midst regardless of who you are or where you are from. I personally love how fandoms fight for whom they love, themselves, and how they are ready to support making the world a better place alongside the people they stan. Through different projects on anniversaries and birthdays, the fandom has carried out different support financially, materially, and even morally, I think it's an amazing thing.
How can people support your fundraiser?
Although the donations have been going on for more than a month and we have announced the end three days ago, our set budget wasn't met so we couldn't help out the patient as much as we expected but we have kept the link opened in case anyone wants to pitch anything in again which we will make sure will be delivered to the patient unfailingly, we also want to see the patient live normally as soon as possible. You can donate here. We appreciate everyone who has donated, retweeted, and spread information about this project and hope every one of their days will be filled with nothing but joy and happiness. We love you all!
Thank you! We know how proud Jimin would be!
Will you be supporting this project? Do you know of other fandoms doing good for a worthy cause? Let us know in the comments below or by tweeting us @TheHoneyPOP!
Need more BTS in your life? We gotchu, bb.
Wondering what your fandoms are doing for good causes? Find out here
TO LEARN MORE ABOUT BTS:
FACEBOOK | INSTAGRAM | TWITTER |  WEBSITE
Featured Image Source: Bibi Lara