We fell in love with Maddie Conrad in Nashville and since we cannot get enough of Lennon Stella's voice! Breaking through her solo music ventures, she printed her mark on a 'Polaroid' with Jonas Blue and Liam Payne. She also earns more than 151 million Spotify streams for her magnificent Love, Me EP and Three. Two. One. debut record. So, woöö Lennon Stella's 'Fancy' new track steal your heart?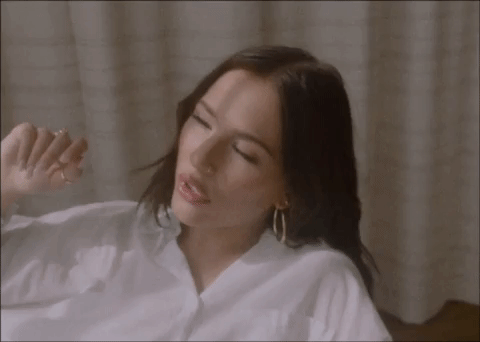 Chilling Echoes!
Lennon Stella's 'Fancy' grooves are a natural wave taking over from her previous material. After a huge breakup, we keep our heads up high and aren't afraid to go flirt around. Her charms had their effects on 'Kissing Other People' where we lose ourselves in someone new. Following up with newborn relationship journeys, 'Fancy's songwriting with Lorde's and Zayn's co-writer Malay and Simon Wilcox is blissful. "I'm feeling that high vibration," Lennon Stella croons with her princess-like tones. Do you feel it too? Her voice echoes and shines through the deep chill electronic pop beats and we can't get it out of our heads!
Fly To The Galaxy!
How to be more in love with the Oshawa-born Canadian singer-songwriter? Just watch Lennon Stella melting super galactic video directed by Amber Park. Levitate through the bright stars and feel the good tempo! "Oh, I hear sex and candy/Oh, I could I keep on dancing/Oh, let's go somewhere fancy/Where we can keep on dancing," she drops with her mellow vocals and high falsettos. With her pop finesse, she's inspired by grunge music maker Marcy Playground's 'Sex And Candy' hit in her chorus. Through the strobing effects, she's our new great witch and enchants us with her glossy moves and sound waves. The video's psychedelic road trip is a true escape that we 'Fancy' a lot! Get the track the way you 'Fancy' it here!
Where would you go for a 'Fancy' date? Share your experiences with us on Twitter @TheHoneyPop, Facebook and Instagram.
Your mind boggles at this new Lennon Stella's track? Open your ears to more gems like this here.
TO LEARN MORE ABOUT LENNON STELLA:
FACEBOOK | INSTAGRAM | TIKTOK | TWITTER | WEBSITE
Featured Image Source: Courtesy of RECORDS/Columbia