Halloween is a time when spooking people relies solely on your makeup. There's nothing quite like Halloween since you can be spooky or magical and mystical or anything in between. Makeup and beauty products are powerful tools that help you discover yourself and be the person you want to be. How about dressing up as a scary monster? Are you more of a corpse bride? What about a fallen angel? Or do you fancy yourself as a Disney princess?
We've rounded up a few makeup collections from 2021 that are worth adding to your cart. From fall-themed makeup ranges to scary movie collaborations, here are the best Halloween makeup products to get your hands on immediately. What's even better? These products are affordable and can be worn year-round, not just when you want to be a corpse bride or a monster. So leave the stress and enjoy more tricks than treats!
[apple_music_ad artist="The Nightmare Before Christmas" song="This Is Halloween"]
It's great to see beauty brands collaborating with movies to create inspiring makeup collections. Among our favorite makeup collaborations is Smashbox x The Suicide Squad makeup collection, launched earlier this year. It is perfectly executed with really thought-out shades to embody the essence of different characters in the movie. Smashbox Cosmetics released an exclusive makeup line in conjunction with Warner Bros. Pictures to celebrate the release of the summer superhero action-adventure film, The Suicide Squad. This collaboration doubles down on what it means to be legendary!
Smashbox is known for its studio heritage and highly pigmented, high-performing primer-infused makeup arsenal that has been integral to its brand development. With that in mind, the limited-edition Smashbox x The Suicide Squad makeup collection effortlessly embraces a risk-taking, do-or-die attitude. A total of ten items feature in this collection- five shades of "Always On Cream Shadow" and five shades of "Be Legendary lipstick." The primer-infused formulas come in impressive packaging that features iconic scenes and characters from the film, such as Harley Quinn, Mongal, Bloodsport, Peacemaker, Javelin, Polka-Dot Man, and Ratcatcher 2.
The "Be Legendary Anti-Hero Lipstick" range ($24.00 per pc.) is available in the exciting shades of peachy nude, vampy red, deep purple, bright orange, deep warm-toned brown. Similarly, The "Always On Cream Shadow Squad" ($22.00 per pc.) is available in five exciting matte shades of black, purple, blue, yellow, and warm-toned brown. The collection also features the "Harley Quinn Makeup Kit," which makes a perfect addition to your Halloween-inspired makeup kit! It has everything you need to twin with Harley Quinn, so use it to create a lasting look that survives tricks & treats! It includes:
• 1 full-sized "Always On Cream Shadow" in Harley Quinn
• 1 travel-sized "Always On Gel Liner" in Fishnet
• 1 deluxe sample of "Always On Matte Liquid Lipstick" in Bawse
The Smashbox x The Suicide Squad Collection is available to purchase here on the website, ULTA, and Macy's!
There will never be an end to the fight for the city, and therefore it's time to choose your side. Will you be working with superheroes or troublemakers? Which team will triumph in this most rebellious makeup collaboration of all time? You decide! This Halloween, you can reinvent Harley Quinn or Catwoman with this Batman-inspired makeup collection and pull off some extravagant looks. With this launch, Makeup Revolution released an array of products inspired by the DC Comic series and its infamous characters that capture the essence of Catwoman, Harley Quinn, Batman, and the Joker.
There are plenty of options for any look you would like to achieve, whether it's an everyday makeup look, or for Halloween. There are six palettes, four of them devoted to characters, and they cost £8/$10 each. There are nine-pan palettes, including the "This City Needs Me Forever Flawless" palette and the "DC Universe Large" palette with even more shades. Furthermore, the collection includes "I Am The Night" mascara, "Kitty Cat" lashes, "Cateye" liner, and two stand-alone highlighters with a "Bat Light" shade and a "Kitty Got Claws" shade. The collection is now available to shop here!
ColourPop, our all-time favorite affordable yet catchy brand, has returned with the fan-favorite Hocus Pocus collection. We are set to summon the witchiest colors for Halloween to cater to all of the makeup and beauty enthusiasts to get ready before the big celebration. Introducing ColourPop's spooky "Coven Crew" collection, which features an assortment of new products you've never seen before, along with some of last year's best-sellers dressed up in spooky packaging.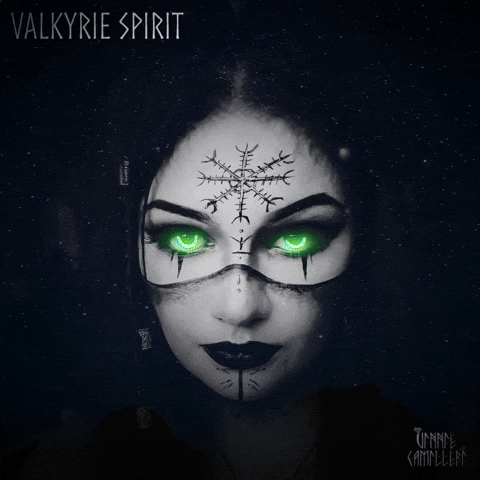 The "Coven Crew" collection includes the 12-pan "Witching Hour Pressed Powder Palette" that consists of highly pigmented creamy mattes and shimmering metallics. There are new shades of the famous crème to powder "Super Shock Shadows" in the "Trouble Brewing Kit" and three new rich, charming shades of "Fresh Kiss" Lip Crème. Additionally, there's a spooky spider "QT Mark Face Stamp," the "I Shall Always Be With You" Mirror, and a sweet & spicy, warm roasted chestnut scented "Black Flame Candle!" You can also purchase individual items to create your makeup looks for as low as $7. If you like all the products, then the entire collection is available for only $99.
There are plenty of Disney-inspired collections available to purchase from ColourPop that can make a remarkable addition to your Halloween makeup bag! Among them are Disney's "Hocus Pocus gather 'round sisters," collection, plus collections inspired by your fave Disney characters, like "Tinker Bell," "Bambi" and "Lizzie McGuire." Disney x ColourPop are also bringing us collections like "Princess Heart of Gold," "Frozen 2," "Midnight Masquerade," "Disney villains," and "Disney Princess Premiere." Shop these products on here and at Ulta Beauty. While we're shopping, we'll be watching Hocus Pocus and enjoying our favorite fall treats. 
In the Urban Decay X Marvel Eternals collection, the worlds of makeup and film have collided yet again to create a visually stunning makeup collection you will not be able to resist. This collection comprises 11 products with long-wearing, vegan formulas, making it a must-have for your Halloween makeup kit. Urban Decay x Marvel Studios Eternals offers velvety, ultra-blendable 15 all-new shades laced with vibrant pigments. You can create endless versatile eye looks that command attention with a mixture of metallic gold tones, pearlized mattes, and super pigmented shimmers.
The following product is the "Glide-On Eye Pencil" ($22.00), which comes in four shimmery, limited-edition shades. There are four shades to choose from – Cosmic Mission, Cosmic Energy, Cosmic Speed, and Cosmic Eternal. With Urban Decay x Marvel Studios' Eternals "Lip Eclipse" collection, you can choose between two creamy and pigmented shades and two semi-sheer shades to layer over color or wear alone. The "Afterglow" highlighters come in two limited-edition shades of golden highlighter powder that produce a semi-sheer, warm shimmer that lasts up to eight hours.
Purchase the collection here!
The iHeart Revolution Halloween 2021 Collection continues the 'Magic Spells' theme from the last year. It offers 12 different eye, lip, and bath products. The new iHeart Revolution Halloween 2021 Collection includes three new eyeshadow palettes. From smokey, cool-toned colors to dreamy pinks, purples, golds, and bronzes, your imagination is the limit with this collection. From emerald greens to diamond silvers and antique golds, you'll have all the jewel-inspired shades you need to highlight your eyes. Next, we have the bath collection with bath bombs and bath salts for a self-care treat. Finally, we have the "Lip Oil Elixirs," available in three shades that look adorable in potion bottle-shaped tubes and beautiful packaging. Shop the collection here!
Trick or treat? Makeup Revolution's x The Simpsons "Treehouse of Horror" collection is the ultimate Halloween treat to help you look fantastic on the big night. Makeup Revolution has released the "Treehouse of Horror" Halloween collection in collaboration with The Simpsons, which features products ranging from £6.00 to £22.00. The collection features two mini eyeshadow palettes, "The Raven Bart" and "Alien Maggie," and a mini highlighter palette, "Witch Lisa."
It also includes "The Simpsons Treehouse of Horror Couch Makeup Bag," a full-sized "Spooktacular" eyeshadow palette featuring 30 vibrant shades to create a dreamy look, a "Spooktacular" face palette, and "The Simpsons Makeup Revolution Bouvier Coven" brush set. Additionally, it includes "Living Dead Lip kits" with three variants, gel slime masks, "Donut Head Homer" blending sponge, "Alien" gel slime primer, "Bat Your Lashes" lash duo, and "Gruesome" gel liners. Get unearthly definition from this Halloween-inspired collection and glam up for the spookiest night!
Shop the collection here!
We could go on and on about our favorite Halloween makeup collections and beauty releases, that are perfect for settling in for Halloween binge-watches, or hitting the town, but let's take a breather. While discussing these makeup collections with you, we felt exhilarated to an unimaginable degree. What about you? Which is your favorite beauty release of 2021? Are you looking forward to this year's Halloween celebration? How will you dress up, and what are your plans?
Tell us all about it by tweeting us @TheHoneyPOP or commenting below! Want the daily drip? Get the latest pop culture news and inside scoop by following us on Instagram and Facebook.
Looking for more lifestyle and beauty content? Buzz here! Searching for more poppin' tunes for your ears? Buzz over here!
Featured Image Source: Unsplash
Khushboo Malhotra
Khushboo Malhotra works as a freelance journalist, digital marketing & media strategist, and content marketer featured in various global and national media publications and works alongside B2B, B2C, and eCommerce brands. A wide range of her work spans music and entertainment culture, sustainable lifestyle (including sub-niches), and SaaS. She enjoys writing novels and designing screenplays, grooving at concerts, or exploring new fashion and cuisines that tickle her taste buds when she is not working. Have a story? Get in touch: khushboomalhotra24@gmail.com