You shouldn't judge a book (or album) by its cover, but there's a reason they call it cover art! Album artwork can help build a world around a project, expand on its aesthetic, and capture the record's main feelings. Sometimes artists also give their fans a treat and release multiple covers! Here are 6 alternate covers that have stolen our hearts over the years.
Summer Walker – Still Over It
We can't wait to hear Summer Walker's upcoming Still Over It album, on November 5th, but the recently-unveiled cover art will tide us over until we get to listen! To build up the hype, she's releasing two different covers: one for physical copies and one for digital copies. One shows off Summer in a fancy car, while she juggles life as a mom in the second – get you a girl that can do both!
You can get to preordering Still Over It right now, right here, via your music service of choice, or at Summer's official website.
[apple_music_ad artist="Summer Walker"]
Ariana Grande – Positions
We love the retro vibe Ari went with for her Positions photoshoot and apparently she did, too! She gave us two alternate covers for the album on her website, taken during the same shoot as the picture that made the official cover. She knows that pretty album art is our 'love language!'
Five Seconds of Summer – Youngblood
Is there anything quite like the love between 5SOS fans and Target? The band and store teamed up to make four new covers for their 2018 Youngblood album, drawing from the colors on the original album art. All of the 5SOS fam was 'Moving Along' to their local Target to pick these up!
Halsey – Manic
Manic is one of Halsey's most personal albums to date, so she wanted to give fans something special with an alternate cover. They signed a limited amount of orange covers with their real name, Ashley, as a way of thanking fans for accepting who she is. We love not only the design but the sweet meaning behind it!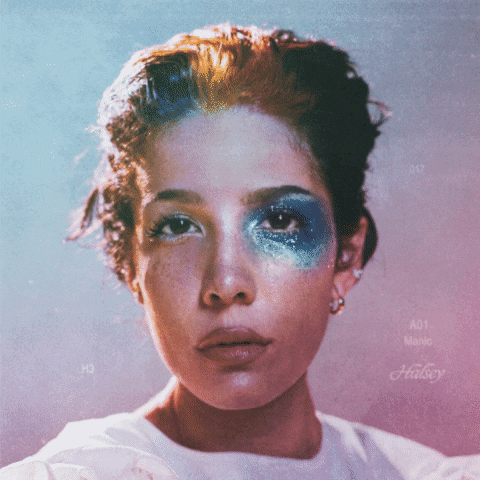 One Direction – Made In The A.M. 
Made In The A.M. was arguably One Direction's most mature album, and they kept the sophisticated aesthetic going with Target exclusive covers! Each member got their own cover featuring a black and white portrait, and one of our biggest regrets in life is that we didn't get to collect them all. Sobs.
Taylor Swift – folklore 
We already knew Taylor was the queen of doing the most, but she took it a step further for her folklore album in July 2020. She made not one, not two, not three… but seven alternate covers! It gave us new peeks into the world of folklore while helping build the aesthetic even more. Each photo was also the cover for a different colored vinyl!
What are your favorite alternate album covers? Let us know in the comments below or on Twitter @TheHoneyPOP! 
Want even more new music coming your way? We've got the buzz!
Featured Image Source: Beth Garrabrant