Welcome to Fanlanthropy – a heartwarming series here at The Honey POP where we shine a light on incredible stans who are using the power of fandom to do good in the world and help out important causes. Fandoms are super powerful in sharing information and working on projects, so using those impressive skills for a good cause ends in some great results.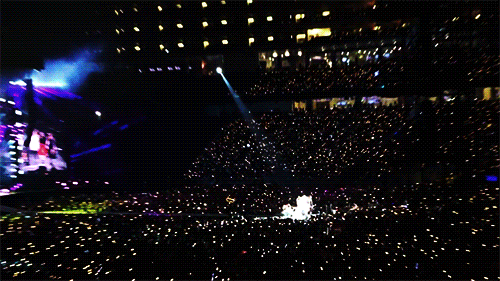 Cancer is one of the most horrific diseases which one in two of us will experience in our lives, and though its most known impact is on the patient's body, it affects people lives in numerous ways, including mentally and financially. It truly changes your life. Patients often need help with different areas that are affected, such as practical help where the cancer and the treatment impact you physically, making daily tasks more difficult than usual, or financial help or help with work if you're struggling to pay bills or cover costs such as commuting to hospital, or even help with speaking to your employer. Cancer can also affect your loved ones deeply and they also need that extra support. 
During the pandemic, help and support for cancer patients has been severely compromised, and now more than ever charities and organizations are in great need of public support to fulfil their roles in being there for those who need them.
In honor of Jade Thirlwall from Little Mix and her upcoming birthday, fans are fundraising for Cancer Connections, a charity in her hometown of South Shields which supports people affected by cancer, which she is a patron for. We spoke to the organizer of the fundraiser to learn more.
Could you introduce yourselves to our readers?
Hi everyone, my name is Katlyn and I am twenty years old. I live in Scotland in the United Kingdom. I work part time and like to spend any free time that I have at gigs, traveling, or with my friends. I was first introduced to Jade/Little Mix in 2011 when they appeared on The X Factor and I have continued to show my support since. I have made so many friends through being in the fandom and I just find it crazy how music brings people together.
In honor of Jade Thirlwall and her upcoming birthday, you're fundraising for Cancer Connections. What inspired you to create this project?
When I first came up with the idea three years ago I wasn't too sure what the response would be but I thought it would be a lovely way to give back to something that means so much to Jade; her birthday being the perfect opportunity as we as fans cannot exactly send her a gift. Jade has always shown her support for this charity as they have helped her family too over the years, which is why I believe she holds it so close to her heart. This inspired me as Jade has done a lot for us all over the years and continues to use her platform to spread awareness on topics that mean the most to her.
What can you tell us about Cancer Connections? How will the project's funds support the charity?
Cancer Connections is a small charity based in South Shields, England, Jade's hometown and where she was brought up. They rely on donations to continue with the amazing work that they do in supporting families in and around the area that are being faced with the terrible illness that is cancer, they provide individual support sessions as well as group/family sessions. The project's funds will help to support the charity as they rely purely on donations/fundraisers like these to continue doing the amazing work that they do.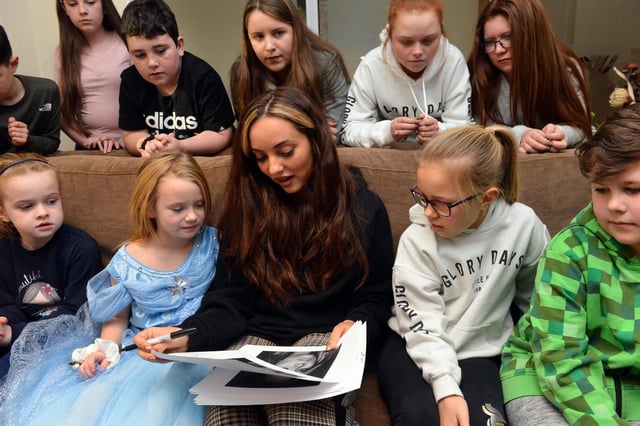 We know Jade Thirlwall has been heavily involved in charity work and philanthropy throughout her career, both with Little Mix as a group and as an individual. How would you say she inspires you?
Over the years Jade has always been very true to herself. She is forever showing her support towards charities and things that truly matter to her. She is an unbelievable ally to the LGBTQIA+ community. As a Little Mix fan I can say that a large percentage of the fandom are LGBTQIA+ and I believe that having her support truly does go the longest way. Having met Jade on numerous occasions she is the most humble human being – she has her own little bar in her hometown which I visit frequently, I had the pleasure of meeting her there and we had the loveliest little conversation. She was so so grateful to me for showing my support to her business and hometown, she truly never forgets where she comes from. Her humbleness, genuineness and loveliness is what inspires me, truly the purest soul.
We know how powerful fandoms are. What do you think about fandoms and the importance of using their platforms for vital causes such as this one?
I think it's important for fandoms to come together and to use their platforms to spread awareness on topics and situations going on in the world, whether this be through sharing fundraisers like mine, news articles, any specific accounts or pages that are raising awareness/ educating people that would like to learn.
How can people support your fundraiser?
Anyone that would like to can support my fundraiser by going to the fundraiser and donating however much they'd like, or nothing at all for that matter –  they can simply share the page. You can also find the link to donate on my Instagram page. This will be the third year that I have set up this fundraiser for Cancer Connections and I'd really love it if we could pull together to smash last year's total. The charity, and Jade, are always very grateful and appreciative. Thank you, lots of love, Katlyn.
Thanks, Katlyn! We know Jade is so proud!
Will you be supporting this project for Jade Thirlwall? Do you know of other fandoms doing good for a worthy cause? Let us know in the comments below or by tweeting us @TheHoneyPOP!
Need more Little Mix in your life? Here you go, hun
Wondering what your fandoms are doing for good causes? Find out here
TO LEARN MORE ABOUT LITTLE MIX:
FACEBOOK | INSTAGRAM | TWITTER | WEBSITE
Featured Image Source: Bibi Lara
Jazmin Williams
Creative Director of The Honey POP. Disney and pop culture enthusiast.