https://www.instagram.com/p/CUkgRjbAWZF/?utm_source=ig_web_copy_link
In case you needed a reminder, JoJo is one of the greatest artists of our generation. On October 1st, she released her new EP, trying not to think about it, which has since been critically and fan acclaimed. Pitchfork said it was "her rawest and most cohesive project to date…an elegant EP with deliberate and defined parameters." And for an artist with a catalog as solid as JoJo's, that is the highest of praises.
At just 12 years old, she signed her first record deal, and by 13, her debut single 'Leave (Get Out)' was a breakout hit. Her debut album was platinum-selling, and for the next few years, she graced us all with her presence in classic 2000s movies like Aquamarine and RV. Her album The High Road was subsequently certified gold and produced the smash hit 'Too Little Too Late.' Following a legal battle with her former label, she signed with Atlantic in 2014, and her third album Mad Love was released in 2016, ten years after her last album.
Now, as of 2021, JoJo has rerecorded her first and second album, moved to Warner Music, released a Christmas album and her fourth album Good to Know (a flawless R&B project), competed on The Masked Singer, and has now released her first capsule project with trying not to think about it.
TL;DR: JoJo is a veteran singer, songwriter, and performer, and if that isn't reason enough to go see her on tour in 2022, then here are four more!
1. Her Excellent Live Vocals
First of all, she can sing her face off while just doing her makeup on live, so imagine how insanely good she sounds onstage!
JoJo is definitely an artist known for her vulnerable, effortless, awe-inspiring live vocals, and as evidenced by her recent mini-tour, she's in her prime. When it comes to vocals, JoJo is a master of her craft.
2. Her Captivating Stage Presence
If there's anything else JoJo is gonna do onstage besides sing, it's serve.
As someone who has performed since she was a literal child, JoJo has that something special that cannot be taught. She knows how to command a stage and thrive off the energy of a crowd.
On her upcoming tour, she said, "Performing live is one of my favorite parts of being an artist. It felt so right being back onstage for those dates in October, and I can't wait to do it on a bigger scale in more cities next year!"
It's safe to categorize JoJo as a true performer!
3. How Much She Loves Her Fans
As fans, we've been with JoJo through all the ups and downs, including the years when she was unable to release albums. Her fans know every single and mixtape in between albums, every note, and ad-lib. They have stood by her and patiently waited for the day she was able to release music freely again, and because of that, JoJo and her fans truly have a bond like no other.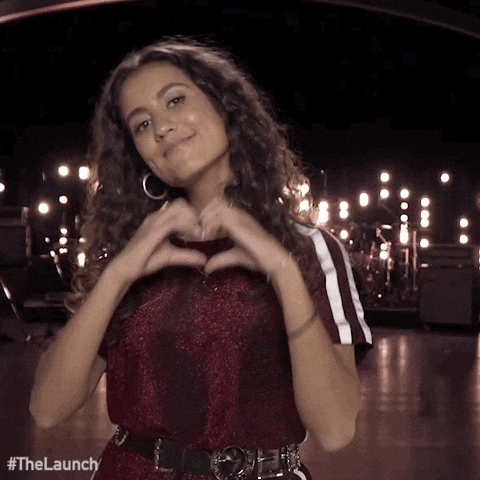 4. Her New EP trying not to think about it
Probably the simplest reason of all to go see JoJo on tour next year is the excellence that is her new EP. At 12 tracks, it's a capsule project, and from start to finish, it tells a story.
trying not to think about it is a poignant exploration of mental health and a transparent look into an artist's life with smooth R&B production and stunning vocals.
Some highlights that we're dying to see live are: 'Feel Alright,' 'B.I.D.,' 'Spiral SZN,' and 'Anxiety (Burlinda's Theme).'
The 40+ date tour will take JoJo from Edmonton in February through Stockholm in May. Tickets are on sale now, and you can find more info here!
Which date will you be attending? Let us know on Twitter @TheHoneyPop, or on Instagram and Facebook.
Wanna keep up with all the 2022 tour announcements? We gotchu.
TO LEARN MORE ABOUT JOJO:
FACEBOOK | INSTAGRAM | TWITTER | WEBSITE | YOUTUBE
Featured Image Source: Alfredo Flores