Halloweekend is finally upon us, and we at THP can't wait to get into the spooky spirit! Whether you're meeting up with friends and family or spending the night at home, you can turn your weekend into a thrilling fright fest with these five ideas.
Catch A Festive Livestream
Artists like Wiz Khalifa are hosting their own virtual Halloween parties! You can do the monster mash with Wiz and his special guests on Friday, October 29th, through his Twitch and YouTube channels. Nugs.Net is also teaming up with artists like Phish, Gov't Mule, Dead and Company, and My Morning Jacket for concert streams throughout Halloweekend!
Watch A Creepy Movie
Curling up with a spooky movie is one of the easiest ways to get in the Halloween spirit! Whether it's a classic like The Nightmare Before Christmas or an eerie film like I Know What You Did Last Summer, you can't go wrong. Check out some of our recommendations here!
Listen To Some Frightening Music
Lots of artists go all-out for Halloween, including our creepy queen Ashnikko and the talented indie duo Alexander Jean, whose new track 'Toe Tag' is a chilling story about two lovers who get buried separately and spend their afterlife trying to find each other. For an added level of fun, check out some festive music videos to get in the Halloween vibe!
Get Dressed Up
Would it really be Halloween without a fun costume? Even if you're just rocking pajamas, you can get in the Halloween spirit with a cool makeup look that will make you feel like you just stepped out of Halloweentown. Our girl Nava Rose even made a series of TikToks about how you can turn everyday clothes into a unique costume:
Join Us For Halloween Events In The Hive
If you haven't already joined The Hive, what are you doing?! The Hive is our buzzing Discord server where we host events, giveaways, and fun conversations for stans just like you. We'll be hosting two Halloween events: a music video viewing party on Saturday, October 30th, and another fun celebration on Halloween night.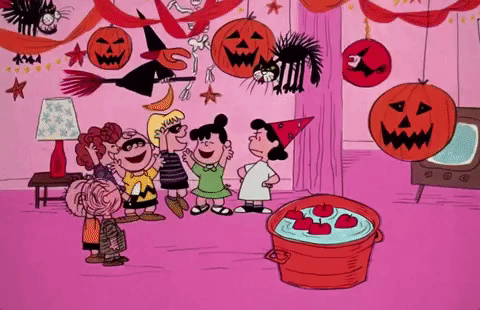 How are you celebrating Halloweekend? Let us know in the comments below or on Twitter @TheHoneyPOP! However you're spending Halloween, we hope you have a safe and fun time.
Featured Image Source: Alexander Jean