Are we imagining it? Guess not! Regular genius meets game-styled artistry in the release of `Enemy.' Leave it to Imagine Dragons to deliver power and fantasy in a song. And to top it off, J.I.D added flavor to the mix with a verse packed with speed and style. This single really aces with setting the stage for the upcoming Arcane: League of Legends. We'll spill the beans on this pumpkin-spiced release, grab some candy as we try to make sense of the hype!
[apple_music_ad artist="Imagine Dragons" song="Enemy"]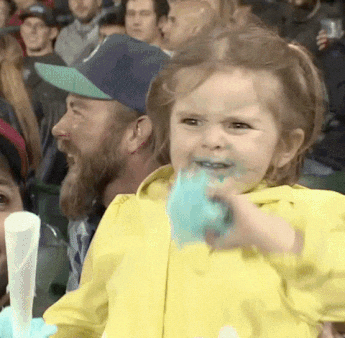 On The Single
From the first beat, `Enemy´ gives off a cinematic, futuristic vibe that completely immerses us on a journey. As Imagine Dragons bring us up to speed with the opening verse: "Look out for yourself, we are instantly hooked. There's so much more behind the lyrics of the song. Will we ever not be blown away by the depth of this band's choice of words?
'Enemy' is about reconciling internal conflict in a world where it feels impossible to trust even yourself (…)

Dan Reynolds
Admittedly, it was only fitting that this single would be headlining a series. It serves meaningful vocals, powerful beats, and a rap solo perfectly delivered by J.I.D that certainly enriches the track. So, it is with the complete package that `Enemy´ will be joining the soundtrack of Arcade: League of Legends, coming out on Netflix on November 6th. 
Some Animated Magic
Here at THP, we love a great music video. This one is just out-of-this-world genius, we're not kidding. It's an undeniable work of art. Head to the play button, and you will not regret it. As we wait, we'll be unwrapping another piece of candy…
Back with us so soon? 😲 Be honest, how many times did you hit replay? 👀 We sincerely lost count! We are still so overwhelmed with the aesthetics, the colors, and the character design of this music video. It's none other than the creators of League of Legends who are the culprits for this masterpiece. Thus, we think it's safe to assume that this video elevates the single to new heights. It gives life to the lyrics as it embellishes the tune and portrays Imagine Dragons and J.I.D as heroes in their own right. All the while, we are left wanting more!
We are obsessed with this new release as it checks all our boxes. Memorable lyrics: checked. Compelling vocals: checked. Electrifying beat: checked. Epic visuals: checked. And so, like a true `Believer,' your THP family will do nothing but rejoice as we are `Walking the Wire´ to the next chapter of our everlasting admiration for artists such as these. But before we finish wrapping up our thoughts on `Enemy,' we would love to hear what you have to say! You can catch us in the comments section below or through Twitter, Facebook, and Instagram!
TO LEARN MORE ABOUT IMAGINE DRAGONS:
FACEBOOK | INSTAGRAM | TWITTER | WEBSITE | YOUTUBE
TO LEARN MORE ABOUT J.I.D:
FACEBOOK | INSTAGRAM | TWITTER | YOUTUBE
Featured Image Source: Courtesy of Universal Music Group