As the most awaited spooky night of the month draws closer, we are getting more and more excited. Yes, we are talking about Halloween night, baby! Are you planning any last-minute spooky fun events for tomorrow? No worries! We have got you covered.
Each year, most games come out with new versions or updates each Halloween, to surprise their players with a dash of spookiness. We all love the rush of adrenaline we get when battling ghosts or scary-looking zombies to save our lives. There are plenty of options for you to choose from, whether these are survival horror, action horror, reverse horror, zombie or supernatural-themed games, psychological horror games, or even adventures mysteries and jump-scare horror games. These games deliver a powerful punch of spookiness and thrills.
While we are aware that nothing is as frightening and eerie as playing an intense horror video game on a gloomy night with ghosts roaming in the streets and stalking through the town (wink wink), what if this fun is multiplied by sharing these jump scares with others? These Halloween-inspired horror games are a great addition to any gaming list, whether you are a professional gamer or organizing a fun event for spooky parties, or simply gaming for fun.
To celebrate the spooky season, we have put together a list of our favorite horror games that you and your friends can enjoy together. The spookiness and adventure are just around the corner. Are you ready to open the door and embrace the spine-tingling thrill that awaits? Invite some adventurous friends and give these games a whirl, if you dare!
CONTENT WARNING: These games may contain content not appropriate for all ages, or may not be appropriate for viewing at work: Frequent violence or gore, bloodshed and general mature content.
[apple_music_ad artist="The Nightmare Before Christmas" song="This Is Halloween"]
PUBG Battlegrounds
PUBG Corporation always offers its players the newest and most enjoyable updates, and with its recent update, they can now enjoy Halloween with a dash of spookiness. In the recent update 14.1 for PUBG Battlegrounds, the game has embraced the spirit of Halloween, and we love the creepy vibes. The PUBG lobby got a Halloween makeover with a spooky new Erangel map and some extra eerie decorations. Almost every school, hospital, and island is adorned with ghostly coffins, hanging ghosts, pumpkins and mummies. Additionally, the weather feels foggy and gloomy now with the new effects, including a unique moon color that matches the Halloween aesthetic. You can find it in prominent spots throughout the map.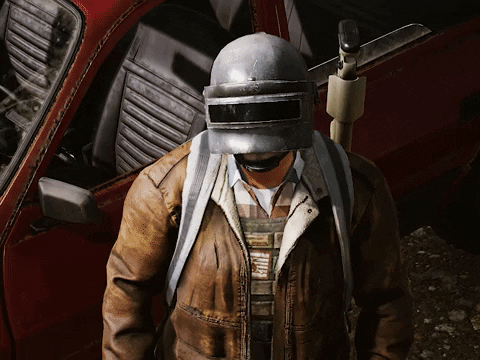 But it doesn't stop there. Additionally, the game features several new strategies, including allowing players to pick up and carry injured teammates. However, it's not as easy as it sounds. The inability to sprint, jump or squat while holding injured comrades makes them more vulnerable. However, they can still save their teammates by carrying them to a safe location and reviving them there. Alternatively, they can pick up a wounded opponent and use them as a shield.
Having been eagerly anticipating this update, we cannot wait to play it. So, when will our new consoles arrive? PUBG Battlegrounds is currently available on mobile, PC, Play Station 4, Stadia, and Xbox One.
Blair Witch
For movie buffs, The Blair Witch Project – a supernatural horror film released in 1999 – needs no introduction. Even today, it is one of the most successful independent films of all time and still gives us frights and shivers. Inspired by the project, the Bloober Team developed a survival horror video game that quickly attracted the attention of worldwide gamers. A well-crafted survival horror game, Blair Witch 2019, captures the eerie atmosphere of its original film and nails it perfectly. In this video game, the gamer plays as an ex-cop Ellis Lynch and his dog, Bullet, who embarked on their search in Black Hills Forest for a missing boy. The team follows the trail by solving different puzzles and thoroughly using cassette tapes. In keeping with the original movie, the Blair Witch game is sure to terrify you with its eerie atmosphere, graphics, and powerful sound effects.
The game was published by Lionsgate Games for Microsoft Windows, Xbox One, and Xbox Game Pass and is available on PlayStation 4, Nintendo Switch, Oculus Quest & Quest 2, and Amazon Luna.
Phasmophobia
Do you have a passion for investigating cases? Are you fascinated by ghost hunting and supernatural investigations? If that sounds like you, then this game is perfect for you.
Phasmophobia is an investigative horror game developed and published by Kinetic Games that allows you to explore haunted locations while sitting comfortably on your couch. It is available in both single-player and multiplayer modes. The online player will have thermal imaging equipment, unique cameras, flashlights, and other ghost hunting equipment to identify the ghostly entities that reside there. The players must complete a contract where they need to locate the ghost haunting the location. Unfortunately, these supernatural creatures dislike human presence in their realm. And those who are negligent while investigating can end up in grave danger, as demons are quick to attack anyone who enters their haunted grounds. Players can communicate using voice chat, and there is speech recognition that allows even ghosts to hear and understand what players are saying. You can earn payouts when you complete objectives and gather as much evidence as possible! Would you like to go down this spooky adventure lane with us?
Friday the 13th
One of the most iconic horror movie franchises ever made, Friday the 13th has won the hearts of horror movie enthusiasts. Experience the ultimately doomed camp counselor life where you and up to seven other players try to escape in an attempt to survive. Alternatively, you can also be the recurring game antagonist, Jason Voorhees, whose sole objective is to kill everyone. The semi-open world third-person survival horror game is published by Gun Media and developed by IllFonic. The game pits players against each other in various locations, including the fictional Camp Crystal Lake. Try to use your wits and the help of friends to survive these horrifying encounters by calling your fellow counselors. Alternatively, if you are Jason, you will be executing all the counselors with iconic ideas inspired by the original movie. It is the perfect Halloween multiplayer game to play with your friends.
Back 4 Blood
Back 4 Blood is a first-person shooter game developed by Turtle Rock Studios and published by Warner Bros. Interactive Entertainment. It is the most recent game on the list, released on October 12, 2021, and available on Windows, PlayStation 4, PlayStation 5, Xbox One, and Xbox Series X/S.
With perfect timing, it makes a fantastic addition to your gaming list this Halloween, and like a magnet, it draws you in immediately. The game revolves around a parasite, "the Devil Worm," infecting humans and turning them into dangerous mutants called "Ridden." Now we live in a post-apocalyptic world, and a team of veteran survivors known as the "Cleaners" are fighting to save humanity. It is a multiplayer game in the same vein as Left 4 Dead. The gameplay is excellent, and the reviews so far are outstanding. Walking into an eerie atmosphere surrounded by zombies will give you goosebumps and thrills. A new feature introduced in Back 4 Blood, cards, was a big hit with us. Each level begins with players building their deck of cards, which affect various aspects of gameplay, such as health, damage, and stamina. The AI will also use corruption cards against the player to impede their progress. Let yourself be engulfed in this freakish frenzy this Halloween!
We could go on and on talking about our favorite horror games, but let's take a breather. No matter what you have planned this Halloween, these games are sure to give you the spookiness, adventure, and thrill that will make the night spooktacular. While talking to you about these hair-raising spooky games, we felt exhilarated on an unimaginable level. How about you? What other games are you planning to play this Halloween? How are you going to dress up for Halloween, and what are your plans?
Tell us all about it by tweeting us @TheHoneyPOP or commenting below! Want the daily drip? Get the latest pop culture news and inside scoop by following us on Instagram and Facebook.
Searching for more poppin' tunes for your ears? Buzz over here! Want to be exclusive? Join our exclusive 'The Hive' community- by fans for fans!
Featured Image Source: Canva Pro & Khushboo Malhotra – THP Graphic Design Team
Khushboo Malhotra
Khushboo Malhotra works as a freelance journalist, digital marketing & media strategist, and content marketer featured in various global and national media publications and works alongside B2B, B2C, and eCommerce brands. A wide range of her work spans music and entertainment culture, sustainable lifestyle (including sub-niches), and SaaS. She enjoys writing novels and designing screenplays, grooving at concerts, or exploring new fashion and cuisines that tickle her taste buds when she is not working. Have a story? Get in touch: khushboomalhotra24@gmail.com