Looking for something to binge on this week? Don't worry because Hulu has got you covered with some new movies and shows that will keep you entertained! So, grab some popcorn because, after this, you're going to end up being on the couch for a while.
Series
Taste the Nation with Padma Lakshmi: Holiday Edition
First, coming in hot on Hulu is a scrumptious holiday special from Taste the Nation! Hosted by cookbook author Padma Lakshmi, this new four-part special takes you on a ride all across America to explore some delicious meals from different indigenous and immigrant communities.
Not only will this make you super hungry, but you'll get to learn about different cultures and traditions in American history, like what's Korean New Year is like in Los Angeles or how some Cubans celebrate Christmas in Miami. If you're interested in watching, it's available now!
Animaniacs: Season 2
Guess what? Our favorite trio of zany siblings is back! Warner Bros. Animation and Cartoon Network are feeding us besties with an all-new 13 episodes season full of Yakko, Wakko, and Dot's antics, hilarious sketches, and meta pop-cultural references! Just the trailer alone has so many meta moments already.
If you've seen the trailer, you already know this season Yakko, Wakko, and Dot are going to be putting some authority figures in check in their own goofy way. Also, did you peek at Pinky and the Brain in a space shuttle of some kind? Wonder what world domination plan led to them there? If you want to know, don't sweat because Animaniacs: Season 2 is available for streaming now!
Movies
Breaking News in Yuba County
Into a little dark comedy? Then, we suggest watching Breaking News in Yuba County, a story about a suburban wife who gets a little taste of being in the limelight after her husband goes missing.
This movie has all our favorite funny stars, such as Allison Janney from The Addams Family, Mila Kunis, and Wanda Sykes. Tune in if you want a laugh because the movie is now streaming!
The Matrix Trilogy
Next, it's time to bring on the nostalgia! Any Sci-Fi fan knows The Matrix films are an absolute staple to the genre with the futuristic setting, philosophical themes, and super cool action scenes. Now, if you have a whole 'lot of time, Hulu got you because they have not one, not two, but the full trilogy of The Matrix!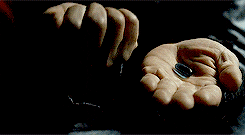 However, if you've never seen any of the movies for some reason or another, then get on this! This is now your chance to see what the buzz is all about with this franchise! Either way, you're in a blast with this one. Catch up with Neo, Morpheus, and the rest of the gang in The Matrix, The Matrix Reloaded, and The Matrix Revolutions! Get started streaming with the first movie here!
Are there any other movies and series to stream? Of course!
We are so glad you asked! Here's some more shows and movies that are new on Hulu for just about anybody:
So, you know what you're going to watch this week? Which are you going to start first: a series or a movie? Whatever you choose, it'll be pretty great and hey, we would love to know your binge-worthy choices! Let us know in the comments, or visit our Twitter @thehoneypop and Instagram!
And if you're still looking for more things to watch, find all the goods over here! Need a more personal recommendation? Then, how about buzzing over to see which K-drama you'd thrive in by taking this quiz right here!
TO LEARN MORE ABOUT HULU:
FACEBOOK | INSTAGRAM | TWITTER | WEBSITE
Featured Image Source: Hulu