Few artists have mastered the art of the collab like Charli XCX has, and with a new album and tour on the horizon, we can't wait to see what our queen has in store for us! CRASH, which you can pre-order and pre-save here, will come out in March before Charli sets out on a North American and European tour until June. Naturally, this incredible news has us wondering which old and new songs will make the setlist. Here are some collaborations we'd love to hear live on the CRASH Tour!
apple_music_ad artist="Charli XCX"]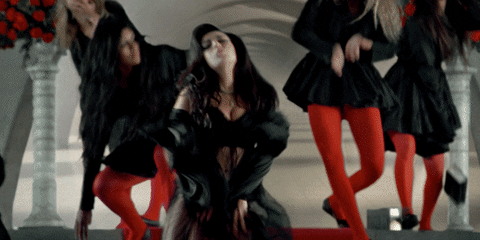 'New Shapes' (Featuring Caroline Polachek And Christine & The Queens)
The ridiculously catchy 'New Shapes' is an electropop bop that we've had on repeat at THP HQ! Charli, Caroline, and Christine give us such girl band vibes and we can't get enough. Not to mention the fun music video, which is staged as a late-night talk show performance where the ladies show off their heavenly vocals. 
'Unlock It' (Featuring Kim Petras And Jay Park)
Few songs can get us as hype as 'Unlock It' can, and the energy is surreal while seeing Charli in concert. The best way we can describe it: this track sounds the same way glitter looks! A big thank you to Charli, Kim, and Jay for blessing us with this epic collab.
'1999' (Featuring Troye Sivan)
Charli and Troye give us all the nostalgic feels with '1999,' which is an absolute throwback banger. They take turns talking about their childhood with fun nods to stars like Britney Spears and Shaggy. This song would definitely get the crowd singing along!
'February 2017' (Featuring Clairo And Yaeji)
We're forever grateful for the iconic team-up that 'February 2017' gave us! It's one of the more mellow tracks on Charli, but it's still infused with the electro energy that she's made her signature. It'd be a fun way to mix up the setlist's vibe!
'Blame It On Your Love' (Featuring Lizzo)
After releasing a slower version of 'Blame It On Your Love' as 'Track Ten' in 2017, Charli recruited Lizzo to turn it into a party anthem! The remix gave us the iconic duo we never knew we needed, and we'd be living if Charli blessed us with this version on tour.
What songs do you hope Charli XCX performs on her CRASH Tour? Have you gotten your tickets yet? If not, you can grab tickets to your local show here and tell us which date you're going to on Facebook, Instagram, and Twitter!
TO LEARN MORE ABOUT CHARLI XCX:
FACEBOOK | INSTAGRAM | TIKTOK | TWITTER | WEBSITE | YOUTUBE
Featured Image Source: Emily Lipson