With 2022 and plenty of new music releases on the horizon, it's exciting to see what our faves and underground artists are planning! Whether it's a revival of a classic sound or something more experimental, there's something for everyone in the rock scene these days. And we're about to enter a whole new year of music! So buckle up, grab your headphones, and prepare for these nine artists to rock your world.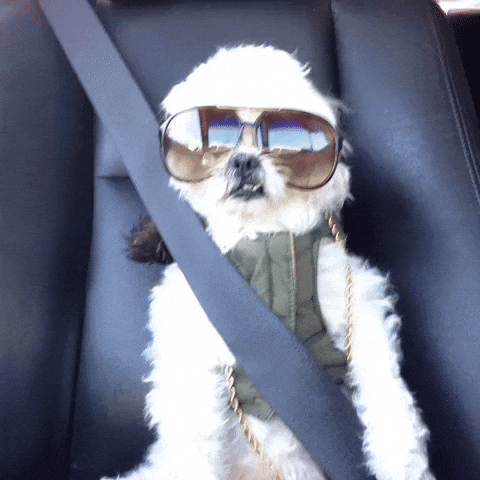 Bryce Vine
After setting up a successful R&B career, Bryce recently made his first steps into pop-punk and we can't get enough! Between solo songs and more fun collaborations, the punk world is his oyster and it's exciting to imagine what's next. He'll also be heading out on a U.S. tour in January and February, which you can grab tickets for on his website!
My first memories of writing music were in my high school pop-punk band. I've always tried to infuse the energy and spirit of punk into my writing and performance, even across other genres.

Bryce Vine
Hoobastank
Even 20 years after their debut, Hoobastank still has the same energy and drive, which they showed off on their self-titled record in 2002! On November 20th, the band took to the stage at the Whisky A Go Go in Los Angeles, and we envy the lucky fans who got to hear the full Hoobastank album live. Luckily, we can celebrate the anniversary when the group releases a special digital edition on December 10th, and get excited about their future plans!
[The] 20th Anniversary Show at the Whisky brought back a tidal wave of memories from all the shows we had played there long ago. To be up there celebrating something we released 20 years ago and to see so many familiar faces that have traveled with us on our journey was surreal and humbling. I walked off the stage sweaty, happy, and feeling so lucky. What a ride it's been. I wonder what's next.

Lead singer Doug Robb
Lani Renaldo
If you're not already a Lani Renaldo fan, it's only a matter of time before you are. Their unique blend of pop and rock addresses topics like mental health and body image, making them a must-listen for anyone who wants to feel less alone in what they're going through. It's a sin that she only has a few hundred YouTube subscribers, and we know her numbers will skyrocket once more people hear their work!
Mayday Parade
Mayday Parade have long since established themselves as rock icons, but they still have lots in store for their fans! The five-piece just dropped their seventh album, What It Means To Fall Apart, and they'll be ringing in 2022 by celebrating the 11th anniversary of their self-titled album with a world tour! We love it when bands consistently push themselves to improve and explore their artistry, and Mayday Parade are the pioneers of that. 
Our Lady Peace
Our Lady Peace are never ones to shy away from innovation and new experiences, and now they're diving into the NFT market with free collectibles and an auction for unlimited concert tickets, a test pressing of their Spiritual Machines 2 album, and a special remix of their track 'Stop Making Stupid People Famous' in partnership with S!NG Market. We love that OLP are adventurous in their art, and we can't wait to see what they'll experiment with, in 2022!
phem
phem is one of the most exciting voices in pop-punk, and there's no doubt in our minds that they'll blow everyone away in 2022. Between her catchy guitar riffs, insightful lyrics, and unstoppable energy, you're behind the curve if she's not already on all your playlists! They're closing out 2021 opening up for Waterparks on tour, and we know something incredible is coming next.
Summer Years
Summer Years have thoughtfully crafted a standout sound that manages to draw from the best parts of pop-punk while still standing apart! They'll be dropping their new EP You Can't Live There Forever on January 7th, and we at THP will be counting down the days until we get to jam out to their new songs. We know they'd be a Warped Tour headliner in an alternate timeline.
Summer Years is rock music. Pop & punk rock-infused music, but at its core, it's for anyone who likes to rock and enjoys lots of melody. We definitely operate with the energy and big rhythms of a punk band, but I think we will always be accessible to anyone. Kids who are just getting into guitar music or who have never listened to pop-punk!

Lead singer Nick Lanari
The Faim
Australian rockers The Faim deserve all the fame they get! Their latest single, 'Ease My Mind,' is the perfect example of their clever lyricism and energetic sound. It describes complicated feelings without being weighed down by its subject matter, an impressive feat that shows off their versatility and gets us pumped to see what they have in store!
'Ease My Mind' was written last year, during a very unpredictable period of my life. Unable to do the things that meant most to me, I found myself dealing with stress and emotions I'd never experienced. During this time, I was constantly looking for someone or something to lean on and wrote 'Ease My Mind' about processing and dealing with these emotions.

Bassist/Keyboardist Stephen Beerkens
Typhoid Rosie
Delivering just the right balance of in-your-face energy and meaningful messages, Typhoid Rosie offers the Riot Grrl energy you've been craving! Led by frontwoman Rosie Rebel, they explore topics like feminism and independence with addictive guitar riffs and surprisingly catchy melodies. It's only a matter of time until you're singing and bopping your head to the beat.
What rockers are you most excited to hear from in 2022? Let us know in the comments below or hit us up on Facebook, Instagram, and Twitter!
Featured Image Source: The Faim by Jake Crawford