Is this Earth or Planet Her? Because Doja Cat has made the world her oyster over the past few years! She went from an underground hip-hop star to one of the biggest acts in the world while being unapologetically herself every step of the way. Music videos have been a big part of her artistry, and we're absolutely in love with every glimpse Doja has given us into her visionary mind. Here are four of our favorite Doja Cat videos that show off her unique ideas and direction!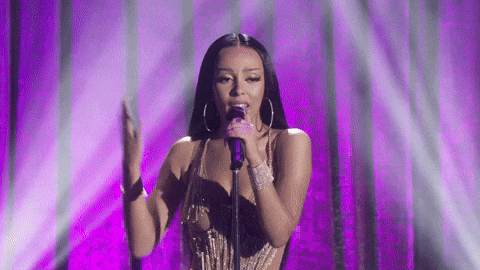 'Woman'
The 'Woman' music video stars the incredible Teyana Taylor, another one of our favorite women in the industry! Teyana plays a queen trying to protect her position from Doja, who wants to take the throne. In addition to the video being show-stopping, Doja teamed up with Girls Who Code for a project called DojaCode, which lets fans explore and alter the music video by coding! We're obsessed with her innovation and can't wait to see what cool project she's plotting next.
'Streets'
'Streets' feels more like a short film than a music video, and it'd be impossible not to make a Doja Cat video roundup without it. Between the taxi storyline, the nods to TikTok's viral silhouette challenge, and bold shots like the spider web scene, this video was an event. Doja knows just how to intertwine social media trends with her own narrative to make an art piece that sticks out against the crowd while still being something that can go viral online.
'Rules'
Doja Cat took her stage name to the next level in the music video for 'Rules,' becoming a feline gangster! Throughout the video, she holds snakes, plays a judge in a courtroom, and explores the desert. All fairly different ideas, but she finds a way to make the video feel cohesive and streamlined. And if anyone can do that, it's Doja.
'Mooo!'
'Mooo!' was camp, 'Mooo!' was funny, 'Mooo!' was a meme. And it's still a shining example of why Doja is one of the greatest artists of the 21st century! She knows exactly what would appeal to her fans and has spent hundreds of hours on social media with them. Few artists have that much of a connection with their fanbase, and Doja will hopefully get the recognition she deserves to become the blueprint.
What's your favorite Doja Cat music video? What song do you hope she makes a music video for? Let us know in the comments below or hit us up on Facebook, Instagram, and Twitter!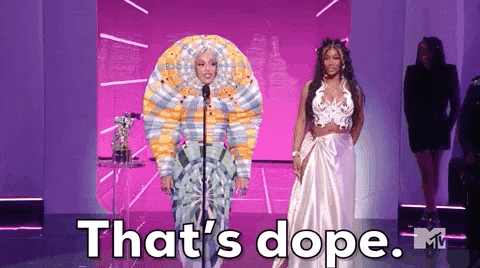 TO LEARN MORE ABOUT DOJA CAT:
FACEBOOK | INSTAGRAM | TIKTOK | TWITTER | WEBSITE | YOUTUBE
Featured Image Source: Ramona Rosales for Billboard