The end of the year is fast approaching bookworms! So many amazing books have been published in 2021 and we wanted to share ten of them that we fell in love with. We love talking about these books nonstop and we just know that you'll love them too. Looking for some amazing reads to help you complete your reading goal? We've got you covered!
Please look up trigger warnings before picking up any of these books!
Iron Widow by Xiran Jay Zhao
As we're sure you've heard, Iron Widow has quickly become a sensation in the bookish community! This innovative sci-fi takes place in a world where boys and girls connect via a psychic link to power giant robots. When Zetian avenges her sister by killing the male pilot responsible for her death, she is feared because of her power. While she tries to survive, she fights to stop more girls from being sacrificed. This exciting book grabbed our attention. You can order Iron Widow here!
Instructions For Dancing by Nicola Yoon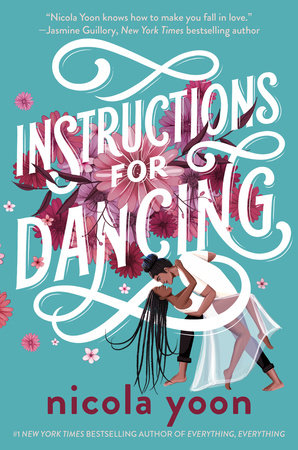 Looking for a swoon-worthy romance? Look no further! Nicola Yoon packs a punch in Instructions for Dancing. We follow Evie, who after her parent's divorce, doesn't believe in love anymore. But one day she's given the power to see the beginning and end of a couple's relationship when they kiss. Armed with this new confusing ability she finds herself unexpectedly swept into a dance competition with an adventurous boy named X. This book will make you laugh, swoon, and cry in all the best ways. Order Instructions for Dancing here!
Perfect On Paper by Sophie Gonzales
This YA rom-com is the stuff of dreams! Perfect on Paper is all about Darcy Phillips, a bi high-schooler who anonymously gives relationship advice to her classmates. Everything is going smoothly until Alexander Brougham (who she cannot stand) finds out her identity. And his price to stay quiet? For Darcy to help him win back his ex-girlfriend. Darcy unwillingly accepts because if her best friend and long-time crush Brooke were to find out… things could go really bad. This book is perfect for everyone who loves a good sarcastic main character. Experience it for yourself by ordering it here!
Sisters Of The Snake by Sarena & Sasha Nanua
We absolutely fell in love with Sisters of the Snake! This action-packed fantasy follows two girls living two very different lives. One is a princess, and the other is a street urchin just trying to survive. When the two unexpectedly meet and discover that they are identical, they decide to switch places to save their kingdom and themselves. We loved the immersive plot and intriguing magic system. Filled with snake magic, prophecies, and danger around every corner, it's a book to get lost in. Order Sisters of the Snake here!
You've Reached Sam by Dustin Thao
You've Reached Sam has been raved about in the book community because of its beautiful writing and its painful story of grief. After Julie's boyfriend Sam passes away, she is stricken with grief. Desperate to hear his voice again she calls his phone hoping for his voicemail… except Sam picks up. Now Julie has another chance to say goodbye, but having this connection with Sam is making Julie fall in love with him all over again. Looking for a book that will break your heart in all the best ways? Pick this up! You can order your own copy here.
Down Comes The Night by Allison Saft
Looking for a dark, atmospheric fantasy set in a mysterious mansion with beautiful romance? Down Comes the Night is the book for you! We follow Wren Southerland, a magical healer who has just been dismissed from the Queen's Guard. To save her reputation, she accepts a mysterious invitation from a lord to heal his servant from an illness that is threatening his life. But when she arrives she's shocked to find out that the servant is actually Hal Cavendish, the infamous Reaper of Vesria. However, the two must team up if they want to save their countries, and themselves. This book is perfect for bookworms who love the grumpy and sunshine trope. The audiobook is also a must listen! Order this book here, you won't regret it!
Hani And Ishu's Guide To Fake Dating by Adiba Jaigirdar
Hani and Ishu's Guide to Fake Dating is an adorable YA contemporary. When Hani panics and tells her friends that she's dating Ishu, it leads to the two of them pretending to date each other. That way Hani can keep her lie to her friends and Ishu has a better chance at winning the election for head girl. This book has a heartwarming plot and a cast of loveable characters. For everyone that loves the fake dating trope! Pick up this book here!
Beasts Of Prey by Ayana Gray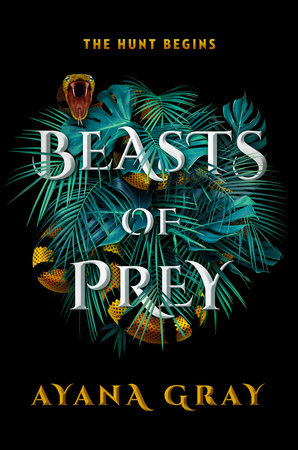 We loved the characters in Beasts of Prey! We follow two main characters, Koffi and Ekon. Koffi is forced to work at the Night Zoo if she ever wants to be free, and Ekon wants nothing more than to become a Son of the Six. In an unfortunate turn of events, the two end up meeting and decide that they can both save their dreams by hunting down a murderous monster in the jungle. With expansive world-building and rich world history, this book is not one to miss! You can order it here.
You'll Be The Death Of Me by Karen M. McManus
You'll Be the Death of Me is the exciting murder mystery you've been waiting for. We follow three ex-best friends, Ivy, Mateo, and Cal, who are all having a horrible morning. And on a whim, decide to skip school together and take a road trip down to the city. However, things go south quickly when they see a fellow student skipping and unintentionally following him to the site of his murder. As things go down, it seems like everyone's got a secret to hide. We also sat down with the author Karen M. McManus in an interview that you can read here! If you're looking for a thrilling mystery with Ferris Bueller's Day Off comparisons (we know you are!) this book is the one for you! Start your investigation by ordering it here!
The Darkness Outside Us by Eliot Schrefer
Do you love shocking plot twists? The Darkness Outside Us is full of them! This book kept us on the edge of our seats in anticipation. When the first settler on Titan sends a distress signal, both of the last countries on Earth team together to send a rescue ship. Unfortunately, Ambrose, one of the astronauts has no memory of the launch, and many things are not adding up on board. Stuck with a sworn enemy, Ambrose must work with Kodiak to save his sister, their ship, and each other while they uncover dangerous secrets. And maybe fall in love? Filled with engaging writing, you will fly through this book! Start your journey by ordering it here!
Have you read any of these books? What books did you fall in love with in 2021? Let us know in the comments or by tweeting us @TheHoneyPOP! You can also visit us on Facebook and Instagram!
Need more book recommendations? We've got you!
Featured Image Source: Courtesy of Penguin Random House, Macmillan Publishers, HarperCollins Publishers, and Canva Free Resources – Edited by Paige Lobianco for THP
Paige Lobianco
Find Paige on Instagram @pagebypaigebooks. Paige is a bookstagrammer and blogger who loves all things bookish. From fantasy to mystery she can't get enough! She's always ready to recommend you a book and she can talk about her favourites all day. When she's not reading, you can find her watching Marvel movies, playing video games, and taking bookstagram photos.