The man, the myth, the legend Eric Nam is back with the album of the year! Yes, we are calling it in the first week of January. We have been waiting months for There And Back Again to finally drop, and now that it is here, we can't stop yelling! Counting the minutes has been more than worth it, and now all we need is to get our hands on a physical version of the album! (Eric, please!)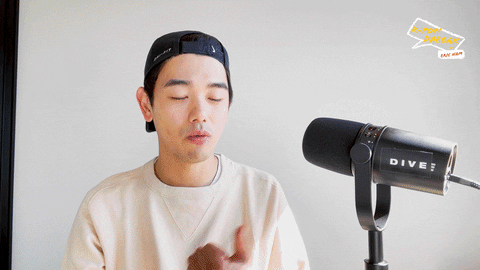 The new single 'Lost On Me' is an absolute bop, and the music video for it blew us away! What a way to celebrate the album release and what a song to open his new album with! Eric never disappoints when it comes to visuals, dance moves, and music! But we had no doubt that this new album would absolutely blow us away since the two previous singles, 'IDKYA' and 'Any Other Way,' were straight-up bops. The seven-track album doesn't have a single miss, and we cannot stop replaying it. That's just impossible for us. So make sure you join us and stream these bangers here.
But There And Back Again is not the only thing we will get in 2022. Our favorite singer is just about to head out on his There And Back Again World Tour that is set to start at the end of this month in Pheonix, Arizona! So if you don't have tickets yet, make sure to get them here. You want to know more about the album? Eric shared a documentary right here.
Well, since we can't get over how good Eric's new English album is, we thought it was time for us to take the opportunity by the hand and create a quiz for you (and us), to find out which of the There And Back Again bangers we are!
What's your favorite song off of There And Back Again? Which song are you? Are you going to see Eric on tour? Tell us in the comments down below, tweet us @TheHoneyPOP, or talk to us on Facebook or Instagram!
Need more K-Pop coverage in your life? We got you covered!
TO LEARN MORE ABOUT ERIC NAM:
FACEBOOK | INSTAGRAM | TIKTOK | TWITTER | WEBSITE | YOUTUBE