We here at The Honey POP love scary movies! We've seen just about all the horror films available, and a movie series we can't get enough of is the Scream franchise. We are Sydney Prescott stans, so you can only imagine how excited we were to hear we were getting another one! Watching the final Scream trailer was nerve-wracking.
After watching the final trailer, we are at a loss for words. Since we first heard about the new release, we've had a feeling it's going to be amazing. This final Scream trailer just further cements that feeling we already had. No amount of preparation can prepare us for this new movie, and we know it.
Sydney Prescott, Gale Weathers, and Deputy Dewey Riley are returning to the big screen to end what started with them 25 years earlier. A new Ghostface has come to town, and history is repeating. We're excited to see how much of the past this new Ghostface will bring to the future. Who knows, maybe time really is the silent killer.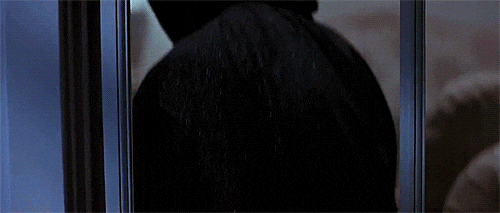 Since the first movie, the Scream franchise has had us in a chokehold, and we're living for it. The gore, the mystery, the characters, and the reveals always keep us on the edge of our seats. We're already guessing who's behind the mask this time, and we've got a few guesses.
Every time a new movie gets announced, we have the highest hopes, and we have yet to be disappointed. While we hold the original close to our hearts, the others all have different sparks that leave us speechless. We could watch these movies forever.
This Final Trailer Is Insane!
This trailer left us hanging on to every single clip, waiting for more. We can't wait to see the final film in all its glory. Something tells us that this will be the best of the Scream films yet, and we can't wait.
We don't know about you, but we've been counting the days until we get to sit down with some snacks and watch. If you see us hiding behind our popcorn, mind your business, we're not scared; we're just cautious. (Okay, maybe we're a little frightened, but don't tell anyone!)
We see new faces, we see old faces, and we hear the phone ringing. We know that this movie is going to be magic. We're biting our fingernails in anticipation. When the time comes, you'll find us in theaters, and we hope to see you there!
How excited are you for the new Scream movie? Who do you think Ghostface is? Who are you most excited to see after all these years? Any new conspiracies? Be sure to let us know in the comments or on Twitter! You can also let us know on Facebook or Instagram!
Want to hear our 2021 horror picks? Click here!
TO LEARN MORE ABOUT SCREAM:
FACEBOOK | INSTAGRAM | TWITTER | WEBSITE
Sage Knueppel
Writer for The Honey Pop. Dr.Pepper Stan. Comedic Relief Friend at All Times.