We have rounded up yet another dose of rising female powerhouse musicians this week since we know nothing beats the thrill of discovering new voices that move you, grab your attention, stir your soul, and speak to you, leaving a lasting impression. If you are on the quest for new artists with attention-grabbing melodic grooves, then look no further as these rising stars on our list are aiming high to play in the big leagues and make a name for themselves.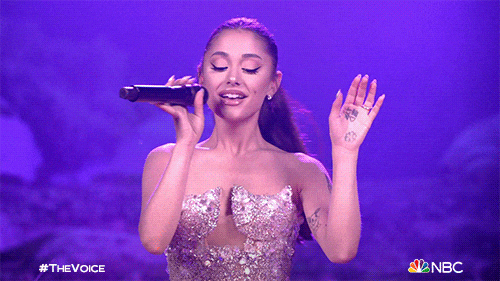 Get your headphones ready to take a listen- check out these five female musicians to add to your music repertoire immediately, and see what 2022 has in store!
[apple_music_ad artist="bee arnold"]
Alexa Cappelli
We are kicking things off with LA-based rising pop artist Alexa Cappelli, who has been on our music radar for a while since she gained fame on TikTok and is building a large audience on social media for herself. She loves when music fulfills its purpose; connecting people, opening their hearts, and creating a sense of community- all of which align with our shared vision at The Honey Pop!.
With her latest single, Body language,' appearing on her forthcoming EP, Confused @ 22, Alexa explores the conversations of love through the lens of fun and blissful melodies centered around the idea of not judging a book by its cover or even the preface.
"You know just what to say, write letters for me,
But it's kinda boring when I can't see your face,
You call to flatter me all night, all night,
But I don't know if you can speak my, speak my body language."
With quite self-explanatory lyrics, the song accentuates the importance of getting to know someone personally beyond a screen and experiencing a genuine connection, so they can get to know the real you and you, them, aligning your intentions. In the beginning, it seems all fun, sparkles, and unicorns, but as a relationship deepens, things get heavier and more complicated.
Hmmm, doesn't this sound interesting in the time we experienced lockdowns, and online dating became commonplace? As we always say, never judge a book by its cover and keep streaming 'Body Language.'
TO LEARN MORE ABOUT ALEXA CAPPELLI:
FACEBOOK | INSTAGRAM | TWITTER | WEBSITE
Alessandra Boldrini
"You tell me baby don't you overanalyze
But I know what you did, come show your face
It's time for you to take the blame for all the lies you said."
Next up is Alessandra Boldrini, a rising female musician from Italy who always felt that music was her true calling. So, she followed the voice in her heart and pursued her passion. With her latest single, 'What You Wanted,' Alessandra returned to music by exploring the aftermath of toxic love from the lens of someone recounting their anguish and traumatic experiences. After you press the play button, you will feel enraptured and intoxicated as the song is brimming with infectious, feel-good melodies that add a vivid, candy-coated layer to the somewhat dreary, glum lyrics surrounding gaslighting and deception.
Alessandra's eclectic sound palette infuses EDM-style pop with a sultry flair that oozes charisma, displaying vocal excellence and rare, fierce confidence in embracing her authentic self. 'What You Wanted' dives deep into the introspective pop vibes seamlessly fusing with EDM, creating a whimsical soundtrack you can enjoy all day; running errands, taking a stroll, or lazing about. If you are a fan of A-list entertainers such as Dua Lipa, Mabel, or Clean Bandit, you should not pass this rising female star up, so add her to your music repertoire right now.
TO LEARN MORE ABOUT ALESSANDRA BOLDRINI:
FACEBOOK | INSTAGRAM | TWITTER
Bee Arnold
Essex-based rising female singer-songwriter Bee Arnold has released her funk-fuelled anthemic new single, 'Toxic,' that oozes pulsating rhythms, replete with sultry harmonies, showcasing her flawless, dynamic vocals. The song sparkles with sleek, silky singing, a lyrical punch, and pop euphoria that sweeps you away, shaping Bee's artistic trajectory towards success.
As Bee described, the song surrounds the power of having a hold on someone- "about being the girl that's too much to handle but still too appealing to let go of." The latest single is the first glimpse of more to come by the singer in the realm of pop music. So far, it looks promising with an abundance of pop sonics, and we're excited to see what else this emerging artist brings to the table in the future.
TO LEARN MORE ABOUT BEE ARNOLD:
INSTAGRAM | TWITTER | WEBSITE
Kailee Morgue
Our next favorite indie-alt-pop artist Kailee Morgue has recently unveiled her latest single, 'Another Day In Paradise,' via Thriller Records with an accompanying music video, which has us completely hooked. The song adorns with her lush, effervescent vocals, laced with witty humor and 90s nostalgia, creating a fascinating juxtaposition between her introspective reflections and the vibrant city of Los Angeles.
'Another Day In Paradise' follows on the heels of her previous release, 'Butterflies,' which garnered over 107k views on YouTube, giving her a boost and recognition. With her vivid imagination and evocative lyrics, Kailee effortlessly sang her way onto our list of favorite rising female artists this year, and we are eagerly awaiting her new music! Her devoted fan base is growing dramatically, thanks to TikTok, establishing her on our music radar as an up-and-coming female musician with the potential to make it big in the coming years.
Watch the music video below:
TO LEARN MORE ABOUT KAILEE MORGUE:
FACEBOOK | INSTAGRAM | TWITTER | WEBSITE
renforshort
"If I take an elbow to the face one more time/ I think I'll break.
I'm not saying I'm a saint/ but you're hell"
At The Honey Pop HQ, we continue to adore alt-pop singer renforshort as one of the most promising talents in the industry. As a rising female musician, she possesses a bold, unapologetic attitude that empowers her to speak her mind. renforshort released her latest song, 'moshpit,' via Interscope Records, and we have been jamming it all day long. The song portrays a sensitive, painful, and turbulent snapshot of a toxic, crumbling romance stemming from personal space. It surrounds someone being humiliated and poorly treated while constantly trying to escape, despite not wanting to hurt the other person- giving rise to an intriguing juxtaposition evident throughout the lyrics.
renforshort's discography perfectly captures the angsty, erratic, and sometimes baffling world of Gen Z. As the song unfolds, her crystalline vocals of renforshort are sparingly heard, with an ethereal delicacy. As the guitar starts to strum and the melody takes off, the soaring, hypnotic, yet tender tune takes on a raw ferocity, energizing and transporting us into the moment.
TO LEARN MORE ABOUT RENFORSHORT:
FACEBOOK | INSTAGRAM | TWITTER | WEBSITE
What songs are you most eager to hear? Would you like to recommend any new artists to us that we should check out and feature on The Honey Pop? Comment down below or tweet us at @TheHoneyPop! Want the daily drip? Get the latest pop culture news and inside scoop by following us on Instagram and Facebook!
Searching for more poppin' tunes for your ears? Buzz over here!
Khushboo Malhotra
Khushboo Malhotra works as a freelance journalist, digital marketing & media strategist, and content marketer featured in various global and national media publications and works alongside B2B, B2C, and eCommerce brands. A wide range of her work spans music and entertainment culture, sustainable lifestyle (including sub-niches), and SaaS. She enjoys writing novels and designing screenplays, grooving at concerts, or exploring new fashion and cuisines that tickle her taste buds when she is not working. Have a story? Get in touch: khushboomalhotra24@gmail.com