We know duets have become one of our favorite things in the musical world. The combination of great voices makes us feel the energy in our bodies that we wouldn't change for a thing. But now, there are two amazing global stars that have taken the crown for an incredible duet. Enrique Iglesias and Myke Towers have brought to us 'Te Fuiste!'
The wonderful song brings us the classic and lovely sound that Enrique Iglesias has been carrying since he came into our lives. The danceable beats make us jump on our beds and start singing the song. The chemistry these voices create is one wonderful masterpiece. Myke Towers was just the perfect man for this.
Bringing us a unique music video, Myke and Enrique managed to tell us a story about heartbreak and love, which has become the perfect way to let us travel with their newest single! There´s no doubt this song has become one of the best of 2022!
'Te Fuiste' Is Making Us Not Want To Leave!
Even though this 'Te Fuiste' is a sad song, we can't avoid dancing to it and screaming with all of our voices the touching lyrics! Enrique Iglesias and Myke Towers never disappoint, and this is huge proof!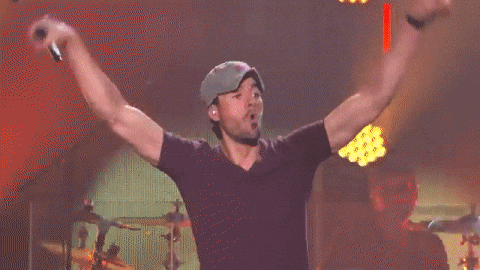 What are your thoughts on this new addictive track? Did you love 'Te Fuiste' as much as us? Tell us everything in the comments and don't forget to buzz with us on our Twitter @TheHoneyPop!
Wanna update your playlist? We gotcha!
TO LEARN MORE ABOUT ENRIQUE IGLESIAS:
FACEBOOK | INSTAGRAM | TWITTER | WEBSITE
TO LEARN MORE ABOUT MYKE TOWERS:
FACEBOOK | INSTAGRAM | TWITTER