A question we here at The Honey POP get asked a lot is, "Do you know any good artists I could listen to?" And to that question, our answer is always yes! We love giving you guys new artists to add to your lists! It's our true calling! We hope we never run out of stellar artists to send your way! We love sharing rising stars with all of you!
One way to decide if we stan an artist is by asking their fans for their favorite song! If we're obsessed with that song, we're probably going to be obsessed with the musician. That got us thinking. (Don't worry, we didn't think too hard!) We decided we're going to tell you ten songs by ten of our favorite rising stars that you need to hear!
[apple_music_ad artist="tove stryke"]
'Show Me Love' By Tove Stryke
This song feels like electricity running through our veins! We are in absolute adoration of Tove Stryke and the talent she put into this song. Her voice is like silk, and we can't get enough of this track! Everyone should be showing Tove Stryke love on this track! We love the feeling we get when she plays on our speaker! (Which is often!)
"I wrote it for someone I was madly in love with. Every word went directly from emotional parts of me that I usually keep hidden straight into the mic. It's rare for me to write without any hesitation like that."

Tove Stryke on 'Show Me Love'
Stream 'Show Me Love' here.
TO LEARN MORE ABOUT TOVE STRYKE:
FACEBOOK | INSTAGRAM | TIKTOK | TWITTER | YOUTUBE
'Sapling' By Foy Vance Ft. Anderson East
Let's set the scene, shall we? You're in a library, sitting on the floor after finding the perfect book. You put in your headphones to drift off into your book. You have the perfect book, and now you need the perfect song. 'Sapling' is that song. The vibe of the song alone is absolutely mind-blowing. There's nothing more you could need in a song.
A home, a family, and a career. It's about being honest. There was a time in my life that I felt like an oak, but there was no oak there when I looked, just a fragile sapling, but a sign of life nonetheless.

Foy Vance on 'Sapling'
Stream 'Sapling' here.
TO LEARN MORE ABOUT FOY VANCE:
FACEBOOK | INSTAGRAM | TWITTER | WEBSITE | YOUTUBE
'Long Drives' By BOYWITHUKE
We're not sure what it is, but something about this song reminds us of Wallows, and we can't stop thinking about it! It makes us want to dance around the house with a hairbrush microphone. The sound is carefree and sweet, and the sound of that uke? Absolutely stunning if you ask us, even though you didn't.
The sudden urge to buy a ukulele is very strong after hearing this song! It's light and sweet while still making us wanna jump around the room and dance. It reminds us of a cool breeze if that makes any sense at all. (It probably doesn't, but it's how we feel okay! No judging.)
Stream 'Long Drives' here.
TO LEARN MORE ABOUT BOYWITHUKE:
INSTAGRAM | TIKTOK | YOUTUBE
'No One Gets Me' By Johan Lenox Ft RMR
The immediately calming vibes we get from listening to this song are absolutely insane. Our first thought was Joji with 'SLOW DANCING IN THE DARK,' and we love the vibes. The song is so well done that it feels like it should be on Euphoria. (Euphoria writers, take notes, please!)
The second half of this song caught us completely off guard in the best ways. We were immediately speechless, so much that we even had to rewind again to hear that tempo change again. We here at The Honey POP have nothing but love for this song and Johan Lenox.
Stream 'No One Gets Me' here.
TO LEARN MORE ABOUT JOHAN LENOX:
FACEBOOK | INSTAGRAM | TWITTER | YOUTUBE
'Love for a Minute' By Teddy Swims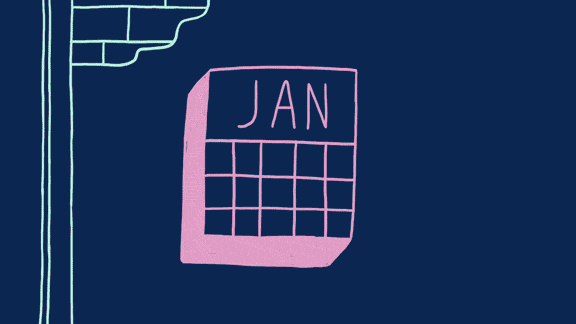 This song is almost indescribable. It's a mix of the best vibes and beautiful vocals. Teddy Swims outshines us with his new EP Tough Love, and this is just one of the killer tracks on it. We seriously can't figure out how to explain our love for this song.
It feels like we're at Coachella or a festival similar to it, and we can't wait to see Teddy headline one day. This song gives us all the positive emotions while still feeling the lyrics in complete relation. We don't think we've seen anything like this song, but we would love to see more.
Stream Tough Love here.
TO LEARN MORE ABOUT TEDDY SWIMS:
FACEBOOK | INSTAGRAM | TWITTER | WEBSITE | YOUTUBE
'Target Practice' By carolesdaughter
Young Avril Lavigne is back in the form of carolesdaughter, and we are living for it. This song is the definition of the alt-emo kid revival, and we're leading the fan club! We feel like we're back in the early 2000s putting on another layer of eyeliner. (Let's be real, that look was absolutely iconic!)
I wrote 'Target Practice' as an anthem for the misfits. My mom always told me if you got made fun of in school, it meant you were going to do well in life—and this song is what I wish I could've said.

carolesdaughter on 'Target Practice'
Stream 'Target Practice' here.
TO LEARN MORE ABOUT CAROLESDAUGHTER:
FACEBOOK | INSTAGRAM | TWITTER | WEBSITE | YOUTUBE
'Every Shade of Blue' By The Head And The Heart
Ethereal. That's the first word that comes to mind when we think about this song. You know those songs that no matter what genre you listen to, you know you'll like. That's how we feel about this song. It doesn't matter if you like screamo, K-POP, or rock, you'll love the comfort of this song.
Every Shade Of Blue conveys a spectrum of emotions and how we live with them. The closer we get, the more shades we see. The more shades we see, the more responsibility we hold. We all want to feel loved and protected.

The Head and The Heart on 'Every Shade of Blue'
Stream 'Every Shade of Blue' here.
TO LEARN MORE ABOUT THE HEAD AND THE HEART:
FACEBOOK | INSTAGRAM | TIKTOK | TWITTER | WEBSITE | YOUTUBE
'Ungrateful' By Alexa Dark
This song breaks the definition of music barriers. It reminds us of Kelly Clarkson, and we here at The Honey POP adore Kelly Clarkson and Alexa Dark. This song screams nostalgia even though it's a recent release! The power in her voice this entire track is full of emotion, keeping us hanging on to every word.
I wanted to bottle up the feelings brewing inside of me – feeling unsteady and unsure in my life, yet feeling like I had to figure it all out perfectly. Simultaneously navigating a night out and sifting through my past.

Alexa Dark on 'Ungrateful'
Stream 'Ungrateful' here.
TO LEARN MORE ABOUT ALEXA DARK:
FACEBOOK | INSTAGRAM | TWITTER | WEBSITE | YOUTUBE
'vinegar' By Amelia Moore
This song is a mix of some of our faves, Olivia O'Brien and Tate Mcrae, with Amelia's own spin on their style, and she makes it work! We love everything about this song! The vocals, the vibes, and the musical production all together gave us the perfect insight into who Amelia is as an artist, and we love it!
The creation of this song jump started my healing process, and I hope it has the same effect on everyone who hears it.

Amelia Moore on 'vinegar'
Stream 'vinegar' here.
TO LEARN MORE ABOUT AMELIA MOORE :
INSTAGRAM | TIKTOK | TWITTER | YOUTUBE
'Everything is Fine' By Anna Shoemaker
This song is powerful, but it doesn't feel overpowering, and we love it. There's something magical about the way her voice flows, almost effortlessly through this song. We're seconds away from calling her up and asking for all over her secrets! (We're joking, but only kinda!)
It's about burning it all down until the only thing left is you. You are the only person who has the power to ruin your life.

Anna Shoemaker on 'Everything is Fine'
Stream 'Everything is Fine' here.
TO LEARN MORE ABOUT ANNA SHOEMAKER:
FACEBOOK | INSTAGRAM | TWITTER | WEBSITE | YOUTUBE
No matter what your favorite artist is, it's always nice to find more. There's no rule that says you have to have one favorite artist. If there was a rule like that, first of all, lame, but second of all, we wouldn't be here because we have hundreds of favorites! We love sharing all of them with you!
What's your favorite song from the ten we listed? How much do you love these ten rising stars? Are you adding any, if not all, of these songs to your playlists? Did we give you a new artist to stan? You can answer us and give us some music recommendations in the comments below! You can also let us know on Facebook, Instagram, and Twitter!
Need more rising star recommendations? We got it!
Sage Marie Grace
Writer for The Honey Pop. Dr.Pepper Stan. Comedic Relief Friend at All Times.